Good day, gentlemen!
The time has come for the V2 of Regiments of American Revolution to leave my forge and get to the public!
I decided to release this stable playable version despite the fact that it does NOT contain all of the updated textures and models. The latter will be added with the next build once I have more free time...something I've been lacking desperately since August.
For better or for worse, I rarely settle with the result of my work. Hence, the number of changes and slow development :)
The files will be uploaded within 24 hours, so stay put, men!
Here is what you can expect from this version among other things:
More historical units never before featured in ETW mods at the same level of detail;
Completely reworked models and textures compared to V1;
More historical equipment and headgear;
New custom unit cards;
Tweaks to the battle mechanic etc.
Brand new bearskins!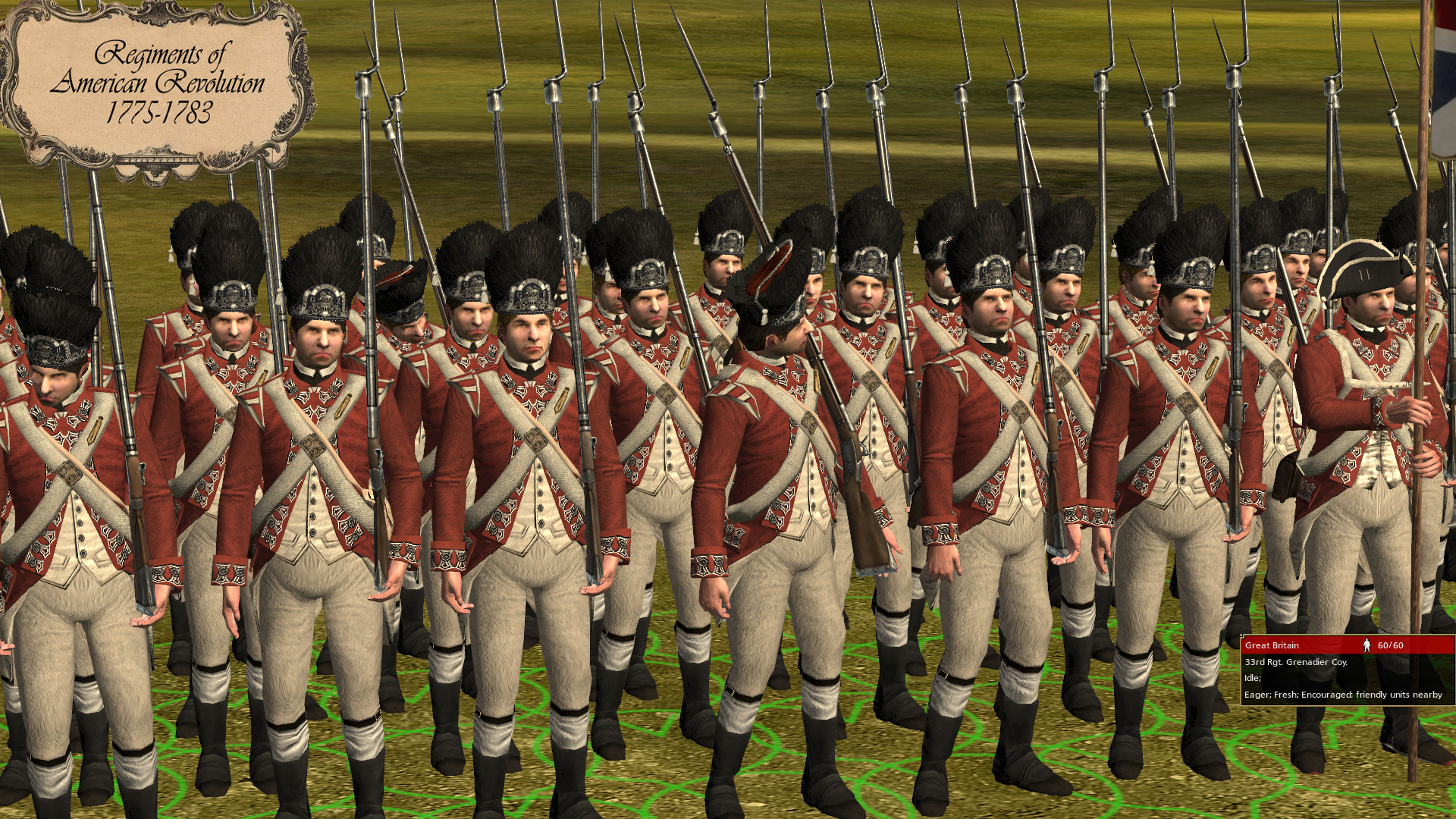 Fur detail, cord with tassels, regimental patch.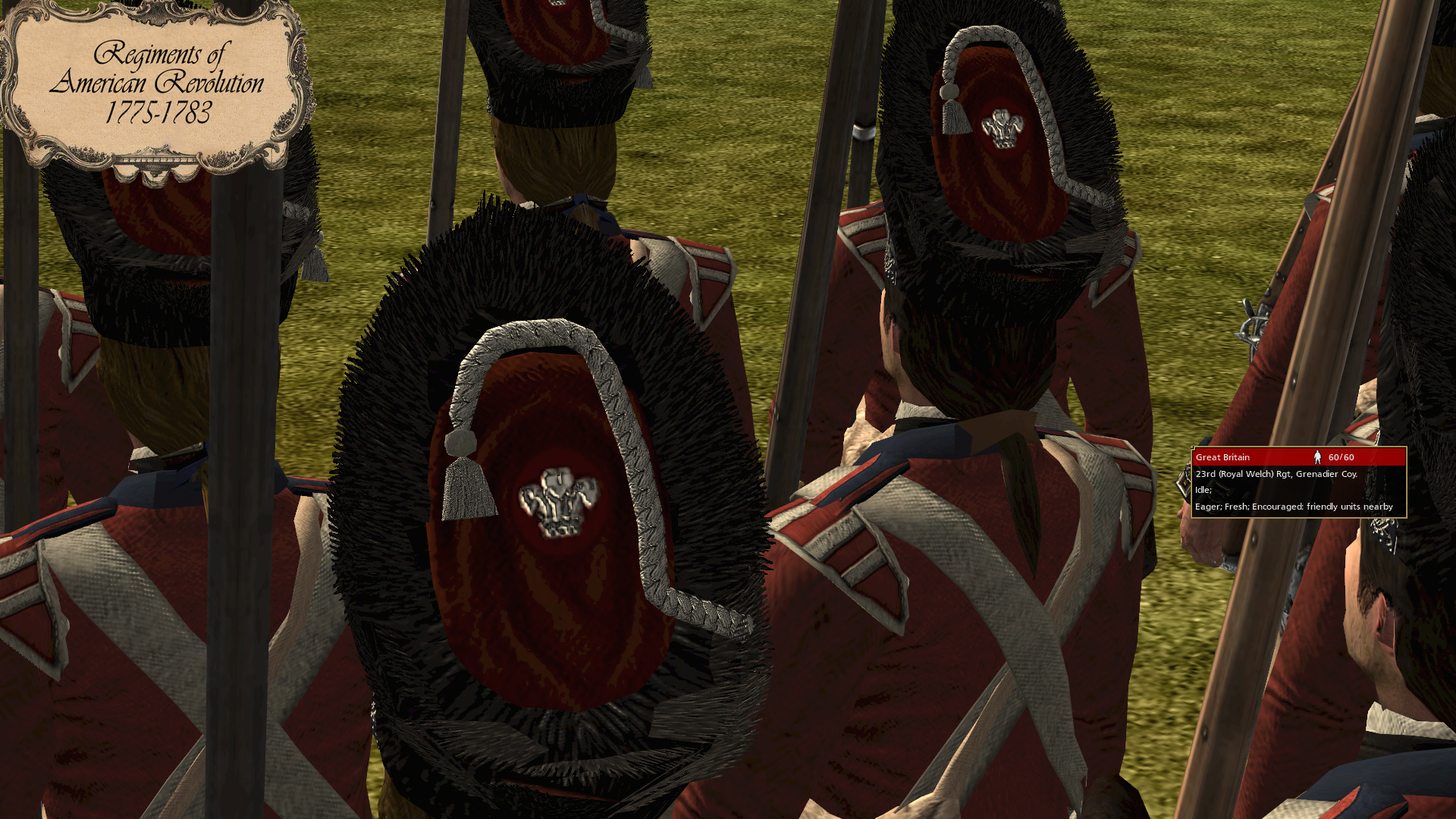 Updated mitre hat for the renowned Haslet's Delawares!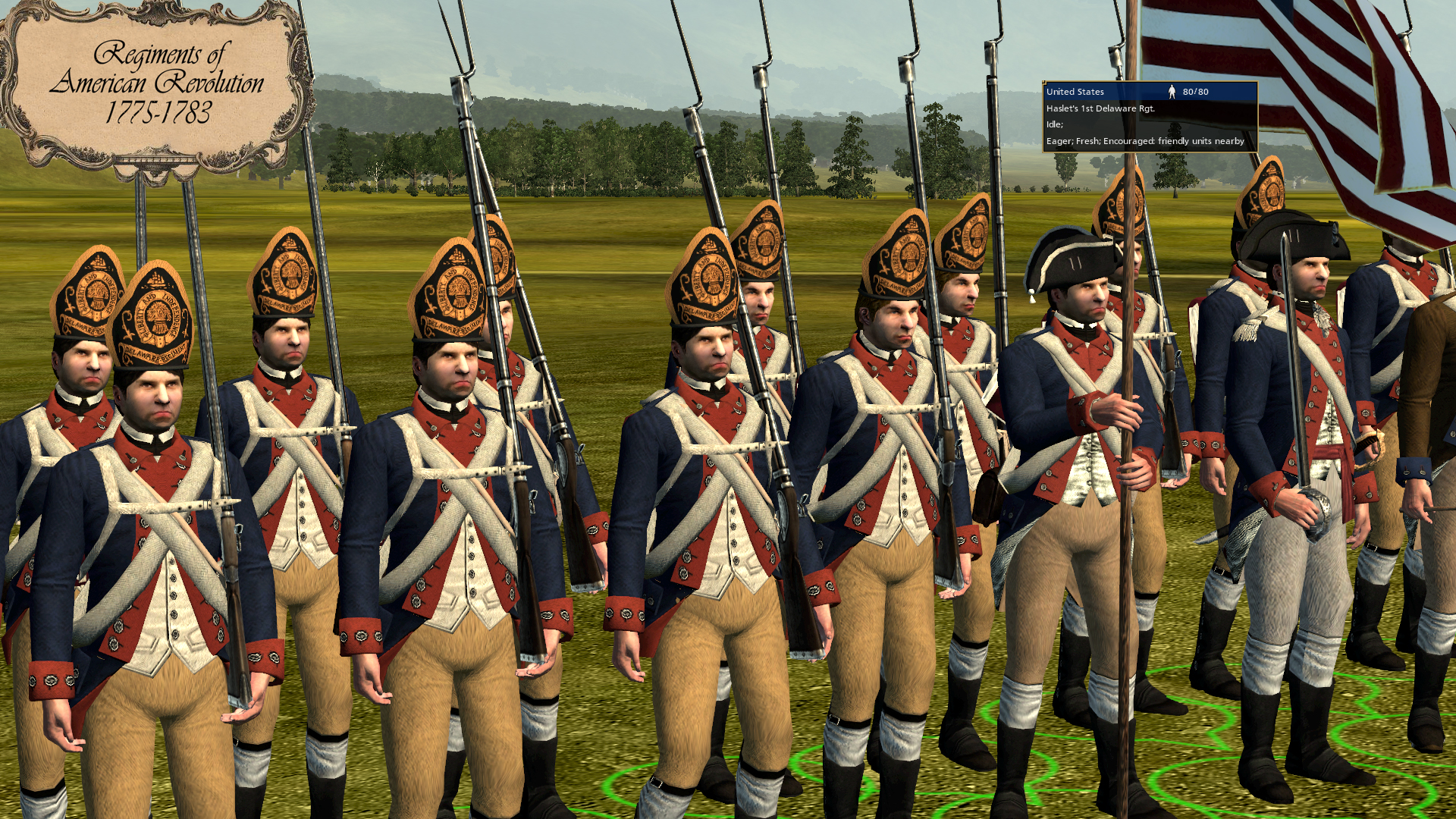 who helped out with mod's testing: