Visit
www.situationoutbreak.info
for mirrors, or just download v1.60 from
ModDB
. If you've been waiting to try SO for the first time or haven't played it in a while, this is the release you just have to experience for yourself!
What's new in v1.60? A whole lot. On top of the usual bug fixes and whatnot, here's a quick rundown of some of the highlights in no particular order:
New military soldier NPC for mappers
Three new weapons: the Benelli semi-automatic shotgun, Zombait!, and the AS50
New real-time ambient sound system, mood changes depending upon situation
New gamemode, Extermination, featuring the new Military team
Gib system replaced with gore - and lots of it
Smarter NPCs capable of opening doors and jumping to and from small distances
Reworked weight system, depends on weapon carried and current health
Improved incendiary grenade and other explosive-based weapons
Four new maps: so_sv_deadcity, so_ext_plague, so_ext_slums, and so_obj_mainstreet
New, totally reworked version of so_sv_chapel
Rehauled Infection gamemode, including new zombie classes for the Undead
Dramatically improved zombie knockback system, tied it to weapon damage
A new boss NPC: the ghost
There's still much more that could be discussed here, but I'll leave the rest for you guys to discover for yourselves so as not to give it all away at once.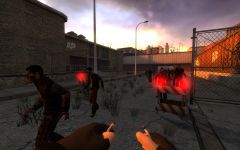 Dedicated server files will be made available by tomorrow (US EST, GMT -5). Sorry for the delay, but they are awfully large files! If you already have an SO v1.52 Dedicated Server installed though, you can just download the client installer and extract the "so" folder from it into your server files.
UPDATE: Dedicated server files are now available! Click here.
All of our official ARP servers and Cherry's servers have been updated and are ready to go. It is recommended you only play on these servers until all other unofficial SO servers have updated to v1.60. You wouldn't want to be playing v1.52 after waiting all that time for v1.60, now would you? =P
Stay tuned to Situation Outbreak by signing up on our website and joining our Steam group for all the latest information regarding this modification. Anyhow, thanks for reading, have fun and enjoy this new release!
P.S.
If you enjoy playing the modification, please vote for us for MOTY! We hope to at least make it to the top 100, but in order to do that, we need your help! Vote today!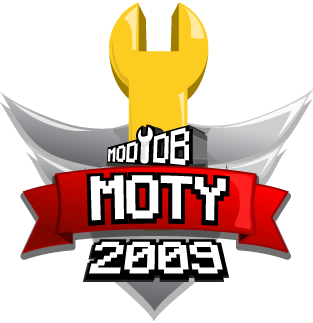 Regards,
Agent Red Productions