VERSION 1.4 UPDATE
In addition to a few bug fixes the 1.4 update introduces a few new major features to the game, particularly two new game modes. These new game modes have been fully integrated into the default game mode selection menu so there is no need to download external mods or patches in order to play them. Getting this working was undoubtedly one of the biggest hurdles I faced making this mod and I couldn't be happier in how it pulled off!
For those who are just interested in jumping in and trying out the new modes, I've also included an option to skip the intro when starting a new game and instead begin in the pilot seat at site Upsilon.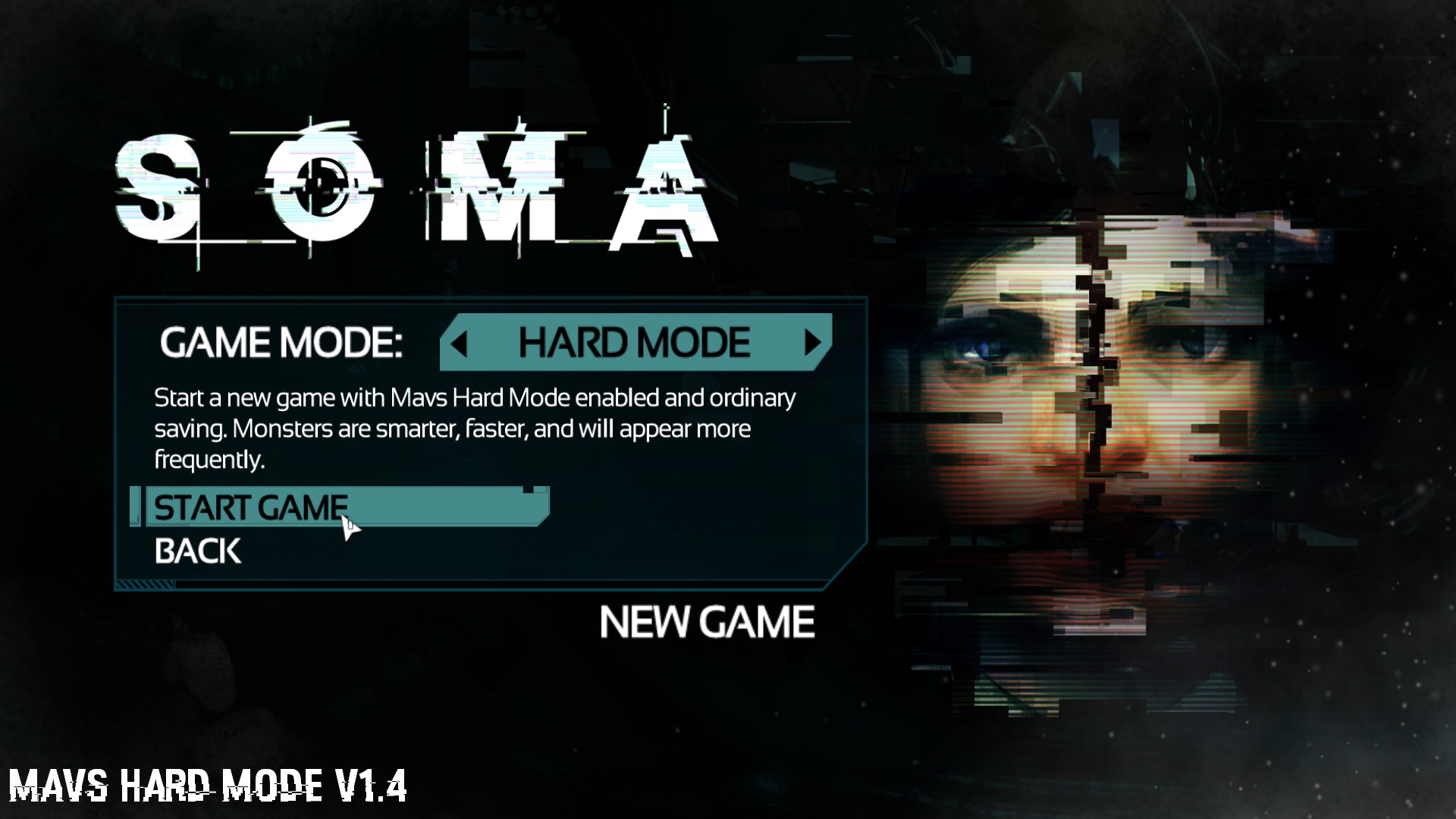 HARDCORE MODE
The first of the new game modes is Hardcore mode. In hardcore, all the usual hard mode changes are present with the added feature that manual and automatic saving is disabled. The only way to save your progress in this mode is to seek out and use a WAU flower (the WAU growths that you can fist to restore your health). This has been a long requested feature for SOMA and I'm pleased to say that it is fully functional and integrated into the game. Remember, using a WAU flower can alert nearby enemies of your presence!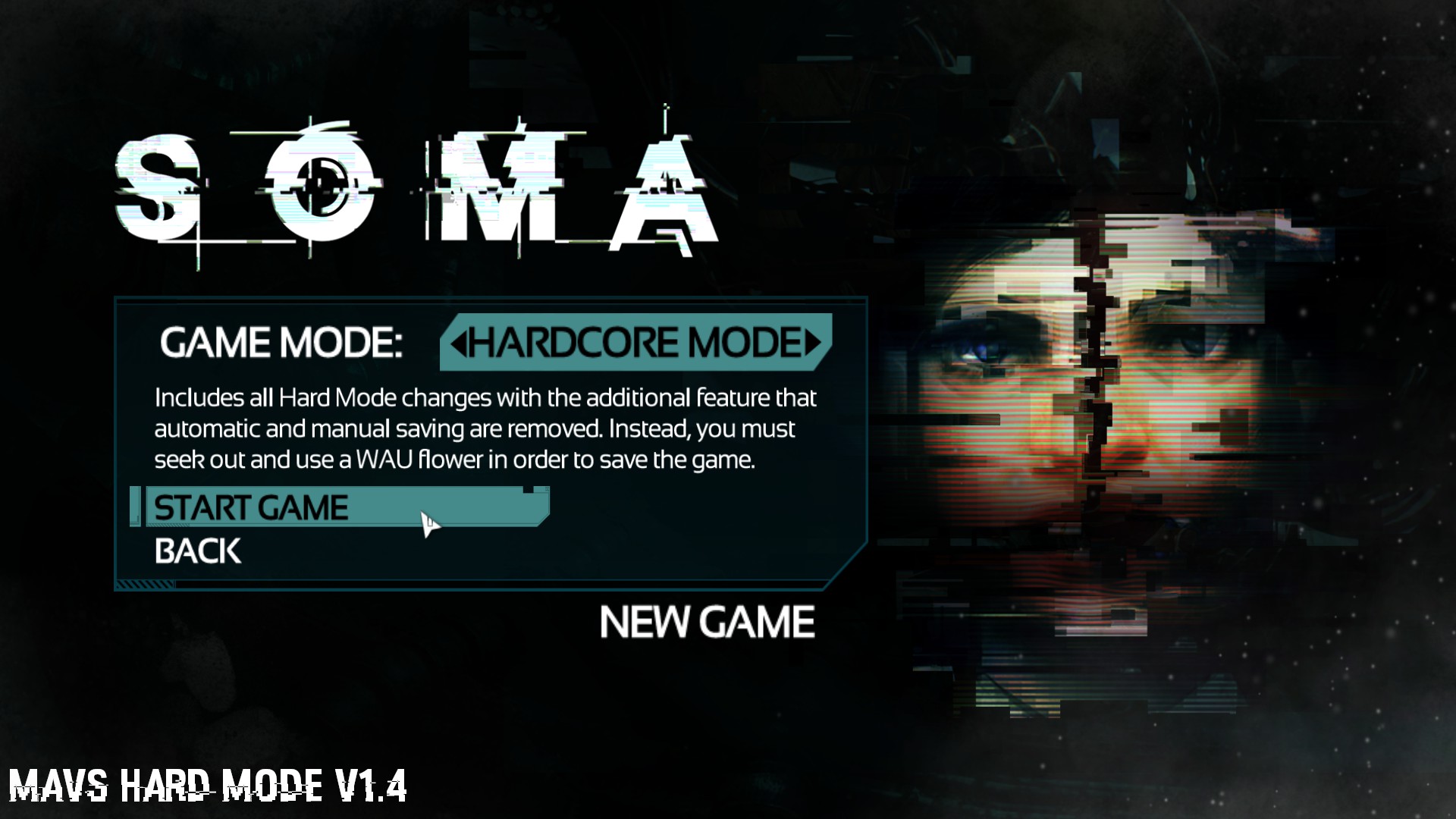 INSANITY MODE
Like hardcore mode, insanity mode disables automatic saving but still allows you to save and exit the game. Should you die however, the game will end corrupting all your save files and returning you to the main menu. I don't expect anyone to be able to beat this and mainly added it for fun. If anyone does happen to do it however and can provide video evidence as proof, I'll buy you a game off your wishlist!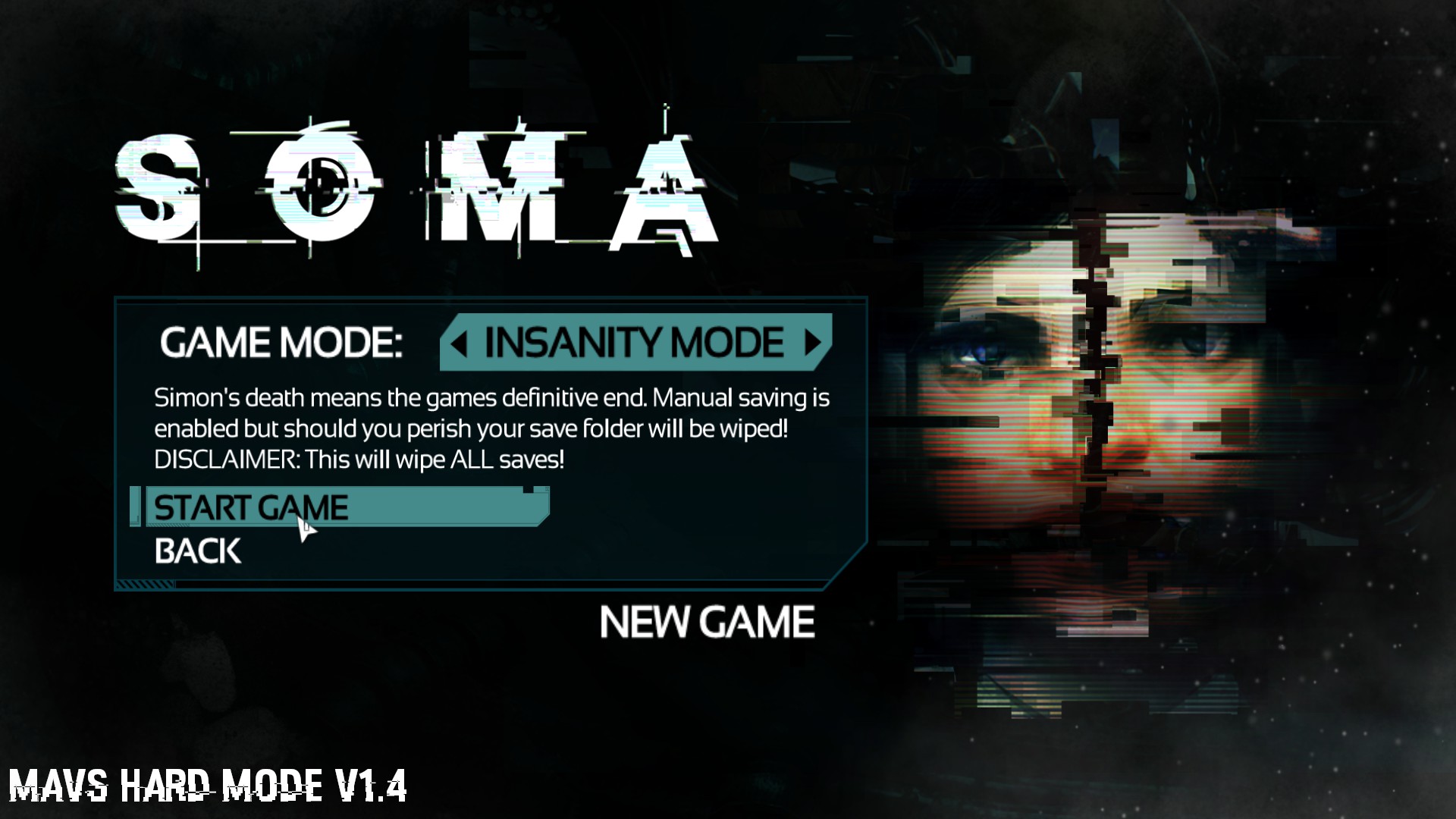 THE FUTURE
Mavs Hard Mode has now reached the point where I feel that there is no more that I can do to add too it and is balanced enough to provide a serious but fair challenge for even the most experienced SOMA players. From this point on the only updates will likely be bugfixes and minor patches. With the release of Amnesia Rebirth I intend to switch my focus towards custom stories so if you enjoyed my mod keep an eye out for my future projects! As always I hope you enjoy Mavs Hard Mode, please don't hesitate to report any bugs or leave suggestions!
-Mav