Hi everyone!
I'm happy to announce version 1.1 of Satellite Repairman is already available.
This updates brings
Full controller support
Visual cues when the player gets health damage from an hard landing
Better tip in the briefing for mission 3
Spelling fixes
Before I talk a bit more about controller support, let me just leave a few notes for the next update.

Besides keep listening to your feedback and fix/improve bugs and features, I'm also working to include more languages in the game. You can expect the next big update in 1 or 2 weeks. Until then, minor updates can be released to fix any bugs found.

Controller Support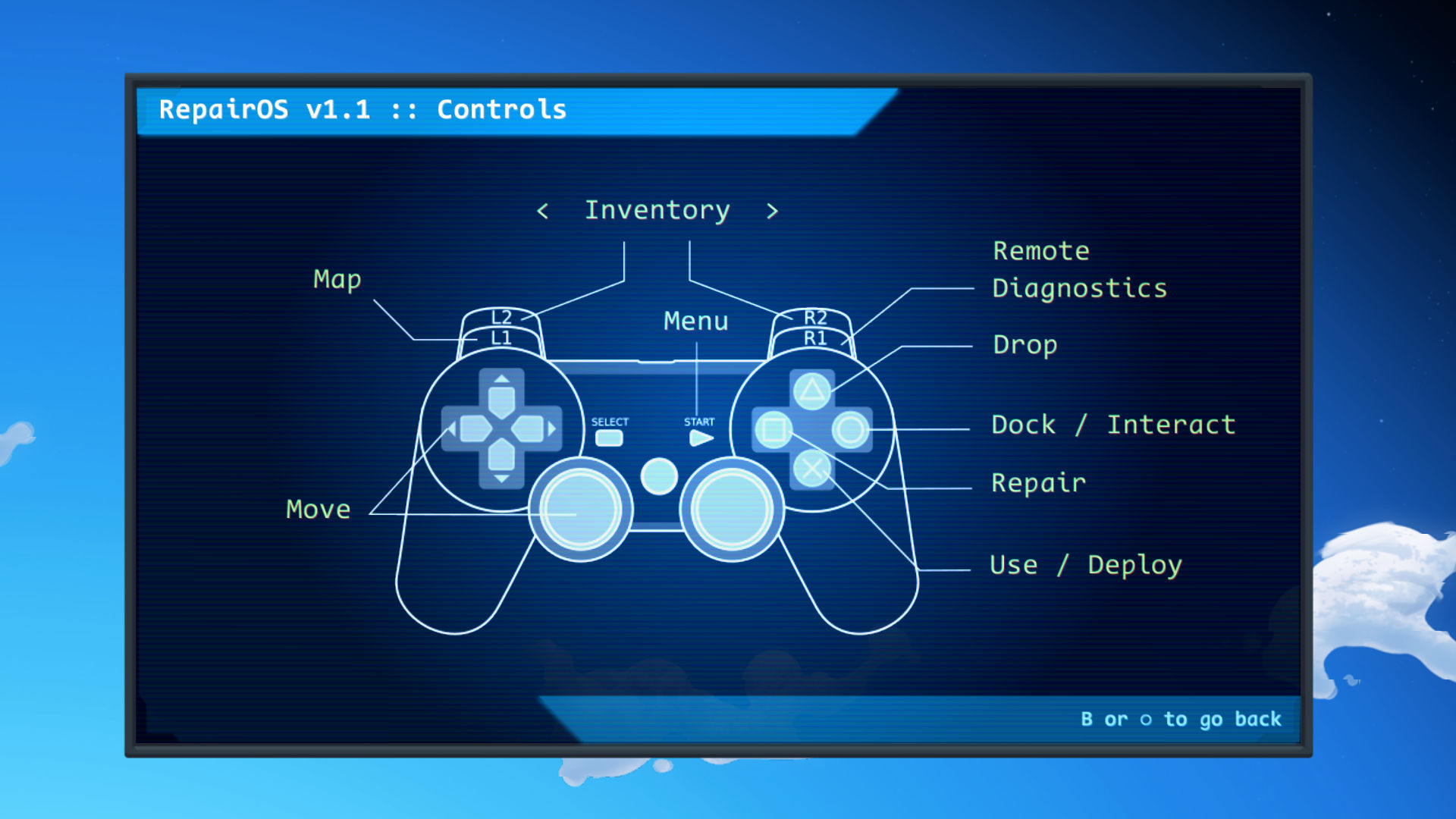 It was quite challenging to achieve *full* support in a controller, because the game uses quite a few keys, but I think its done as you can see from the controller screen above :)

The controller screen will show keys/gamepad controls depending on what you are using at the moment. Even in the controls screen itself, you can push a button in the controller or a key in the keyboard to automatically switch the screen.

Also, important to note that gamepad and keyboard are not mutually exclusive, you can use both at the same time. So, for example, if you prefer to use the number keys to quickly select stuff, you can do it.

I tried to find a good combination of buttons, taking in account the speed of the game and the most common actions.
Having that said, I'll love to get feedback from players if things can be improved.

Thanks!!