Hello, all! Long time!
We're coming to the end of Hedz.io development. Once we release v1.0, updates will be purely for maintenance as we begin to focus on new IPs! Exciting!
But before we get into the patch notes.. here's some good news:
A downloadable version of Hedz.io is now available on itch.io!
The downloadable version includes zero ads for an experience free from interruptions. exclusive cosmetics and a free gift of 10,000 kredz! You can also play the game full-screen in whatever resolution you prefer.
You can also use the new Custom Games mode in the downloadable build and play a private match with your friends!
And the best part is, you can still play with people who are using the browser version, so it's almost like a cross-platform thing!
One more thing...
The downloadable Hedz.io will be discounted until the v1.0 build is released! So don't hesitate and download it today!
Anyways.. here's the v0.9 patch notes:
NOTE: Game save data may be deleted when first playing this update! This is to prepare all existing saves for the v1.0 release and to ensure maximum compatibility with the release of the windows app!
- Deleting save data now reloads the game automatically. No more refreshing the browser :)
- Edited size of button text on the main menu.
- Reorganised some elements on the main menu
- Simplified the Settings menu a bit and fixed the blurry text issue
- Added new hair type = Bowl cut
- Fixed an issue where some audio would not honour the SFX volume setting
- Slightly increased XP curve to more comfortably match the amount of XP received (mainly to fit double XP events, etc)
- Removed all 'flag' extras from the game as they bloated the daily items too much.
- Updated shop date calculation to the newer way. This is just some back-end stuff so you won't notice any difference except maybe faster main menu loading.
- Altered some UI for the friends list
- Miscellaneous changes related to bots
- Re-enabled ads for hedz.io domain. This means you should start to see in-game ads! Sorry about this, feel free to use adblock but I would prefer you to support the game by allowing ads on Hedz.io!
- Added sprite masks to all hats in the game. Meaning most of them should correctly hide hair. See the image below!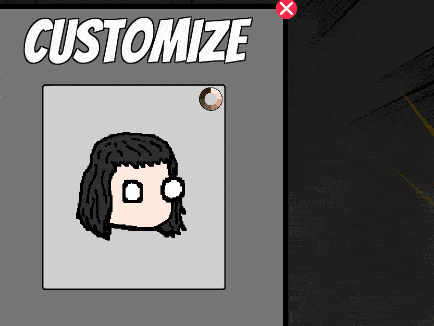 - Fixed an incorrectly-layered sprite on the Trash City map
- Redesigned the 'Choppy' hairstyle. It looks so much better now! See below!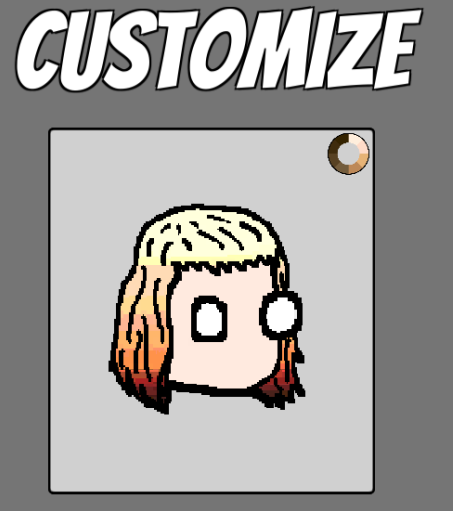 Here are some extra screenshots: