Hi everyone!
I just released the v0.0.87 update of TMC Particle Lab for Windows and Android, and it'll be ready for iOS once Apple approves it (usually 1-2 weeks).
Download links are below.
New features
The base resolution for Windows/Android is now 1280x800, to provide more workspace and better scaling for all widescreen devices. For iOS, the resolution is set to 1366x960, which is a better fit for that platform.
The Color Picker has been redesigned a bit, and now supports manual color code entries. Just tap the value to input what you need.
I added a new Single Shot option, which basically means the selected Emitter will only fire it's Particles for 1 step. This is also supported by the corresponding TMC Particle Lab Effects Marketplace Asset, so your effect will still be replicated just as you made it!
I also moved the Burst/Stream and Follow Touch buttons to the Emitter Menu, for easier Access.
This counts all Particles currently active in all of the Particle Systems.
All applicable Variables now supports 3 decimals instead of 2, for better precision. Simply tap the value to input the exact number you want.
General Optimizations and Bugfixes
In this version, the core engine for handling the particle systems has been re-worked and optimized, so you'll find a slight performance improvement. A lot of minor bugs has been eliminated, and the handling of the sliders has been greatly improved.
---
Grab the new version here!
Full version for Windows Desktop
Free version for Windows Desktop
Free version for iOS (still on v0.0.81, updates as soon as Apple approves it)
The free version is fully featured, but limited to 3 GML exports.
---
PLEASE SUPPORT TMC PARTICLE LAB ON STEAM GREENLIGHT - CLICK THE IMAGE BELOW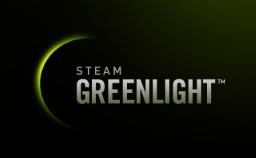 Thank you for reading - and have a great day! =)