After much anticipation, UnrealHD 3.0 with the brand new UT99 HD Skins is out! For those not familiar with this Unreal/UnrealTournament project, it is a mutator that will replace all those old, pixelated Unreal/UT99/RTNP skins with detailed high-resolution, yet faithful, counterparts. This is especially geared toward those who enjoy playing Unreal Single Player and want a higher quality experience, although this will also work offline with bots. An online friendly version may come later!
VERSION 3.0 FULL HAS THE FOLLOWING ADDITIONS/CHANGES:
All Unreal Tournament '99 skins now in HD! This includes the weapons and inventory.
Dozens of custom skins found in various Single Player maps are now also in HD. This includes popular packs like Xidia, 7 Bullets, Operation Na Pali, Project Zephon, and Deja Vu.
The longstanding FOV issue present in UT99 (the ginormous Redeemer bug) has been fixed on widescreen monitors. If you are playing on fullscreen or use a default FOV of 90, no change will take effect.
The Unreal Automag and Shieldbelt skins have been almost completely redone.
MipMaps were added back in, as virtual memory errors should be eliminated thanks to the DX11 renderer and the new UT version 469 patch (check the Readme file or Moddb page for more information)
Many "accessed none" bugs have been fixed, thanks to yrex.
Optional Random armor mod has been included that will change the UT99 classic armor to Red, Blue, or Gold armor with different sounds and attributes.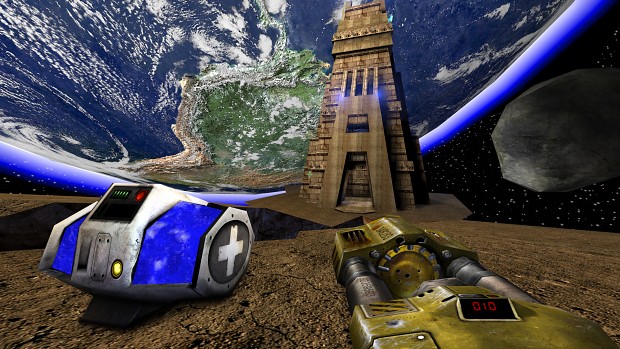 About this Release:
I am proud to say that this version of UnrealHD is at last complete, covering all the inventory, decorations, and monsters of Unreal, Unreal Tournament, RTNP, and dozens of custom single player packs! Any future release of this mod will merely be for improvements, compatibility updates, bug fixes, or support for online play. To see what Unreal can look like these days, check out the new video by 314Reactor showcasing the new HD skins alongside other Unreal enhancements, including the new DX11 renderer:
More screenshots of new content from Version 3.0 of UnrealHD: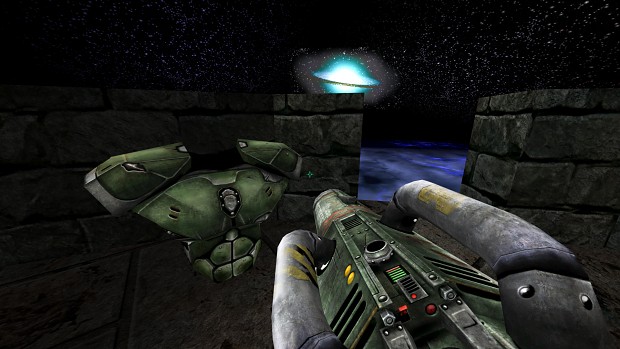 Finally, I also recommend checking out the fantastic new world textures by Ahaigh01. His new HD4k Extreme Resolution Edition V3 is meant to work flawlessly alongside my HD Skins! Make sure to read installation page carefully!
Credits:
This project was conceived by, managed by, and mostly done by me (Lightning Hunter), and a majority of the skinning was by me. Ahaigh01 also helped out immensely and did quite a few skins for UnrealHD as well. There are other people listed in the readme file and project description credits, so please check it out!
DOWNLOAD:

NOTE: Please read the included text document or description on detailed installation instructions!
I don't want questions asked of me that are already answered in there.