The Wiki
Because we want people to enjoy UT3 Invasion to the fullest, and not get a headache figuring out how to set it up, we've created a Wiki on the Google Code page explaining everything you need to know.
You can access the Wiki here: Code.google.com
There are tutorials on there on how to install UT3 Invasion on your computer; how to set up your own wave configuration to adjust gameplay to your likings; as well as there is a tutorial on how to set up Subversion, downloading the sourcecode and compiling the latest version of UT3 Invasion to always be up to date with the most recent changes.
We do not expect everybody to stay up to date with the latest version of Invasion, but there might be some people who would want to. Mainly because we only release versions of which we know they will work fine there can be lots of new content while it hasn't been compiled and released for the mass crowd.
Also on the Wiki you can find descriptions and images of all the monsters that come bundled with Invasion, as well as how to configure a monster when it can be configured.
You can also find Screenshots, Movies and a Download page under the media section in the Wiki menu
---
Alright, now some updates on the actual Mod
As I'm writing this we are at Revision 246 and a new release is coming really soon! We're just wrapping things up on the FireSlime and IceSlime that are totally gonna kick yer arse. We upgraded the ScarySkull by setting it on fire and made a ScarySkullGhost by making it fly faster and putting a freaky ghost effect on him.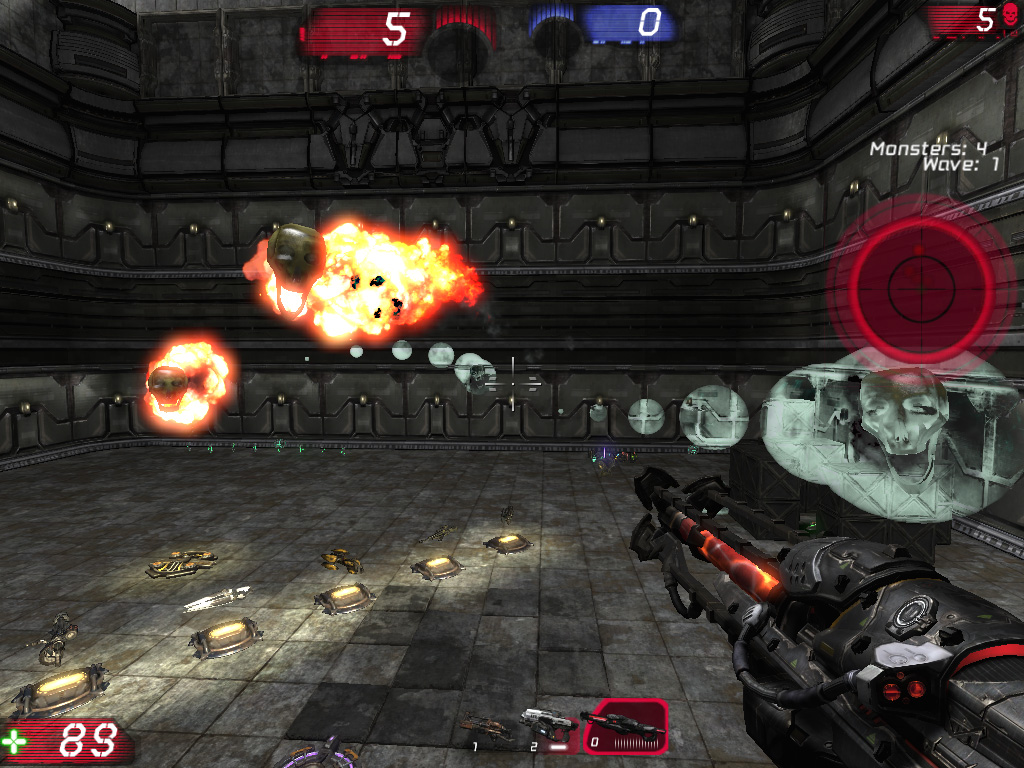 Two kinds of ScarySkull
We also fixed packetloss issues on our servers enabling us to have monstercounts of over 100, So expect some epic battles for our next release!