UT3 Invasion Revision 335
I know it's been quite a while since last release, but we didn't do nothing in that time! This new version has many new features and bugfixes.
Download
Get it while it's hot! Rbthinktank.com
Monsters
Three new monsters come bundled with UT3 Invasion Rev 335: First, the two elemental Slimes: IceSlime and FireSlime. The elemental Slimes are pretty much the same as regular Slimes, but both have their special element powers. IceSlimes will freeze you when they touch you, and when you kill them they explode in a shower of ICE COLD goo that will instantly create ice shards when they hit something. If you walk over the ice cold goo you will also be frozen. When you're frozen you will move slower for a limited time. FireSlimes will put you on fire with their hot as lava bodies. When you kill them they will leave traces of lava all around, be carefull not to touch it as it will set you on fire as well! When you're on fire you will gradually take damage over a certain amount of seconds.
And then there's the ScarySkullGhost. It's ScarySkull's faster brother, that's all there's to it actually. We also upgraded the ScarySkull with some cool fire emitters, he looks pretty sweet now.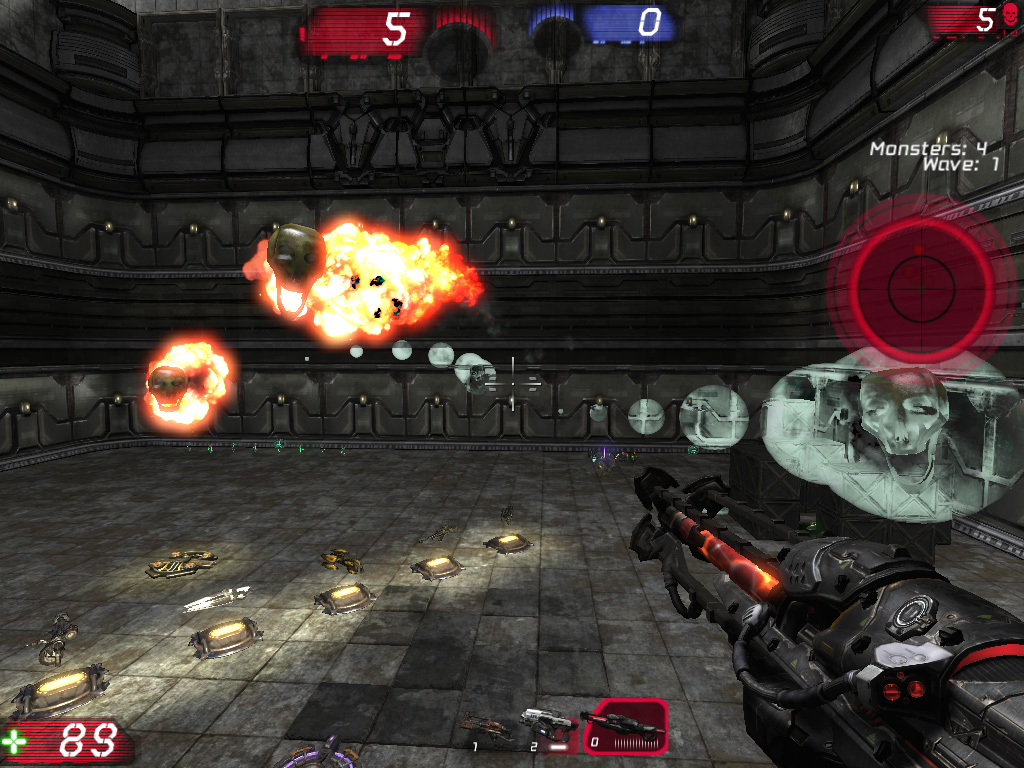 Web Admin
A very important feature in this release is the web admin interface. Any server administrator can now easily do tasks from the web admin where before they would normally have to stop the server and edit a .ini file.
Here are the web admin features summed up:
Add or remove monsters from the MonsterTable
Change individual wave options
Set up when what monster should spawn
Set up the Boss Monsters
Select whether the wave monsters are set up as a queue
Change the wave length
Set wave length in monsters or seconds
Set the maximum monsters
Set the monster's health multiplier for a wave
Set how long the wave countdown is for a wave
MonsterHunt
MonsterHunt is a special gametype that is built in UT3 Invasion. With MonsterHunt, map makers can make maps with missions and monsters will try to stop you from accomplishing that mission. A MonsterHunt map can be played with all gametypes, depending on what the map needs. It just needs ONE simple actor places in the map to make it a MonsterHunt map. If you're interested in creating MonsterHunt maps, check out this Wiki page: Code.google.com
DefendYourFlag
For this game, all you have to do is run a CTF game with Invasion mutator. The monster's team flag will be locked, and you need to protect your flag from incoming waves of monsters, making sure they never score.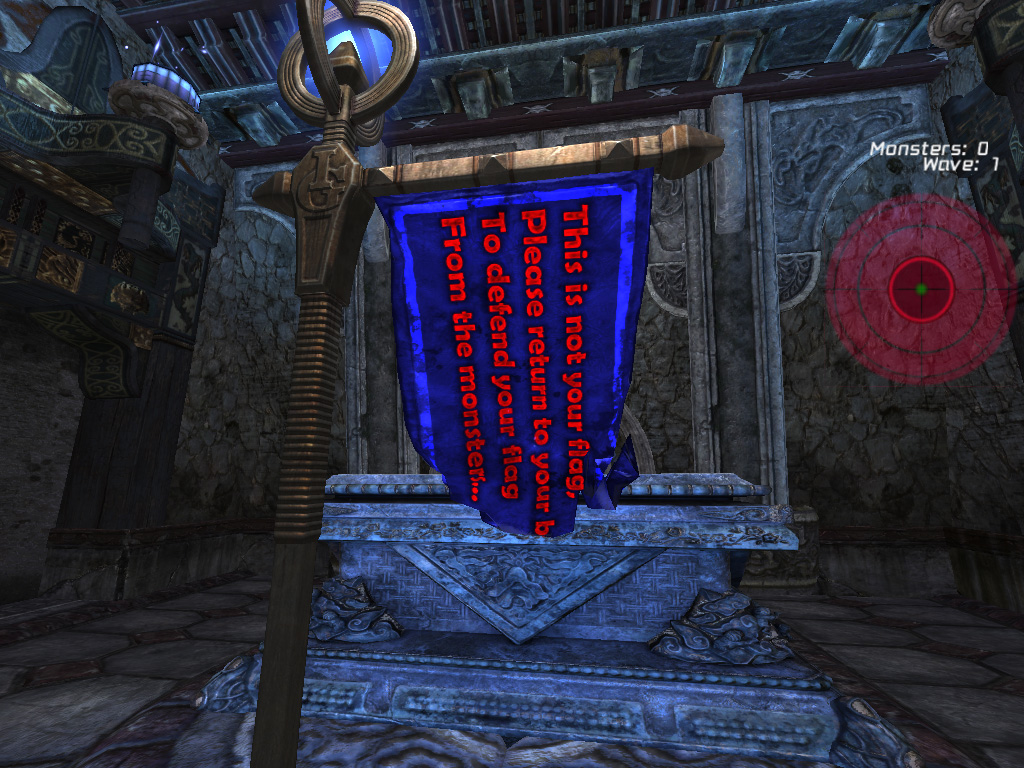 Other changes
Monsters have a MonsterID now and the MonsterTable is moved to the RBTTInvasionMutator header, so if you are using an old ini file, be sure to overwrite it with the newer one supplied in the download. You can also set the monster's name in the ini file as well, this way you're not bound to whatever the people that made the monster want it to be. When a person is resurrected, they will see a message saying who resurrected them. The res messages and the OUT messages go in the console now, so you can later see who died or who resurrected you. The number of monsters alive are now shown in the top right corner of the screen. Map makers can specify where monsters should spawn, for more info on this click here
Bug fixes
Bots don't spawn as DemoGuy anymore
Fixed several Accessed None's
MiningBot doesn't drop it's weapon anymore
Bosswaves doesn't crash game anymore when spawning unknown monster
Monsters to don't move over anymore when switching maps
No more annoying bots randomly joining in online play!