With the BETA opening up to another round of players this week, a number of new and game altering features are coming out of the woodwork. Yay!
The Grappler

The Grappler is a small retractable claw that each ship can deploy. It allows pilots to pickup items, and later, tow other players. ( See Below: Zoomed 150% )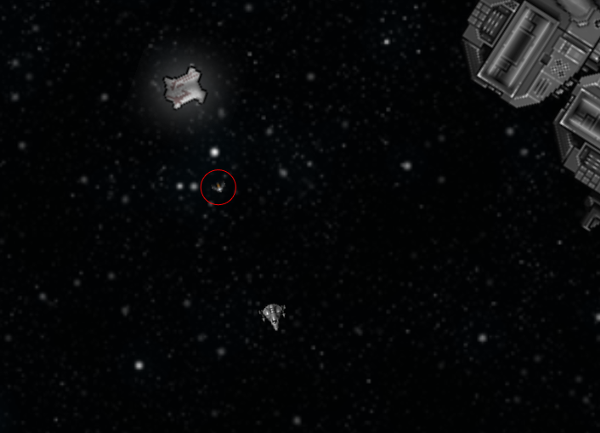 Press the "E" key when near loot. The grappler will shoot towards the mouse pointer. When loot is hit, press the "E" key again to retract the grappler and collect loot. Easy as pie.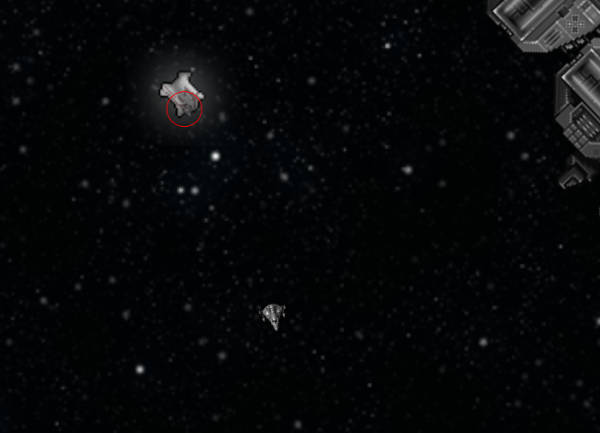 The grappler is also designed to Tow other ships. For example if you run out of fuel and don't want to self destruct, just have a friend come and get you. You could even provide it as a service.

On the other hand, the grappler is used by Enemy NPCs to capture and ultimately kill the pilot. Then your pretty little ship becomes part of their massive arsenal. I won't go into too much detail with the uses of the grappler, but every ship has one, and it's up to the player to figure out what to do with it.
Hope you enjoy. If you like the idea, checkout the game >> The Epic Space Game

-Edward