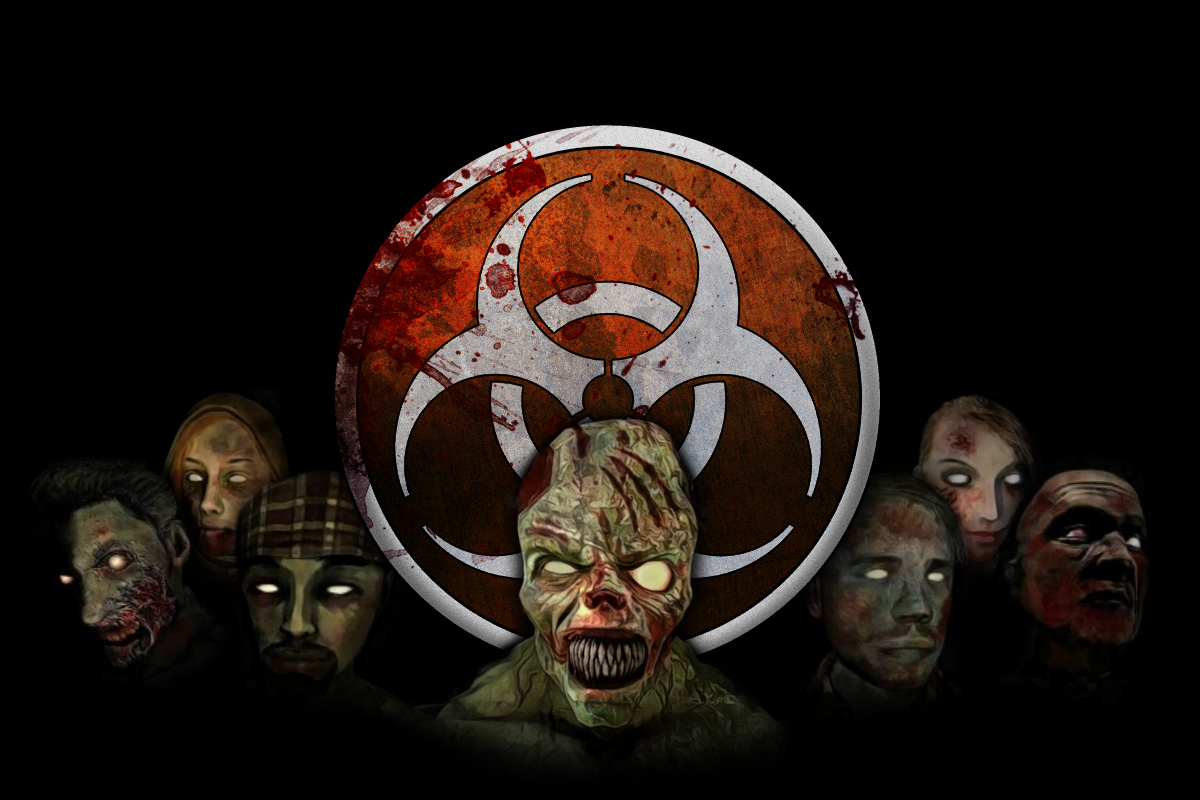 It's finally here! It has been a long road, with a lot of obstacles and trials. Our team could not have foreseen the enormous amount of work this update would be when we first set out to bring this game an update it truly deserves. But we kept going because all of you supported us - this update is a testimony to what a dedicated community such as ours can achieve!
Or check our Frequently Asked Questions thread for more information about the v3.0 update, or ask us any questions.
We'll need your help!
In our last announcement, we explained how many problems we ran into with code that was ported over from ZPS v2.4, and that it forced us to rewrite many sections of code in attempt to get things working properly. We had very little time to playtest these changes before release, and we even had to make last-minute fixes/changes - which means it's very likely that there will be bugs/issues that we weren't aware of.
There's two ways to report bugs or issues to us:
Start a discussion on our Steam Community Hub's Discussion Boards under the Bug Reports & Issues sub-forum.
We've already received a ton of useful reports from all of you, and we've even been there in-game with you to witness some of these issues ourselves. Many of them have been fixed, and we're working on fixing even more of them. Thanks for all of your help, please keep the feedback coming!
SourceMod Banned due to Security Breach
Due to a high security breach regarding our gamebans, we've come to the decision that SourceMod will now be fully banned from being used in Zombie Panic! Source. This ban will likely be permanent, because users can perform extremely malicious actions with the aid of SourceMod, and this absolutely cannot be allowed to happen. If these issues with SourceMod ever get addressed, then perhaps we can revert the ban, until then this ban will be permanent.
This breach would allow users to spoof their own SteamIDs, completely bypassing our gamebans, as well as server bans. Besides being completely immoral, this is also against the Steam Subscriber Agreement (SSA), and Steam Online Conduct (SOC). Any users found to be doing this will be reported to Valve by us, and have their accounts completely banned.
If you encounter anyone abusing this cheat/exploit, please gather evidence (preferably video from in-game) proving that this occurred, as well as a link to their Steam Profile, and any other pics or links that might be necessary. E-mail them to us at "support@zombiepanicsource.com".
We've decided to postpone the implementation of this ban for 3 weeks in order to give you all time to program your plugins in AngelScript. You may currently be unable to do some of the things required for your plugins to work, but AngelScript is still very early in its implementation into ZPS. You can send us your requests and suggestions for new hooks for your plugins under the Ideas & Suggestions sub-forums on either our Steam Community Hub Discussion Boards, or our new official forums.
We're very sorry to have to punish all of you because of the actions of a few. But due to the amount of malicious things one could do with SourceMod, this was the only option we had to completely solve the problem. We hope that you all understand, we didn't want to do this, but because of Uncle Fred we've been forced to.
Addressing Abusive Behavior Within Our Community
With the v3.0 update will come the removal of several community members who have been proven extremely abusive and disruptive beyond forgivable measure. These members will have their accounts permanently banned from playing Zombie Panic! Source with this update (in a few weeks once we kill SourceMod). We'll also be prepared to take action regarding any similar situations that occur in the future, should it be necessary.
Most notably of these members is (SL) Uncle Fred, owner of the SL CABIN and SL COMMUNITY servers. He spoofed his and others Steam IDs to get them unbanned from the game (the reason we've had to ban SourceMod). He was also proven, through a large community investigation, to be the main culprit behind the ocean of server attacks that have hit servers all over the community over the past years. This was done by taking advantage of an exploit related to the server's RCON (Remote Control) port on the Source 2007 Engine.
An extraordinary amount of evidence was collected and brought to us to review. Our team agreed that it proved him guilty, thus we made the decision to permanently ban him from playing ZPS. We have also permanently banned other community members who were proven to be abusing this exploit too.
We understand that this is a controversial decision as it jeopardizes the future of the SL servers, where a lot of players go to play. That is why we invite you all to review and discuss the evidence that we can publicly share. Please be sure not to violate Steam Rules & Guidelines when posting - we may have been a bit lenient when these posts were made due to the situation, but we will be stricter this time. We don't want there to be any arguing, or rude/inappropriate posts made regarding this subject.
We also advise that you stay away from Uncle Fred, and his servers. Because by playing there you are inadvertently supporting his actions, and behavior - which have caused great harm to the community, and will certainly continue to do so. This is your community, and it is what you make it. We urge you all to protest against Uncle Fred and the SL servers for his malicious, unforgivable actions.
We want to thank every single one of you who have helped in bringing this behavior to justice. We specifically want to show our deep gratitude to Silence and Janaz Leonheart, of the now late Vertigo Gaming Community, for helping us understand and fix the exploit, as well as helping the community protect their servers against the attacks. We sincerely apologize for not acting on this matter sooner.
Achievements
It's important to note that we've included a number of conditions that must be met in order for the achievements to be enabled. This is to prevent players from gaining an unfair advantage in earning them through custom content, such as maps or gameplay modifying plugins.
Since the achievements are designed around official content, we simply can't vouch for the balance being proper in custom maps, or on servers with modified gameplay. Therefore, the achievements can only be unlocked while playing on unmodified official maps (with unmodified map scripts).
We've created this thread to explain what those conditions are, and to answer any questions you may have about them.
Review Us!
After playing v3.0, tell us your opinion about the changes by reviewing Zombie Panic! Source!
Or share your opinion with us in a thread, either on our Steam Community Hub Discussion Boards, or on our new official forums. Ideas and suggestions can also be shared with us on our Steam Community Hub Discussion Boards, or on our new official forums!
Feedback and suggestions are exactly what turned ZPS into what it is today, and your opinions will continue to help mold this game during our journey into the future together! We look forward to hearing your opinion!
AngelScript Plugins
We understand that the capability of AngelScript, and the amount of available plugins are pretty limited right now. But AngelScript is very early in its implementation into ZPS, there will be many more improvements to come. We'll be awaiting your requests and suggestions for new plugins (as long as they fit stock gameplay or we see a use for them, if not perhaps someone else from the community will create it for you), and hooks required to create your own plugins.
These requests and suggestions can be shared with us on our Steam Community Hub Discussion Boards, or on our new official forums!
We also have a Plugins sub-forum on our new official forums where you can share your plugins with the community! You can view the ZPS AngelScript API here!
ModDB's 2017 MOTY Awards
Phase 1 of the ModDB 2017 Mod of the Year Awards has ended, and Phase 2 has begun. This means the Top 100 have been selected, and there will be another 10 days of voting to determine the victor of 2017!
Last year we ranked in at # 85, and we made it into the Top 100 again this year thanks to all of you! We're very grateful to have such an amazing and supportive community! But we're going to need your help again this year ranking better in Phase 2, let's see if we can do it!
Please vote for us again, but don't forget about your other favorite mods! Voting will enter you into the draw to win games from their #modlove collection.

Tell your friends that Zombie Panic! is back from the dead!
See you in-game!
Follow us on social media at:
- Zombie Panic! Source Development Team