Smartphone users are becoming less and less aware than the usual, and now those who want to download outside of Google Play or the App Store, some go right here in IndieDB and in ModDB, there are files for Android phones, but unfortunately, there are those who don't know that there are, and they start downloading the files for Windows, Mac & Linux without any kind of computing knowledge.
Although the profile says the platforms that are targeted, they don't know what means Windows or Linux, and not even the operating system of their phone (is Android & iPhone).
I leave some images in spanish with translated subtitles:
Picture when they start to download in the opposite direction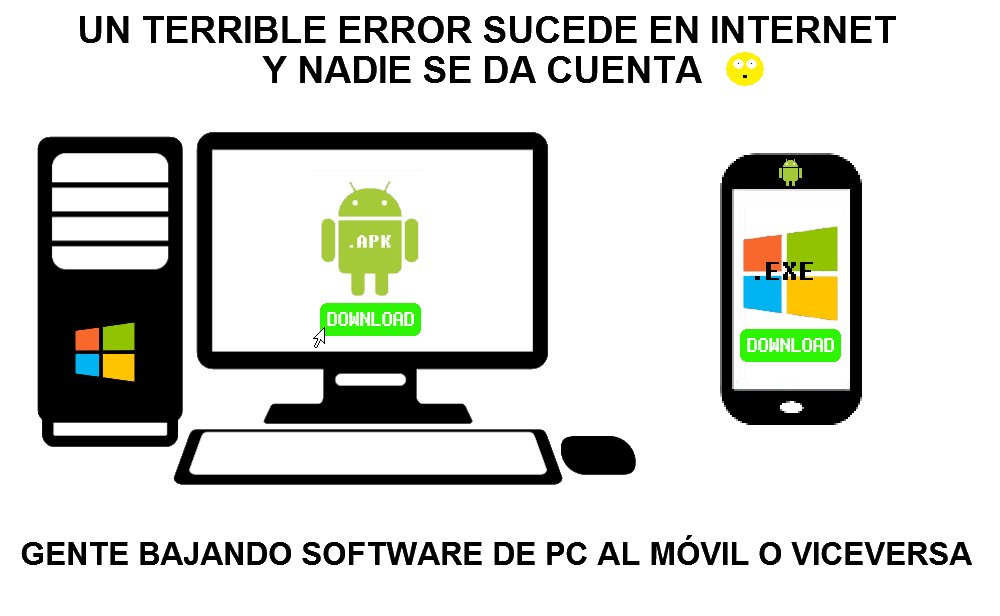 A terrible mistake happens on the Internet, and nobody notices. people downloading software from PC to mobile and vice versa.
Windows users who download programs for Android have a possibility, using with an emulator, while those on Android, they don't have any. The Windows emulators for Android, like Exagear or Wine for Android, are still very primitive, apart from that they need an x86 processor for the correct emulation, since most phones have an ARM processor, which brings too many problems.
Imagine showing the consequence of downloading a PC game on your phone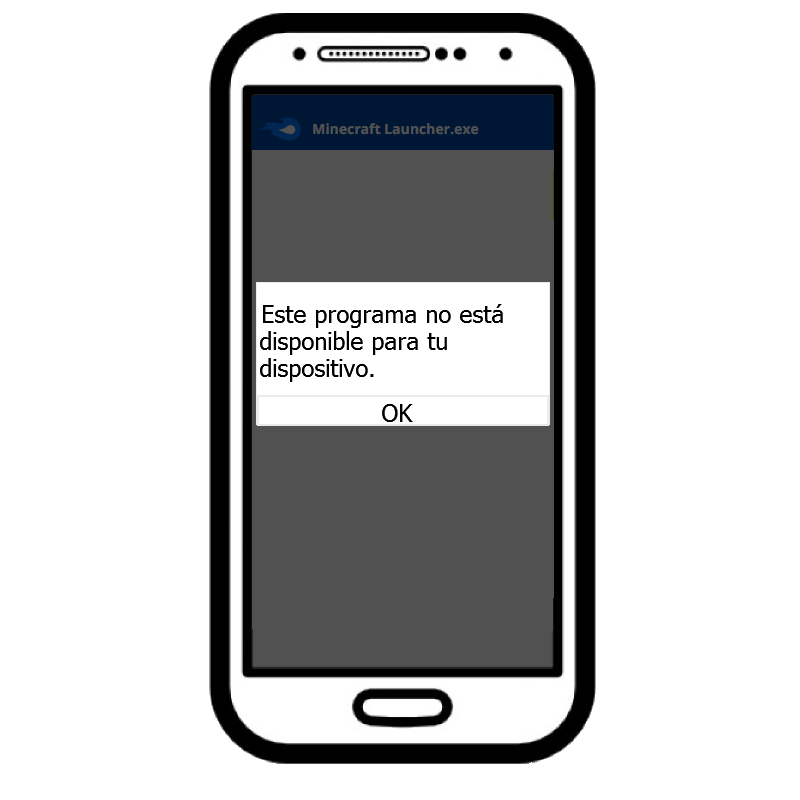 This software is not available for your device.
Why is this happening? very easy: Programs for Windows have an encoding of .exe, and the Android the .apk, that means that if you have an .exe program on an Android device, it just will not work because it isn't compatible.
In Google Play, App Store, Steam, Nintendo eShop, etc., they have a system of specific purchases and downloads for the determined devices, Internet however, there aren't exists such regulations, so it's easier to make mistakes and ignore the operating system requirements necessary for the optimal operation.
If you don't believe me, I've got evidence from the analytical downloads:
The users who downloaded in the Google App for Android, are the easiest to detect.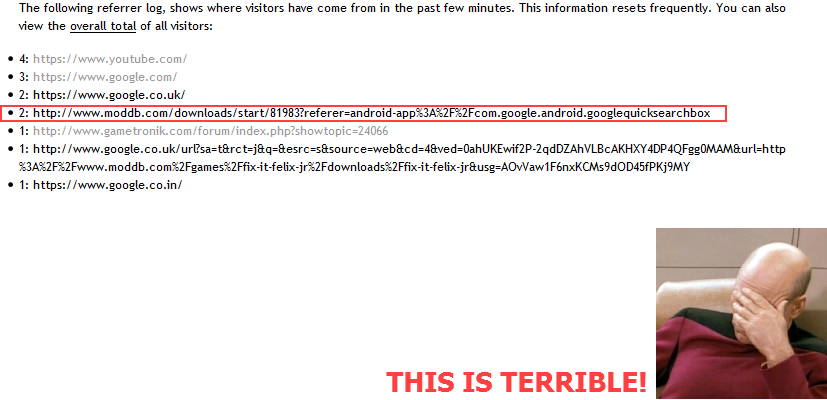 As you can see, those who use the Google app for Android, have downloaded it incorrectly without reading the profile in the section of available platforms, or to hurry up, besides, not even a DBolical account has been done before to put a comment to the author of the file because it doesn't work on his device. I don't know exactly, for example, they enter them from YouTube links, but some of them probably have done it incorrectly from the mobile version.
My conclusion
This seems to me to be dark times for computing and free PC gaming. As the "Post-PC" times progresses, this kind of erroneous actions will become more and more normal. The incompatibility of the programs for Windows, Mac & Linux in Android/iOS and the lack of devices with the same operating systems for computers, will be a problem even greater than the end of the net neutrality in United States.
Computer users are 1.2 billion, fronts to 2.3 billion phone/tablet users, and the gap continues to increase. It has been very fast, and developers of computer software emulation aren't giving them enough time to perfect it.
Apple after the launch of the iPad Pro, you should realize that updating your iOS system is also compatible with Mac software, it would be perfect for the product, and Microsoft, should stop making restricted versions of their Windows 10, such as the 10 S, the 10 Arm and the Polaris, and create ways to recover their well-deserved fame, such as the Windows icon, which is too simplified are with the blue, and put back its symbolic colors that made the Windows system memorable.
For now, the only way to play PC games on phones/tablets is through remote control and streaming, such as Liquid Sky, Remotr Streamer, Rainway & Cloud Gaming.
Remotr example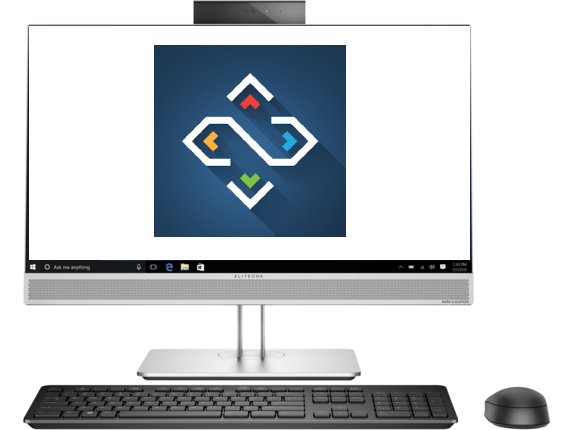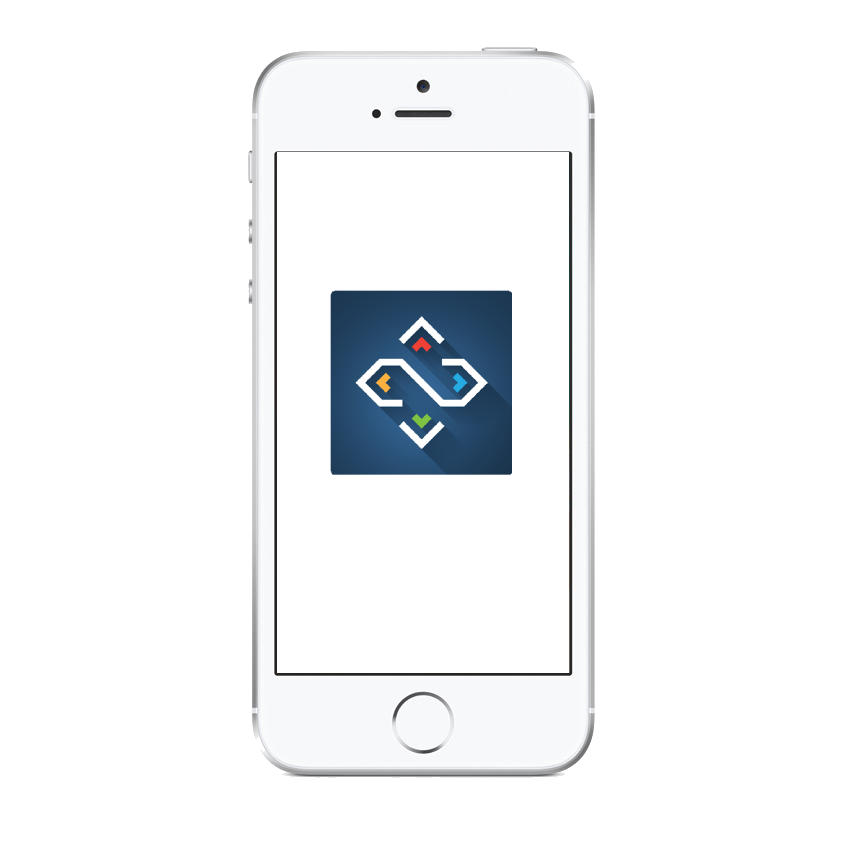 In the case of Remotr Streamer, it's, for the moment, the best and the most accessible way to play Windows PC games on Android/iOS devices.