Hello!We just finished the IE, it's a collection of information on screen during general gameplay. this screenshot shows the player's status;
The Mini-Map in the left, will display the Player Character's position and the objective.
On right side, the Player Character's HUD displays their: capabilities, experience level, and also game progression: life, mana, level...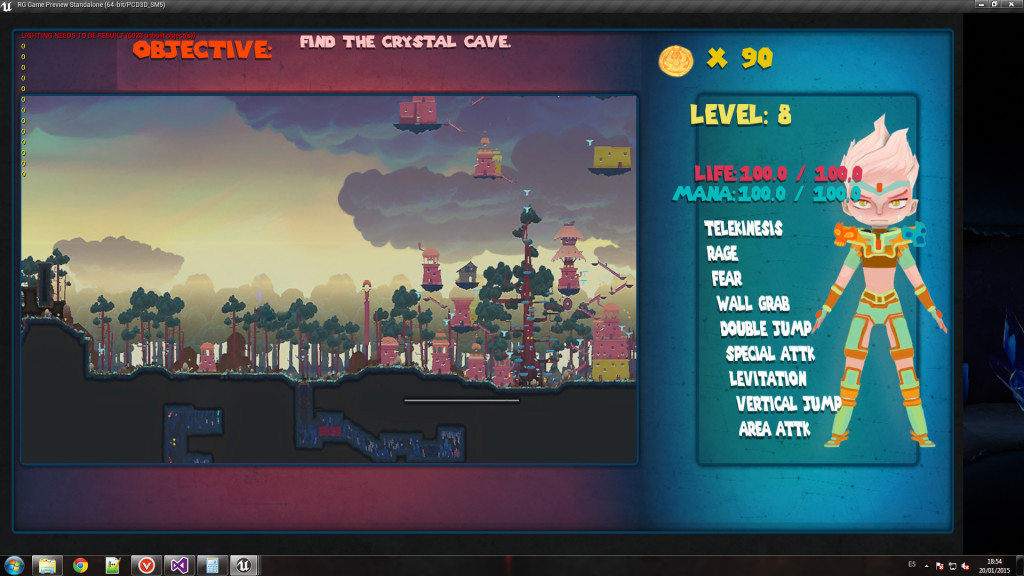 We're going to introduce "exit" and some lines to point and is ready. What do you think about?