Here's a list of our current arsenal of weapons that have been coded into the game. Some don't have textures yet.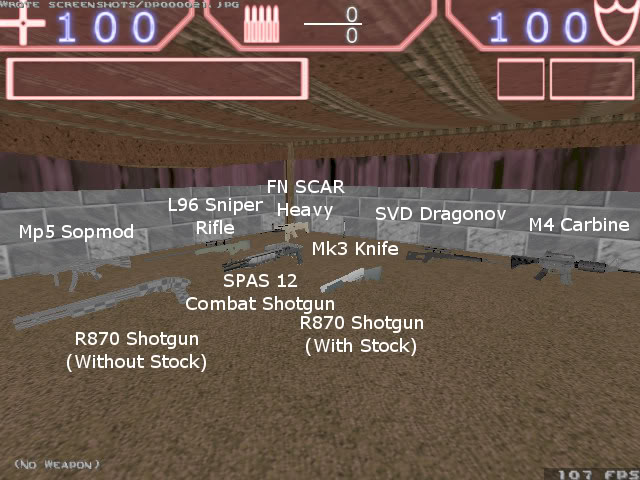 We've added several different weapons that weren't seen in our first game play video we posted a week two ago. These include the SPAS 12, both versions of the R870, and the Mp5. A lot more guns are still planned to be added into the game.
On the topic of weapons, I'd also like to announce they now recoil when fired and players will have to compensate for it by looking downward to keep on target.
There's also been some changes to the code of all weapons to make it more efficient. I've also made a palm tree model and here's how it looks in game: