I've released Urban Conquest v006 for A3 after much consideration over whether or not to even continue with the project. The new version is very functional and adds several new features to the mission.
v006 changes
- many optimizations
- fixed vehicle commandeer script allowing commandeer of a player controlled vehicle
- added irregular zone sizes and shapes
- removed depreciated cp size from parameters
- added tasking for each zone
- added zone names
- removed arrow objects for vehicle spawns
- changed all map layouts for new irregular zones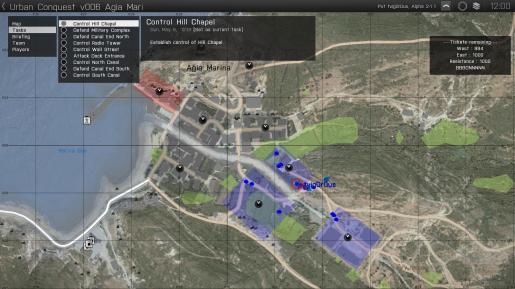 The image highlights the addition of zone names, shape/size changes and the tasking system.
I hope you will enjoy the update. Please give Urban Conquest a positive review if you enjoyed your experience. Your feedback is always welcome.
tvig