Greetings, there are quite a lot updates that we have to inform you about since our last post. We'll explain the reasons behind our thought process and updates. We hope you'll find our ideas and changes on the game interesting.

The Programming part is going steady, we made it possible that the Player can interact with the doors and open them, as well as the light switches, you can switch on and off the lights when it is necessary. The AI of the Midnight Man is going great as well, we placed various Spawn Points for him too.

The Concept Art for all the Interior is almost finished that's why the 3D Modeling progress is going great (See 3D Art Section)
What's left is the art for one single bedroom which is simple work. Here are some of the newest Concept Art works: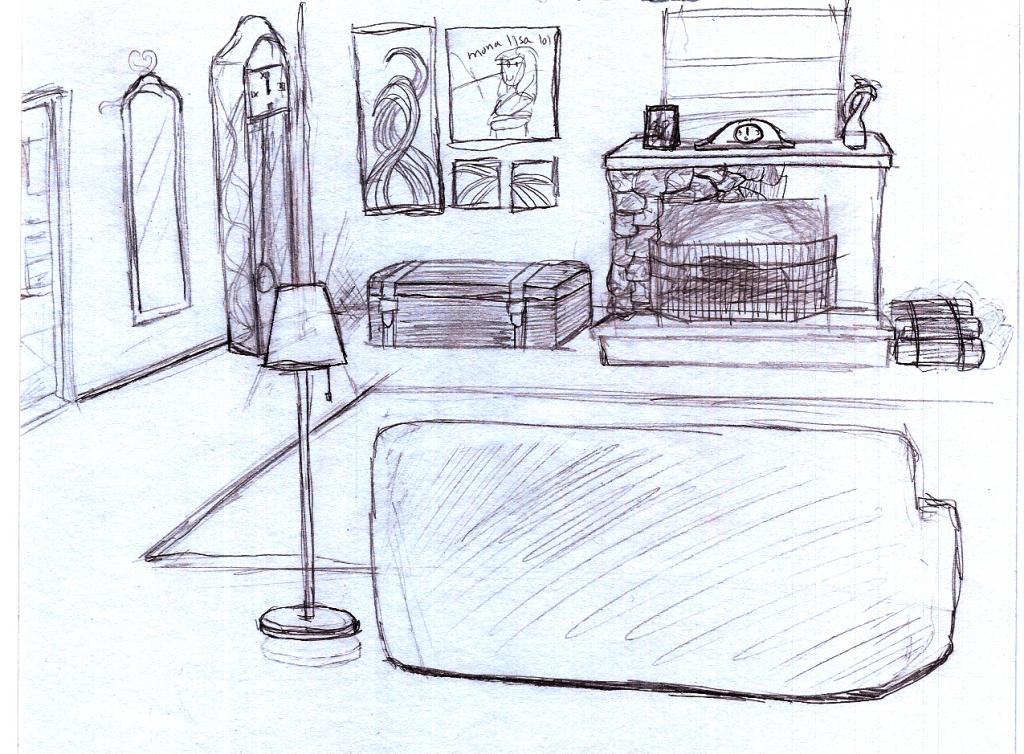 In this section, we've made great progress these last weeks. The models AND textures for many objects in the interior are finished. The completion of modeling of the rooms without textures would be:
Lounge Room - 100%
Living Room - 100%
Kitchen - 80
Double Bedroom - 50%
Bathroom - 60%
Single Bedroom - 0%
Second Single bedroom - 30%
Study - 95%
As for the Texturing Part,the lounge room is ready and the living room is going great. You can see some images from the rooms in the game below: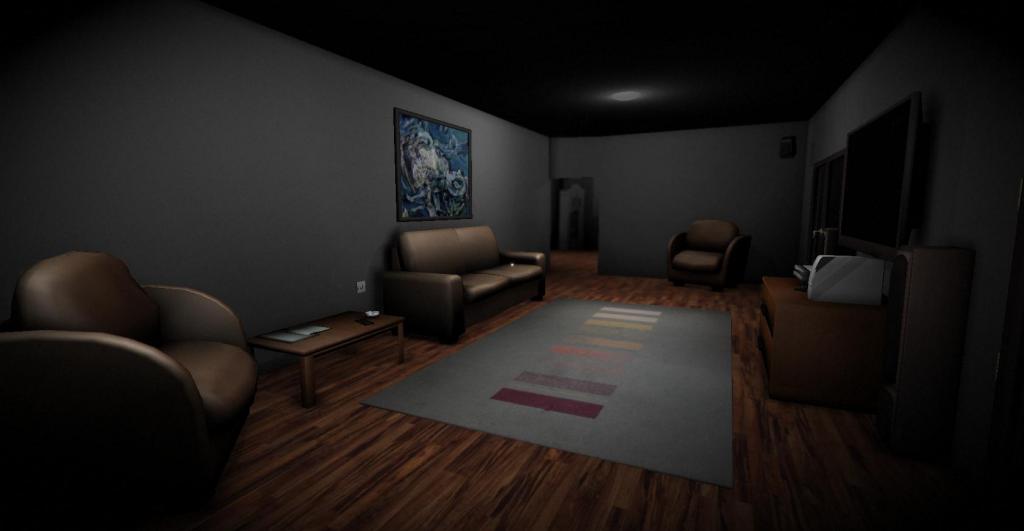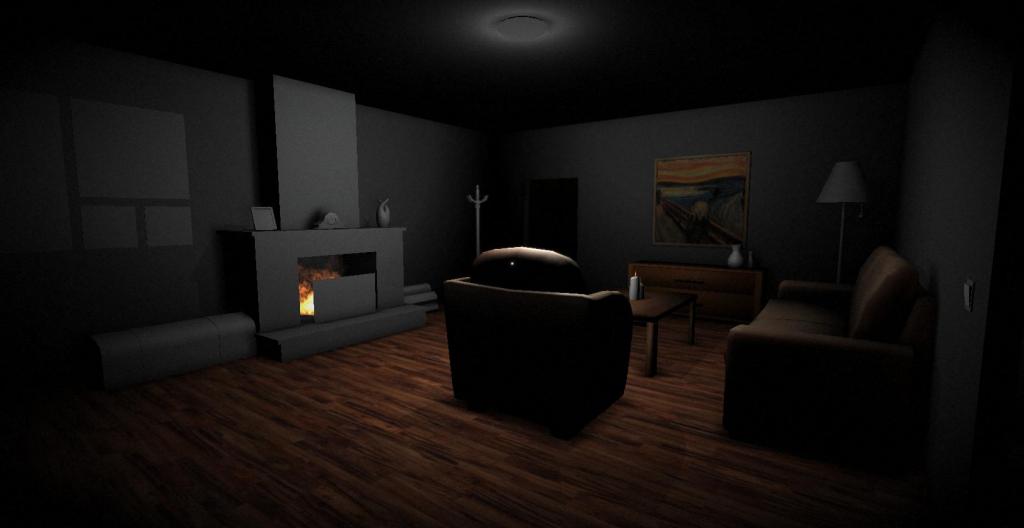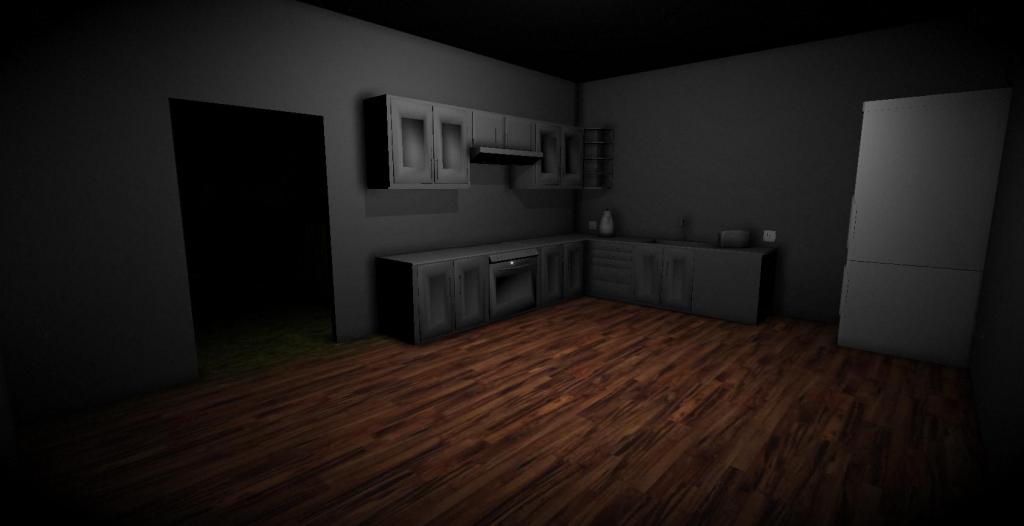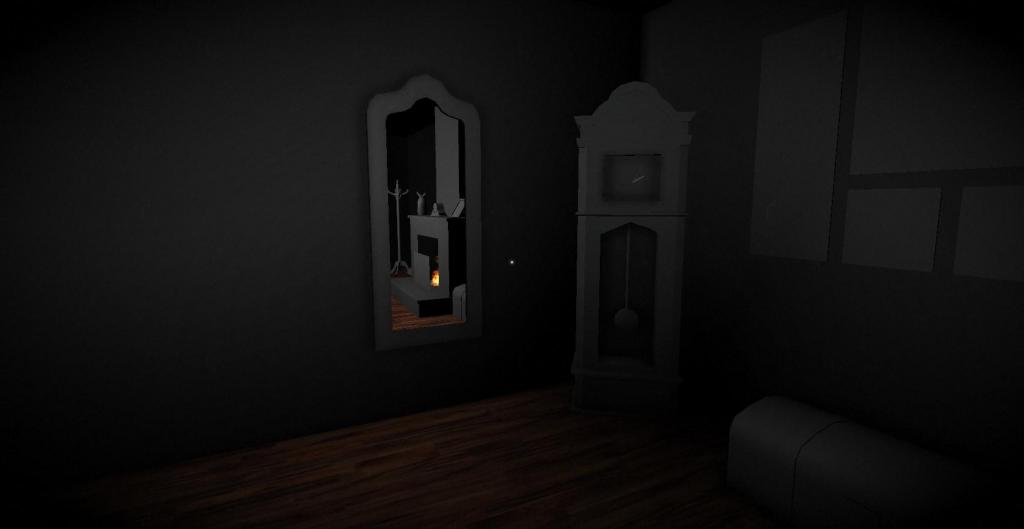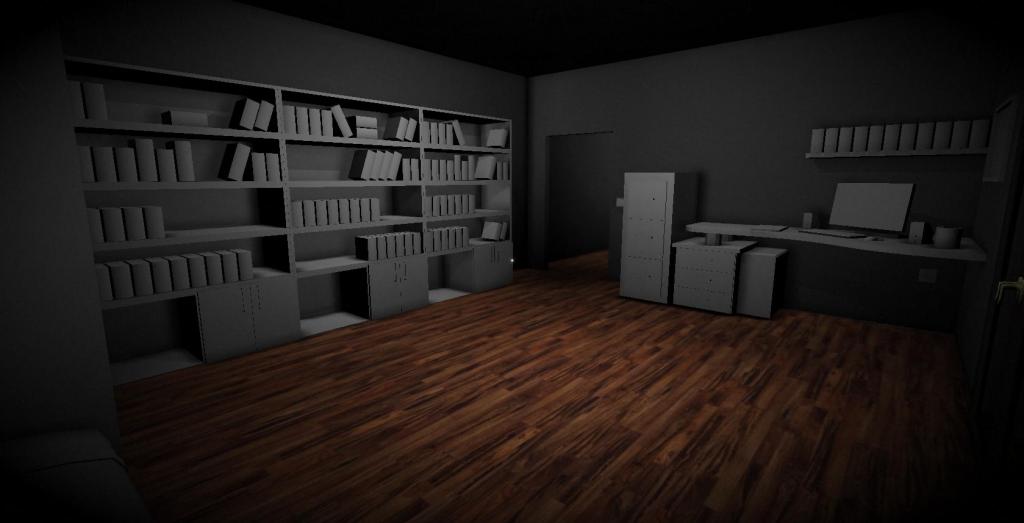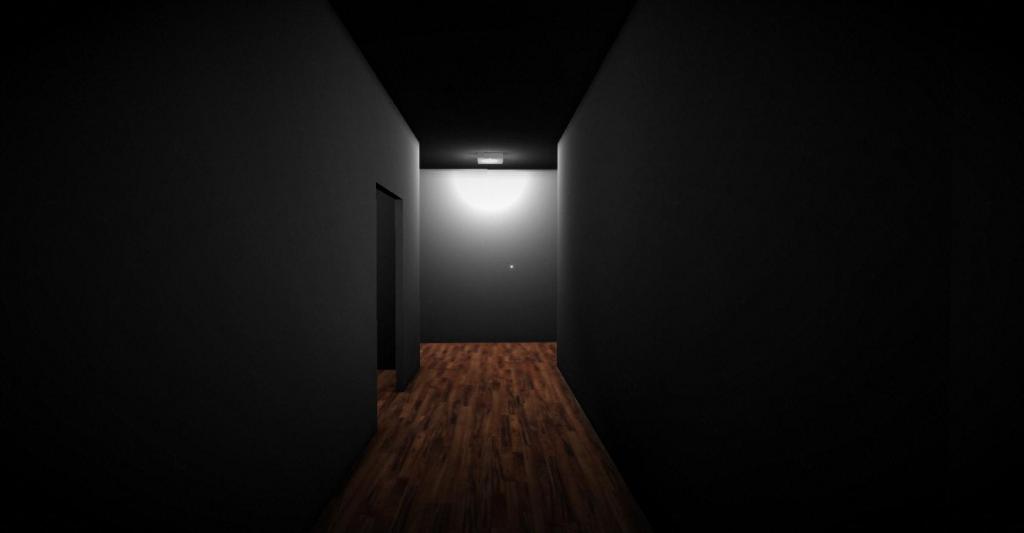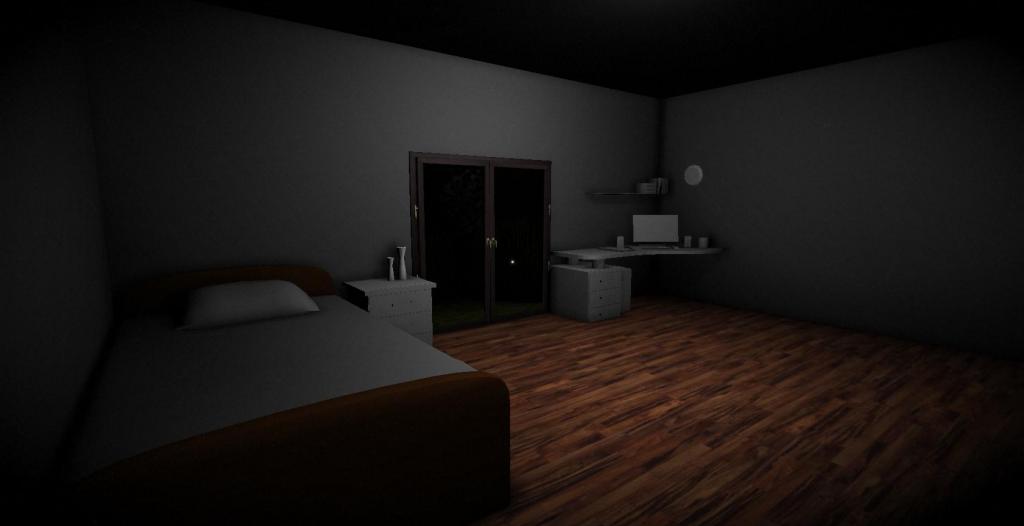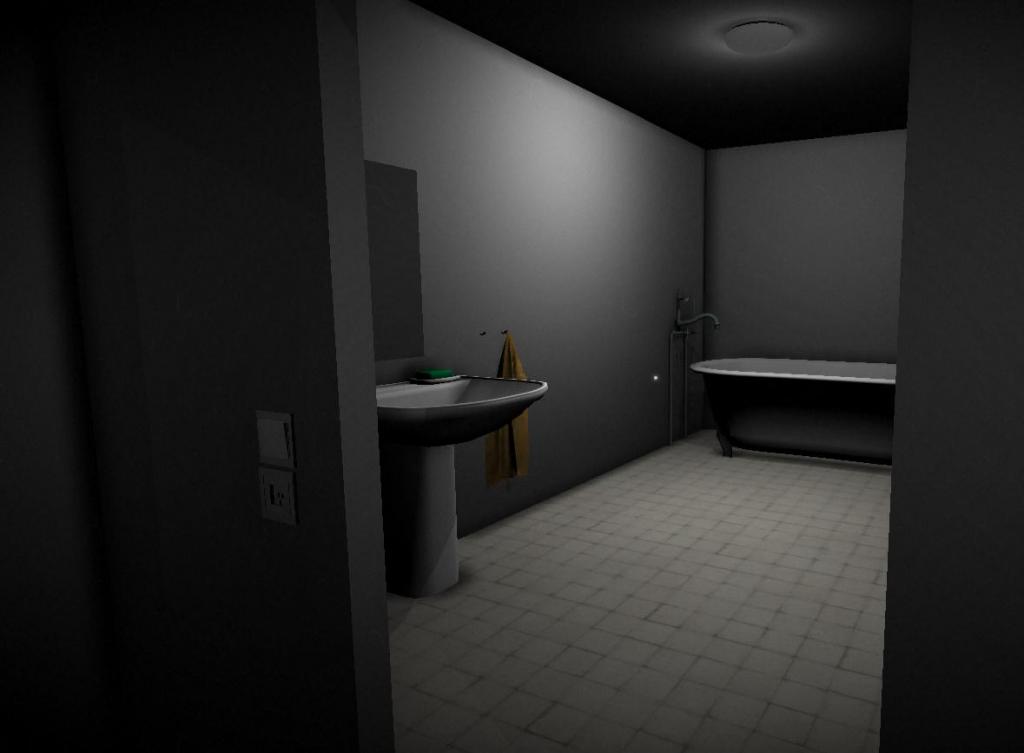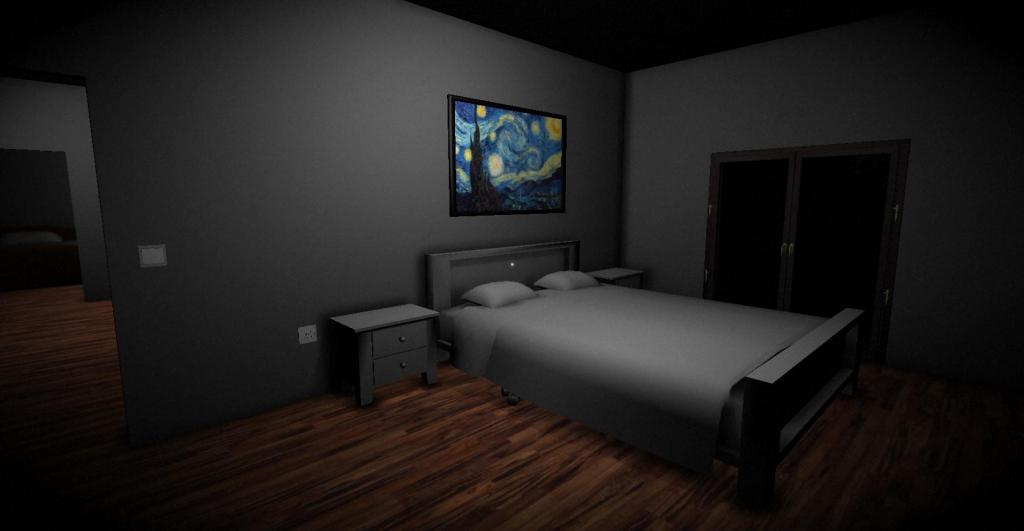 Here's the Midnight Man in the Game: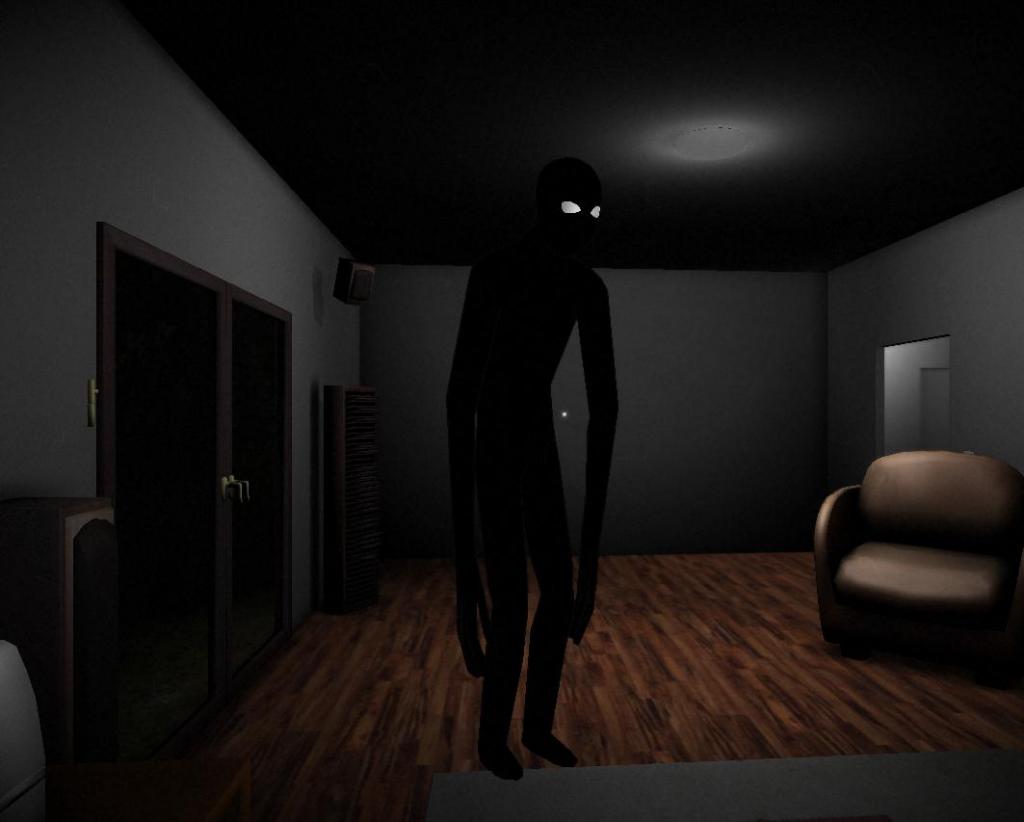 (The Midnight Man won't be visible when the lights are on of course. In the above picture, the light were on for demonstration purposes)
Have in mind that nothing is fully finished, everything is under development.
People who helped achieve the above result are:
Tanya Huang
Vincent Duong
Phil Welsh
Robert Miller
Goce Dimov

We said in the previous news that we would release a Pre-Alpha Version - a 0.5 Version. After thinking about it, we believe it's not necessary to post a 0.5 Version to the public. Our watchers can be the first to explore the Pre-Alpha Version, that means just the house environment, without the Midnight Man. This is help us find bugs and fix the interior.
Now, regarding the in-game time, because many people asked us, no, you won't have to survive 3:33 in real life to win the game, the time in-game will go 10.65 faster, that means you'll have to survive for 20 mins. (excluding the ritual part).
You can also interact with the lights as we said in the programming section, that means you'll have to go yourself and switch off the lights before you do the Ritual.
And as a thanks for encouraging us into making the game looking forward to it, here is the Midnight Game's Cover Picture :)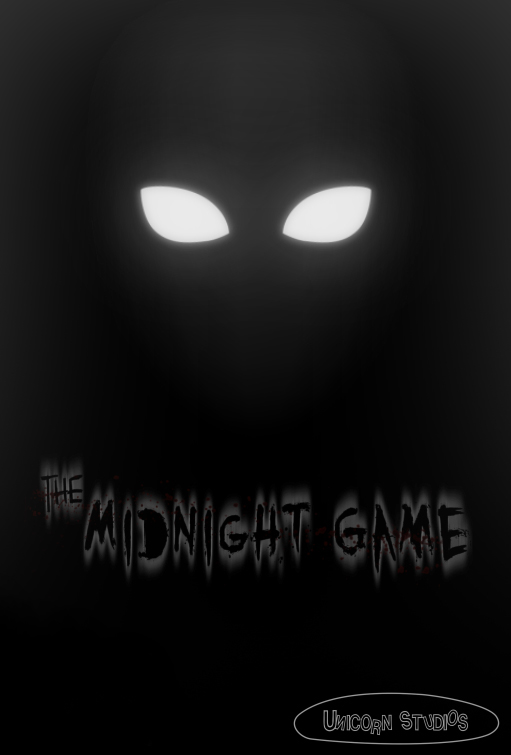 Thanks for your support!
For any ideas or questions you may have, please contact us at unicornstd.info@gmail.com
Unicorn Studios wish you a Happy Holiday!