We got some new reskins of Rumil and the Galadriel Maidens and some March Wardens.
We also have trimmed Haldir and Orophin.
Skins made by Radspakr/erkenbrandthecut and March Warden hood by DIGI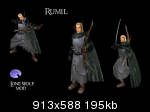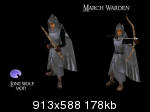 / Micom1318 aka Fishbone on the forums
and we all at Lone Wolf wishes you a great summer!