We're back with more updates guys! We would like to say sorry it has been awhile. Things became somewhat hectic for us with our real lives. Today we will be talking about a few updates as well as behind the scenes bug fixes done to the game.
First up is our upcoming AI improvement & a little information/picture of the pathfinding system! Some non-playable characters(NPCs) will no longer be standing still in one spot. As part of our attempt to make the game more livelier and interactive, the pathfinding system will allow us to make npcs move around freely following either a random course or a defined path. Once this has been tweaked and can be implemented into the game, players will soon begin to find they are not the only ones walking about.
ahh, I can already see the guards patrolling the road, keeping it safe for travellers (or getting their ass killed)
Next up we will like to introduce our statistics system that was created solely for the purpose of gathering information on the activities of players on Sagramore, amount of accounts created weekly, monthly, etc. The system will also give us information on the most populated spots on the game as well as which monsters are being trained on most by players. This system will allow us to know what our players enjoy most in Sagramore, along with the forum threads we'll be reading, we can better develop Sagramore to a game a majority of our community will love.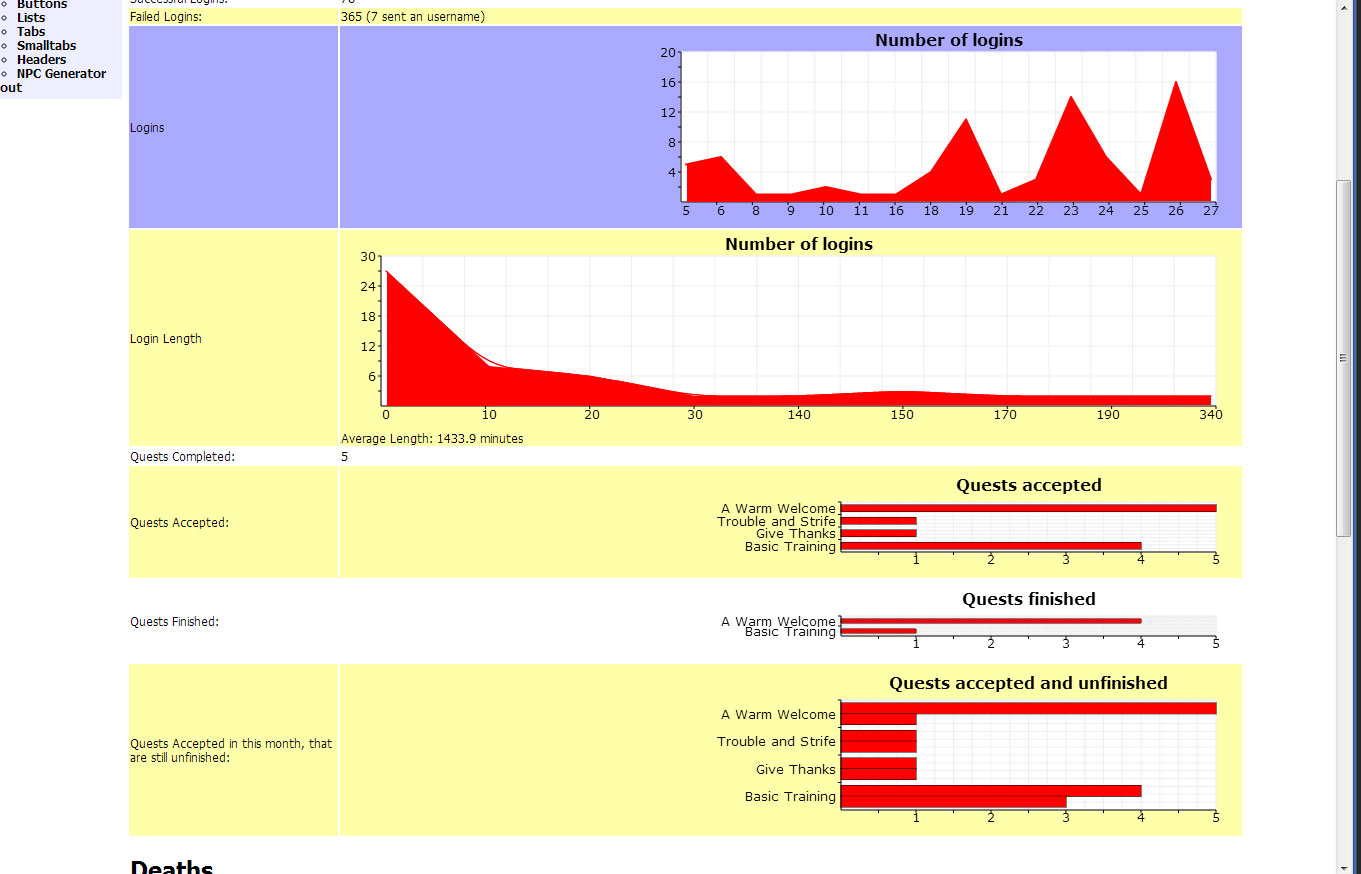 Backend statistics
Below will be a list of behind the scenes improvements and updates done to Sagramore.
Cool downs have been added to the game.
A new character timer has been implemented for smoother game play.
The Mini-map now updates the fog again.
Casting certain skills on monsters fixed
A few memory leaks were fixed.
Bigger fontsize and boldness for character names.
Inside houses are being worked on