We're not ones to blow our own trumpet, but we're enjoying the sounds of sweet success here in TerraTech towers – namely because of the scores of new features we're bringing to you, our loyal players.
Our first big announcement is that, after several months of near silence on the off-world, we're pleased to announce acclaimed musician Dave Dexter of @DaveDexterMusic – who has previously worked on music for The Other Brothers and Heavy Sword – will be handling TerraTech's soundtrack.
Dexter's slide guitar stylings are set to give extra life to the TerraTech experience, along with all new and long-awaited sound effects. All in all, there's a lot for us to shout about. Or should that be sing?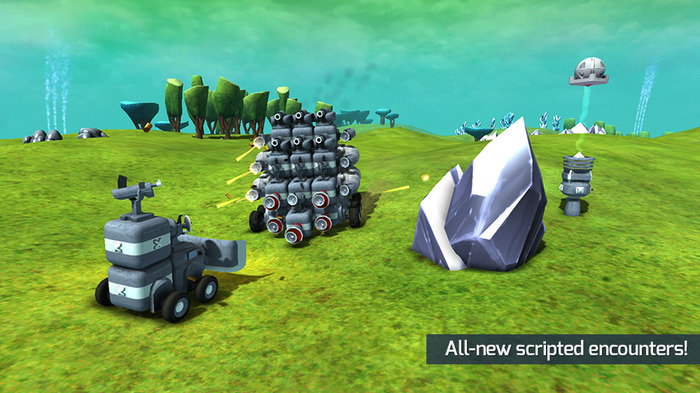 Also rolling out soon will be new scripted encounters designed to add a bit more structure to your scavenging on the off-world. Soon, the landscapes of TerraTech are going to be patrolled by a series of different bosses that you'll have to take on and, hopefully, take down.
Excitingly, defeated bosses will release an entirely new block as well as making its recipe available to purchase in the fabricator.
It's all part of a wider move to up the content in play, giving you guys a greater level of variety when it comes to the array of resources the off-world landscape has to offer and the different ways in which you can craft them. Essentially, the TerraTech experience is about to get a whole load bigger.
We'll be bringing further updates to TerraTech as we head towards 2015, so keep your browser bouncing back to our blog in the days ahead for all the latest.