Hey everyone!
I wanted to write a quick update to show whats new with our first title, Universe Alliance. So much has changed over that past few weeks since my last post and I feel the amount of new content will be very pleasing to those interested in joining our team.
First up is the Santar, a space pirate players will encounter in a short side-mission that is not entirely related to the story. In every work of science fiction there has always been an event that added more intensity to the situation. We felt that we would take our own spin on this which is why we created the Santar.
WIP

Next up is the UAFighter, aka Earth Alliance ZRX-3. You may or may not have seen the previous render and we felt the texture that was made was too dirty so we're working on re-texturing the UAFighter and this is what we've come to so far:
WIP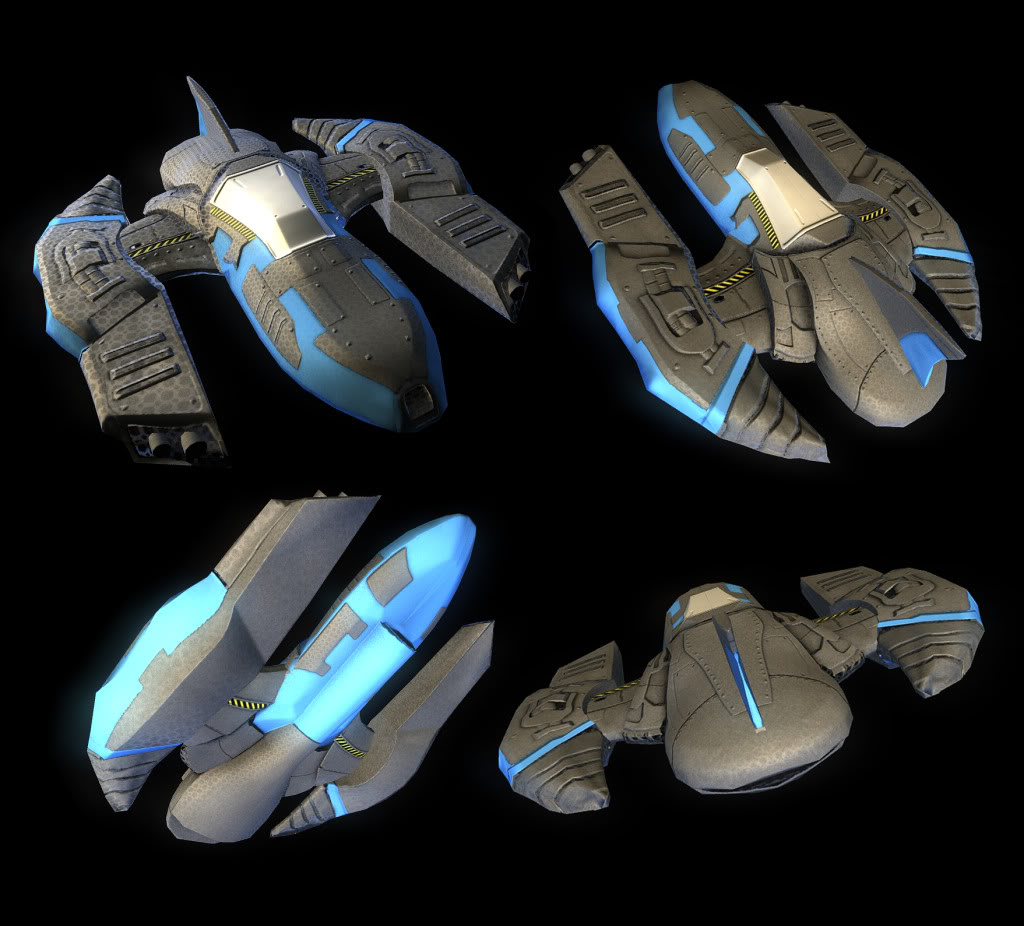 It's coming along extremely well, but we're not done just yet! Next on our list is what everyone can expect in the coming months:
A prequel cinematic series that will reveal precisely why the K'yaar is attacking Earth. These will consist of ten 10 minute episodes rendered using the UDK.
A side series that will follow the events of the game from a different perspective. We haven't estimated the length or number of episodes just yet.
The Blackheart Games Podcast which will reveal development insight and bits of the story.
and finally media galore!
I also want to talk about the gameplay a bit. The game is set on rails, if you have ever played Starfox 64 you will know exactly what we're trying to achieve. There will be several environments and only two types of vehicles the player will be to experience first-hand. Ground, Underwater, Air, and Space. Players will be either piloting the ZRX-3 fighter or the ORION tank. This we feel will help keep the game from feeling repetitive as you're not always going to stuck inside the fighter. I also want to note that at some point players will experience a first person sequence in which they must defend themselves as they are waiting for a support ship to rescue them.
Finally to wrap things up a bit I would like to announce a few open positions that we are looking to have fulfilled. Please note that this is a paid position however you will be compensated upon release of the game. The positions we are looking to fulfill are:
3D Model Animator
Environment Artist
Level Designer
SFX Artist
Please contact me with your resume and location so that we can coordinate properly. michael@blackheartgames.net
Thank you!
Michael Lerch
Blackheart Games