Background
I made several adjustments in the process of placement of paths in the scenario. Now the paths are automatically fixed to the floor of the scenario, without looking over my shoulder that I need to define the position correctly.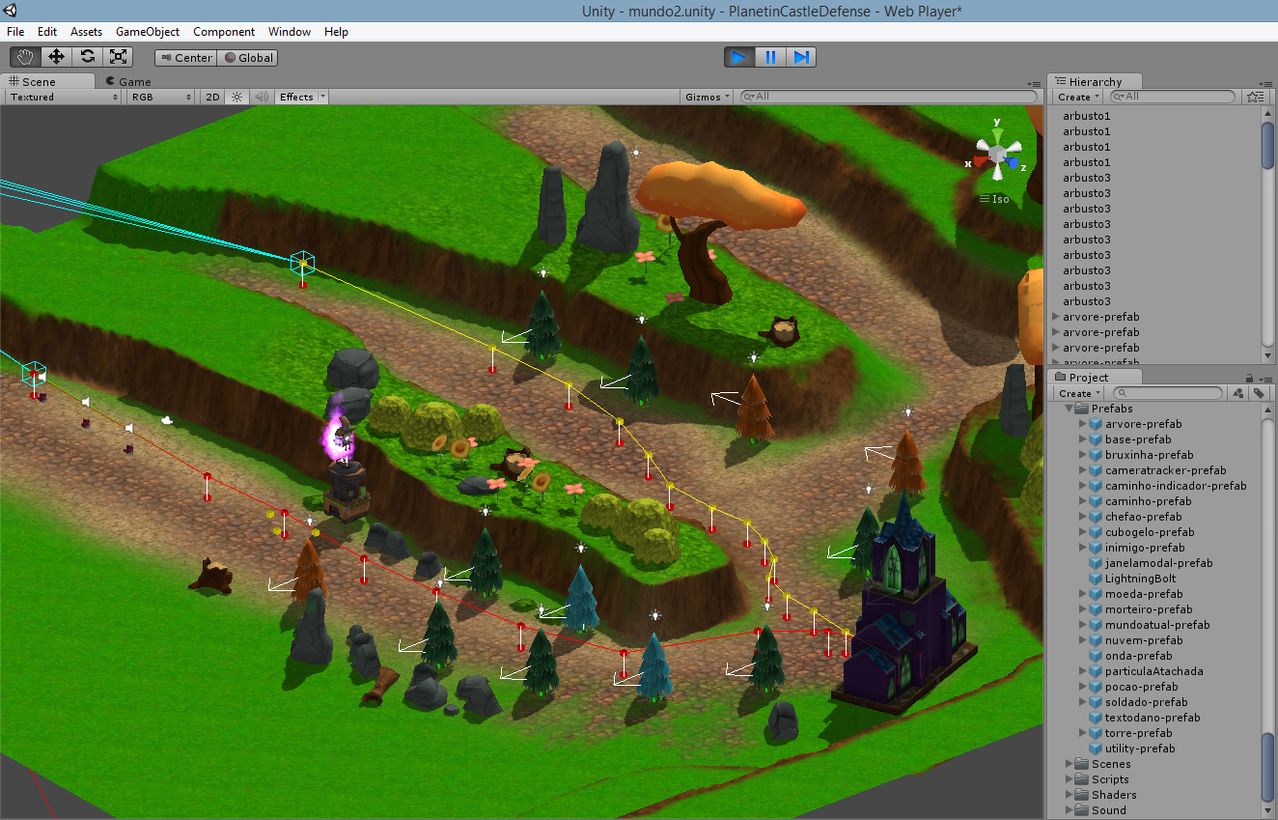 Another point that I performed was torres locking settings according to a global structure of maps, which can define whether you have or not a particular category of available Tower (for example ice Tower).
The settings on the ground mixing textures to give it a more cartoony and leave the more complex scenario (still has some holes in the scenario that need more content like grass, bushes or rocks)
In the current point that the scenario is, I can make the gameplay tests to improve the positioning of trees and even adjust the nodes serve as a way for the enemies.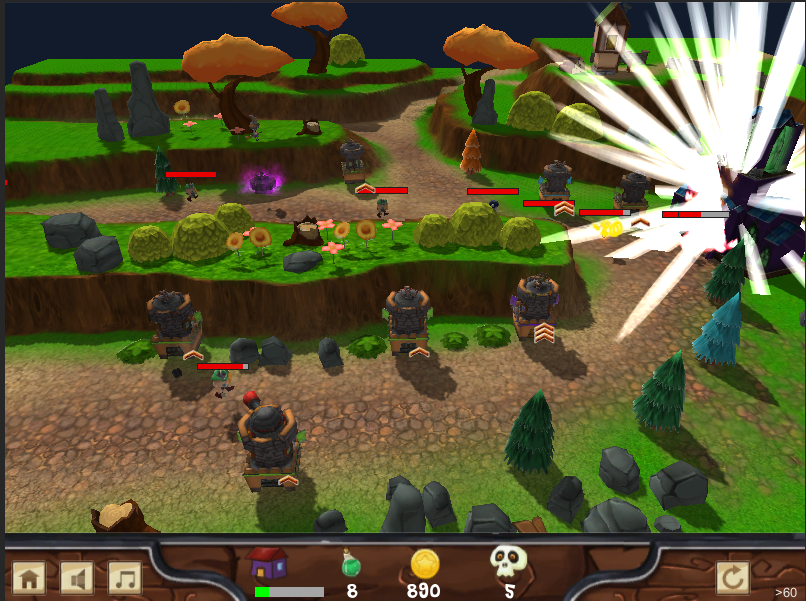 And finally, the Unity statistics demonstrate that the FPS keeps satisfying and that the polycount is no nonsense, of course, weaker computers may exhibit rendering problems in the game, but in General continues with a good performance.