Hello!
I have been offline for a while due to internet troubles, but that doesn't mean I've stopped working on Robo's World 3!
Indeed, without internet, I have been very focused on game development, so I thought I'd let you know what's happened since I was last online:
Zarnok Workers:

Completely re-programmed to be much more intelligent enemies. In addition to repairing their fallen comrades, they now navigate the game environment much more freely. You will be able to see them like this as of the next demo.
Various graphical touches:

First of all, I have added some programming that should reduce lag due to graphical effect. (Yay!) Also, the tileset for Sector 1 has received a nice overhaul! As seen in this picture: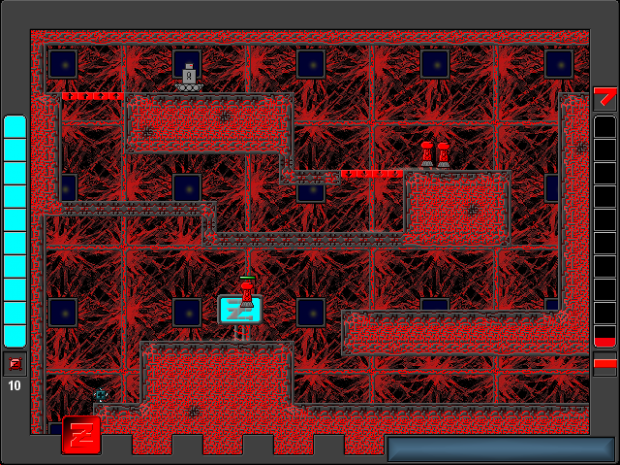 Updates to the different difficulty settings: You can read more about this here.
Created new background music: Bombshell beat, the primary background music of Sector 3 the Blackened Battleground, is now complete! You can listen to it here: Bombshell beat
Also, concerning the minigame Robo's World 3, Ammo Scramble, I've hit a snag in the programming, so I won't be able to release it as a stand-alone quite yet. The levels are coming along well though, and it's just down to this last problem.
Finally, I just wanted to say that the next demo of Robo's World 3 won't be out for a while, but I'll keep posting features and updates.