After one week on Greenlight, the largest piece of feedback I received was that I needed to improve the visuals. I spent the last couple of days trying to improve the look of Graveball.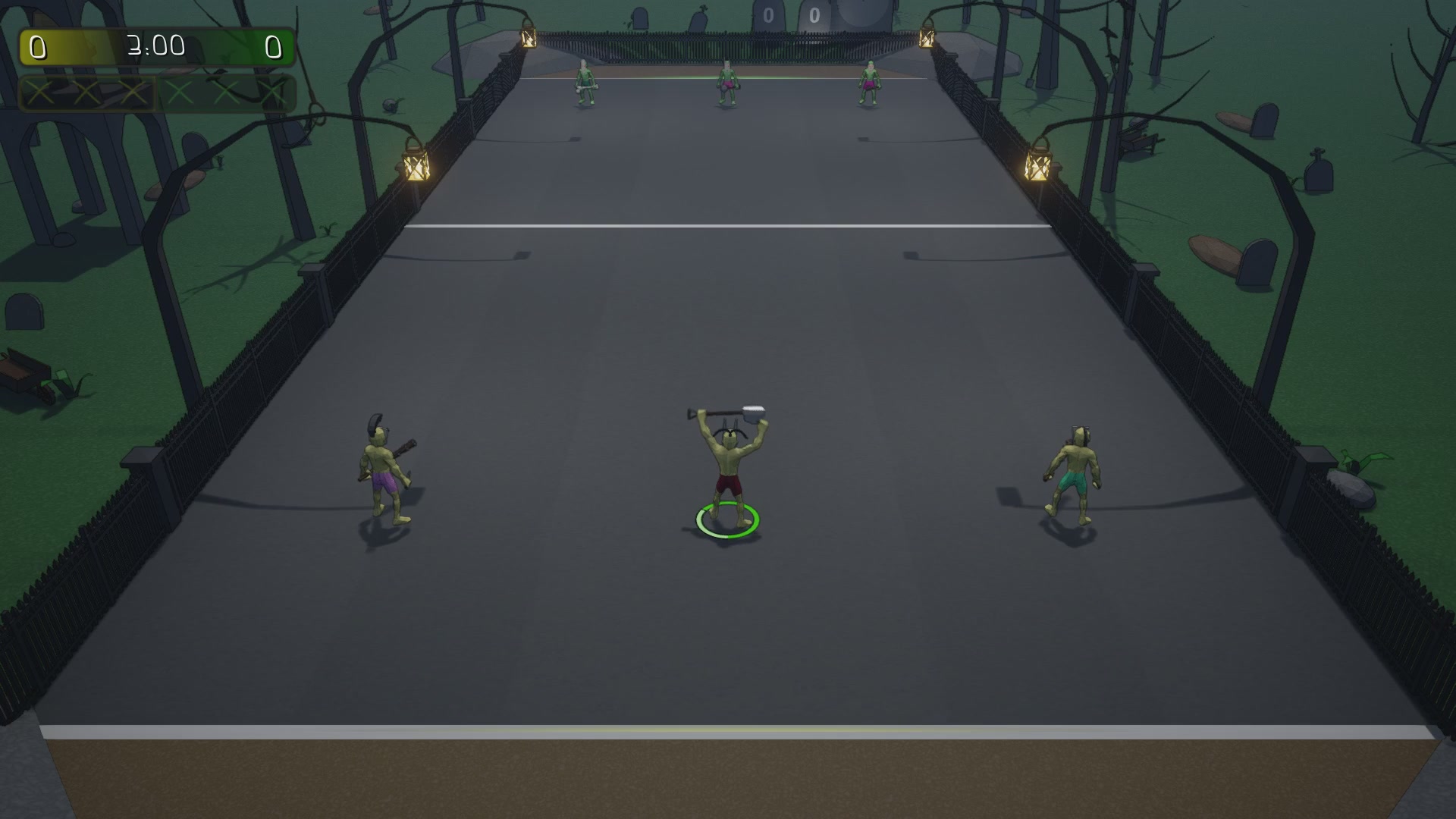 I added lamps with point lights to the outsides of the field. This allowed me to darken the scene to keep the graveyard mood, while keeping the playing field well lit.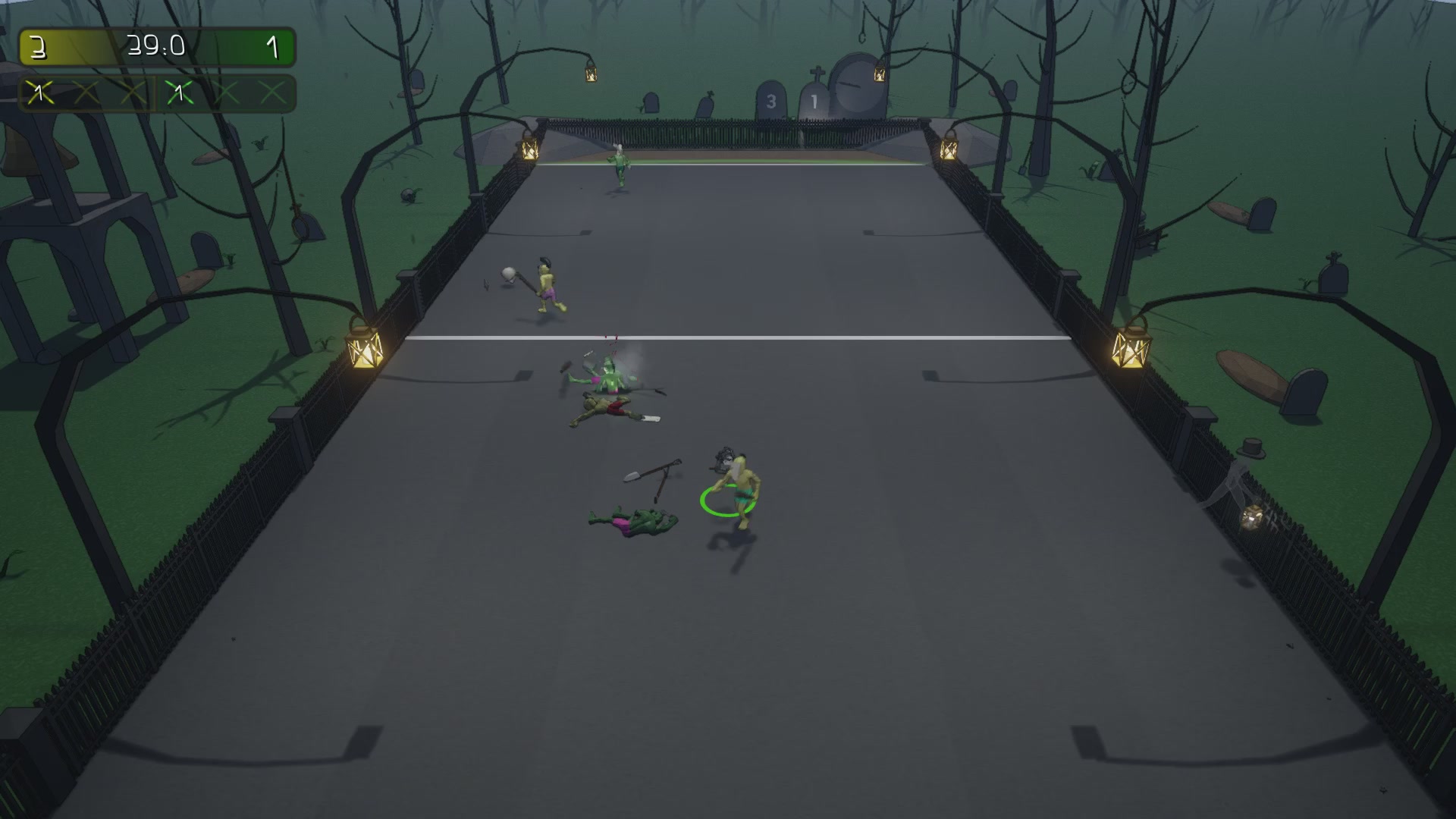 I added a new field texture that is darker and includes slightly darker hash lines. This gives players a better sense of where they are on the field and the new darker field makes the characters pop more.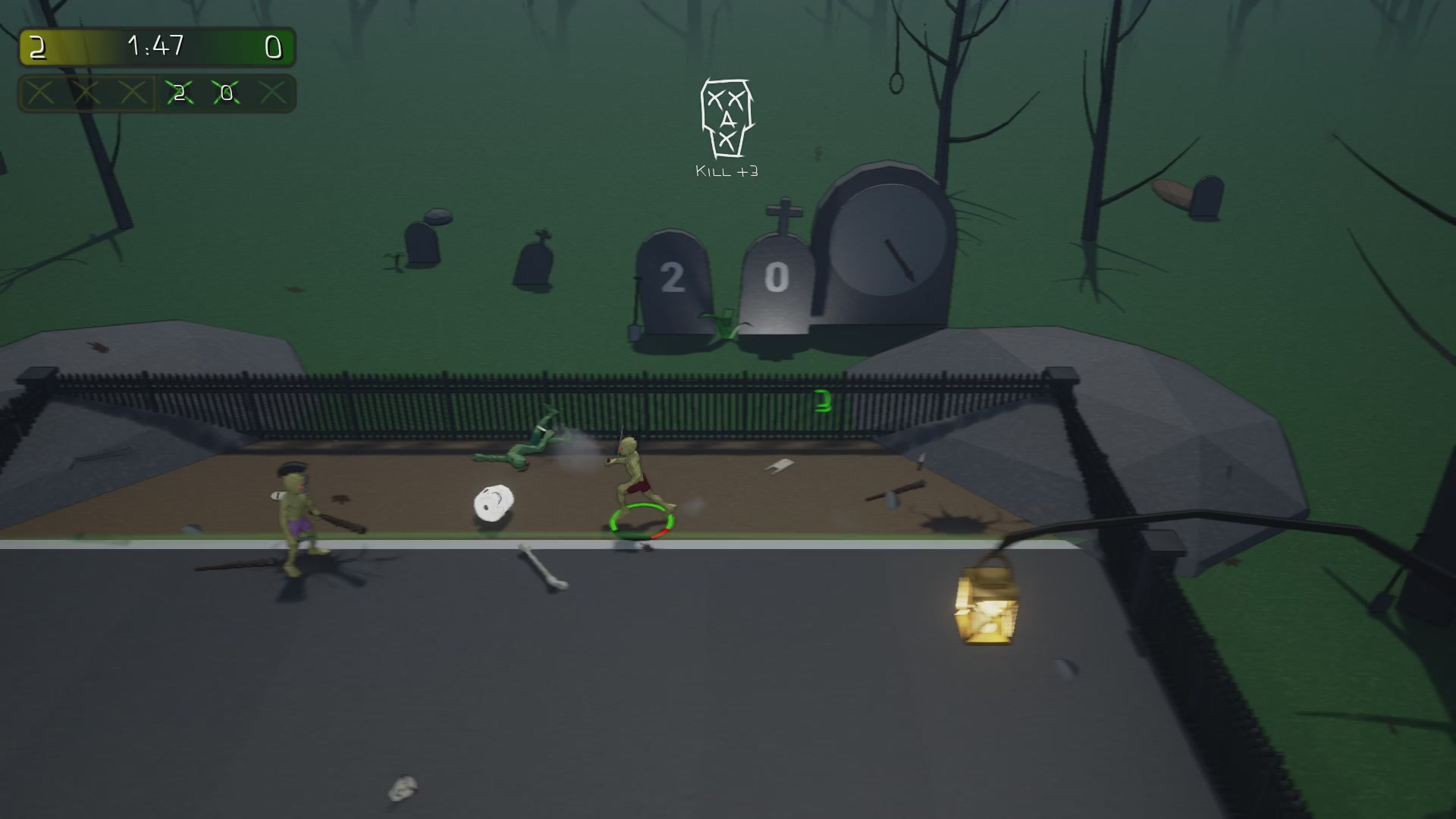 I switched the green/yellow colored endzones to a dirt color for both teams. I added an animated glowing goal line effect to differentiate between the endzones. I also changed the old crappy wooden scoreboard to a tombstone shaped one. It fits the theme much better.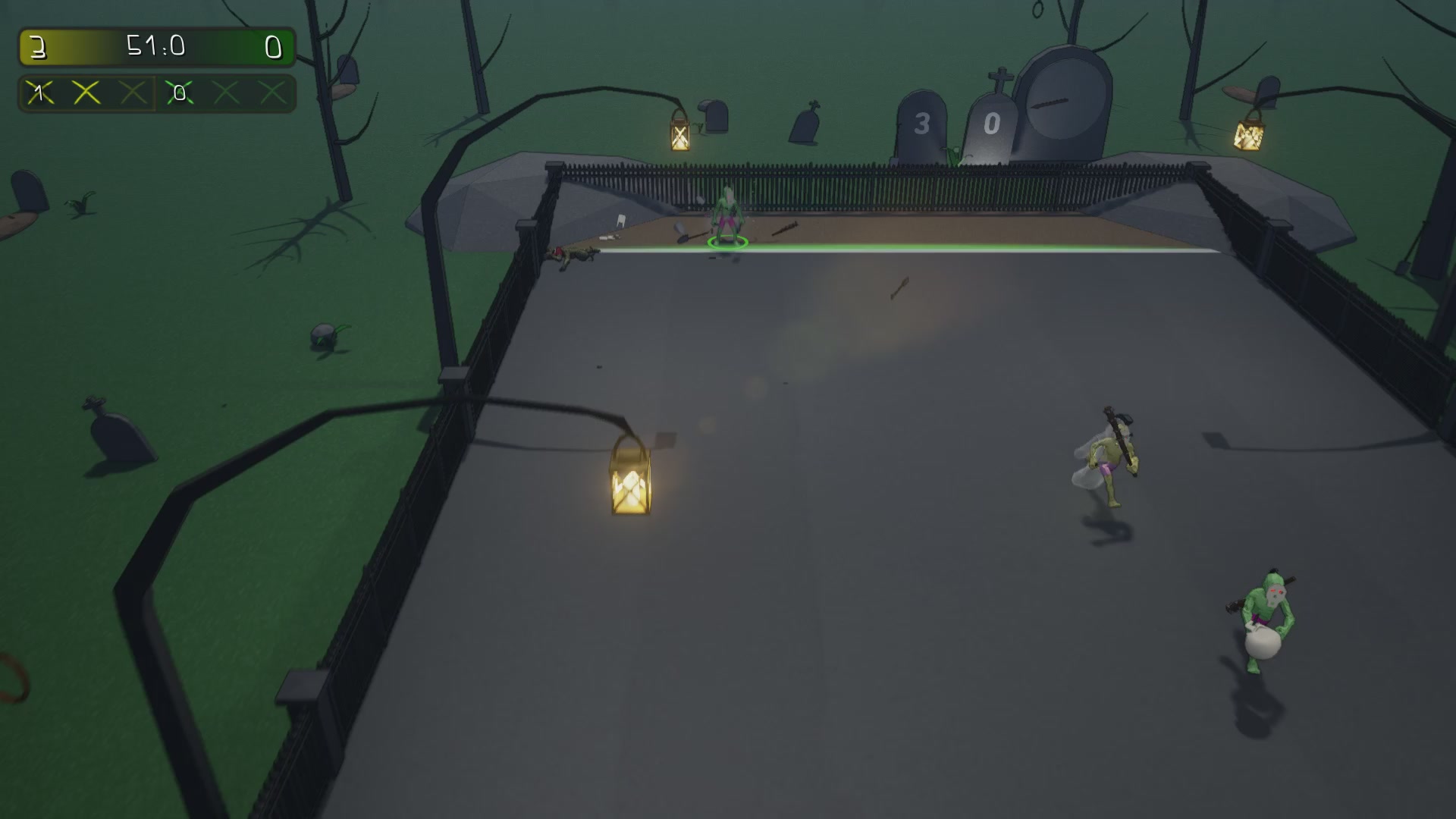 I increased the brightness of the player skins to make them more identifiable against the background. I also decreased the vignette effect and turned up the scene contrast to increase clarity.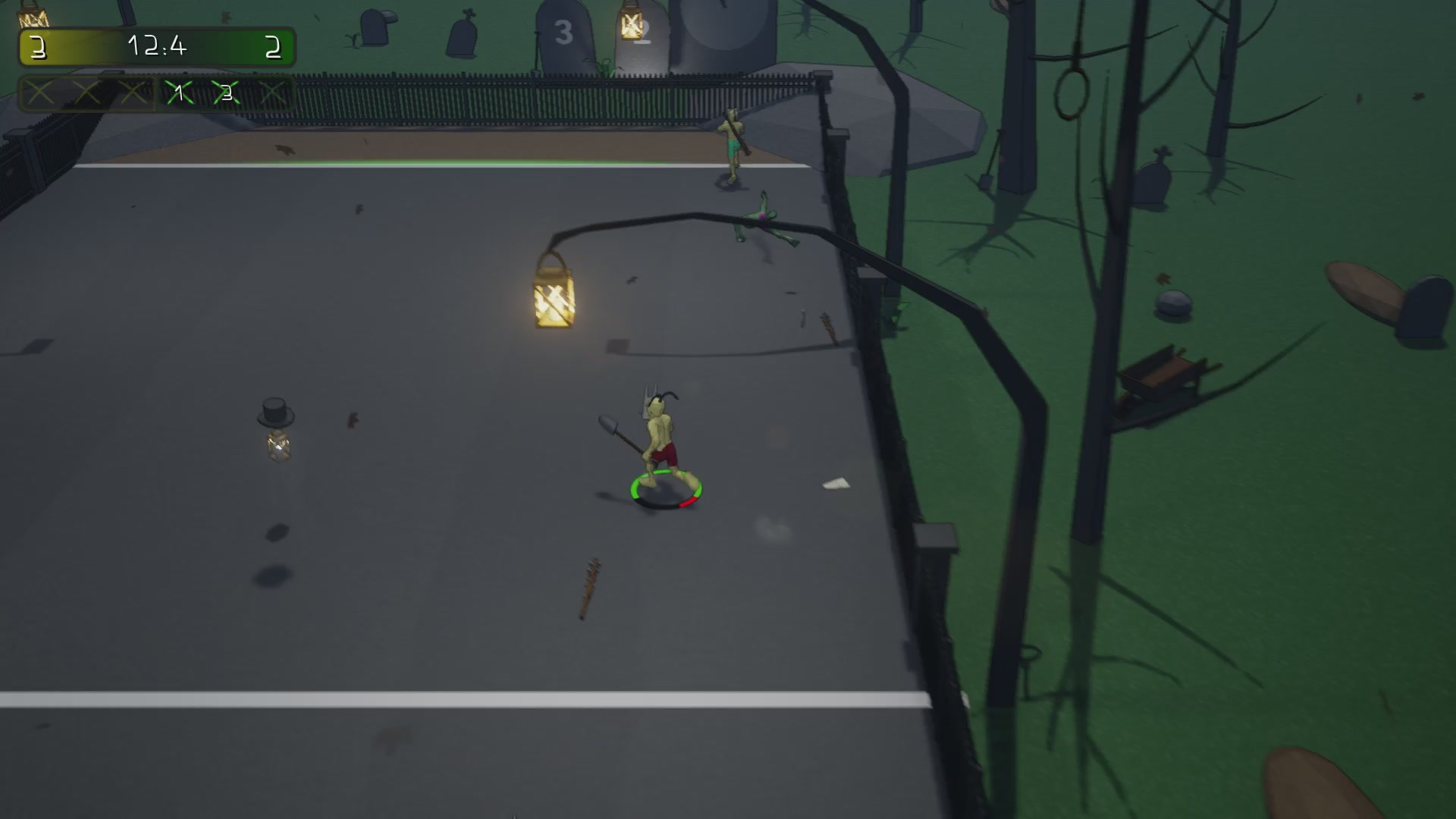 I replaced the old grass mounds in the corners with stone ones. This makes it easier to understand that when the ball is on the stone, it doesn't start the goal countdown. Now, it is easy for the player to see that the ball must rest on dirt for the countdown to start.
I also added a feature where the overall scene brightness starts to dim with 10 seconds remaining by the time the clock reaches zero, the environment lighting is at 50% strength and the lamps are the primary source of light. This helps make players aware of the impending end of match and makes overtime more intense.
You can vote for Graveball on Steam Greenlight!
Or sign up at www.graveball.com to try out the free alpha!