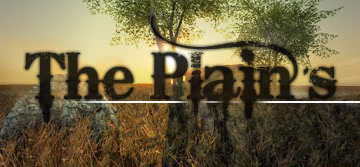 A lot has happend during the past 11 months since my last update. Most people thought the mod was dead. I stopped working on it for a while and 2 months ago I lost all my data to my harddrive glitching out during a motherboard change. So now I am back to work with good news and bad news!
Good News
The map is being worked on again and I taking my time to make the AI act smart, stay alive, and swarm you to cause problems. I have 1 area kinda done with AI but it still needs some detail. I have a video of the area but for some reason it is speed up and I used hypercam because fraps is more laggy in Windows 7 so the quality is a bit bad. I also have some pictures of the combat and the large amount of ai points I placed for that 1 area! Also the map is now twice as big! Ill post the video and pictures at the end of the post!
Bad News
Since I lost everything the map is also completely gone and I have to make a new 1. But when I was looking for any remains of my old map I found my old TOD and that saved me some work. The map is now twice as big and that means twice the work. The world may be a bit different but I have tryed to keep every aspect the same from terrain color to grass color. I have also changed the AI characters and the story is being remade for this change. I have less time to work on it because of school and my other mods such as Crysis CO-OP and Project R.I.H. but I will post updates and I will try to update weekly but most likely it will be 2 updates a month max.
Video
The Video shows the AI and how I try to take them out up close and personal. You can snipe from far away but I have made the AI when a shot is fired or someone is killed look around and some could even see you and they would then run in your direction! Watch in HD for best quality!
Pictures
The Pictures show the AI points, combat, and the depth of field effect!
- Megaqgzqgz
(Epic Scale Games Co-Leader)