Happy Halloween!
Event
Magic Broom
A Magic Broom has been added for Halloween.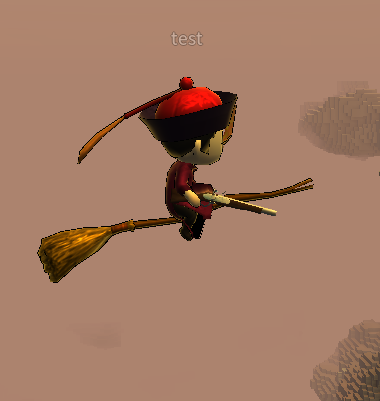 Using this item, you can fly for 30 minutes.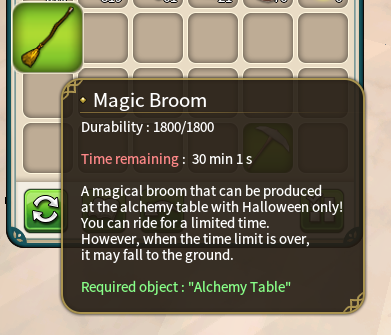 The way of flying is the same as the way the bird is.
Magic Broom can be made until the next update after Halloween.
You can make it from alchemy table.
To make a Magic Broom, you need three Cumulus, five sawdust, and one fruit tree stick.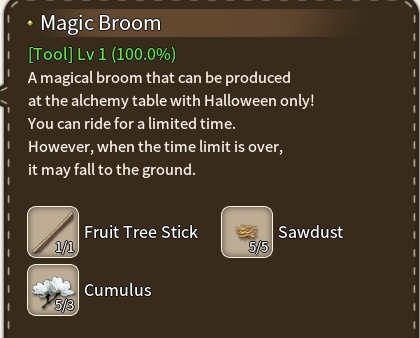 Chinese zombie Hat costume
It is a Chinese zombie hat costume widely known during the Qing Dynasty. (Chinese)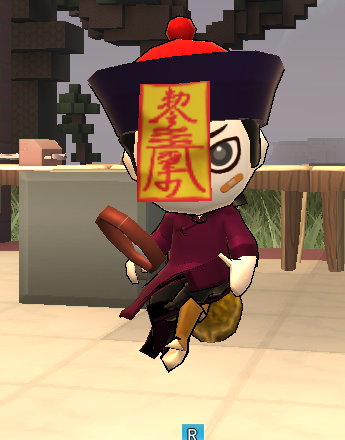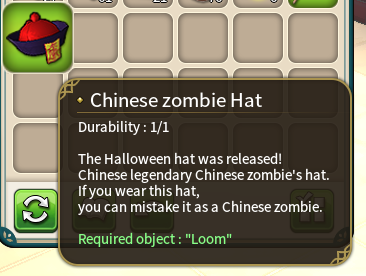 You can make it from loom.
To make a Chinese zombie Hat costume, you need 5 silk, 20 red dyes, 20 blue dyes, 20 black dyes, and 1 silver ingot.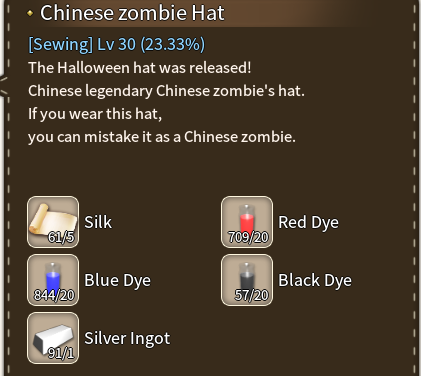 2x experience Event
2x experience Event has ended.
Added.
Small flowerpot
Flower can be planted in Small flowerpot.
You can place it as ornamental item.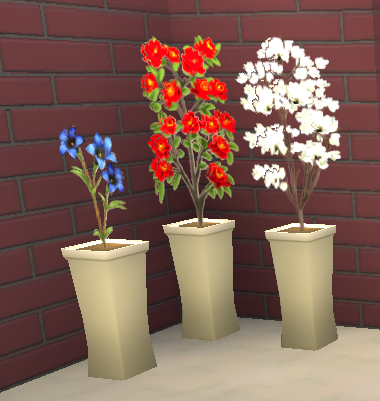 Wildflowers can not be planted, and flowers harvested in kitchen gardens. can be planted
Flowers planted in flowerpot do not grow or wilt.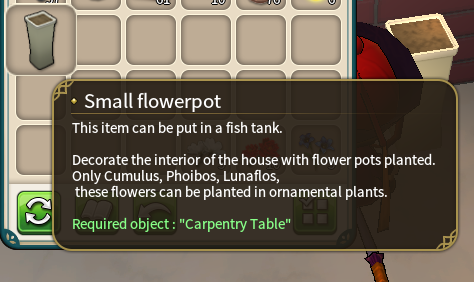 It can be made on Carpentry table.
To make a small flowerpot, you need 5 clay, 5 Pebbles, 2 Inanimate earthworms.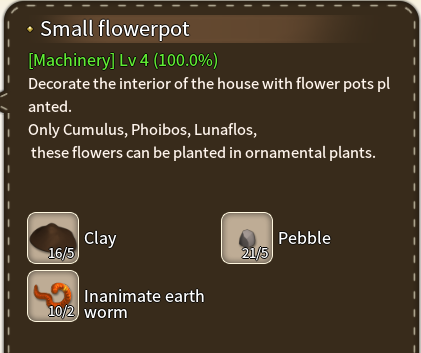 Bugfixed.
Fish tank (Water tank or Mannequin)
You was able to open an other user`s Fish tank (Water tank or Mannequin) that was locked out of his or her private area.

Riding Mastery
Mastery increased only in water.

Recovery
Hp did not recover when you were sitting on a chair.

dyeing bathtub
When you dyed Chinese costume, I showed it big in the interface.

Thank you~ And Have a nice day~ >ㅅ<