Hello everyone! 
After we ported insurgency to the new project, we continued to work on the mod.
Today I would like to show you a bit of what Marius and I have been working on for the last few months.

First of all I would like to show you the completely revised handguns, 1p hands and bodyarms
for our usmc and insurgents team:


My buddy MariusMaximus spent weeks perfecting these weapons.
I personally think they are absolutely sick and they fit the mod concept so well.
Gonna upload some videos of the animations on YouTube soon.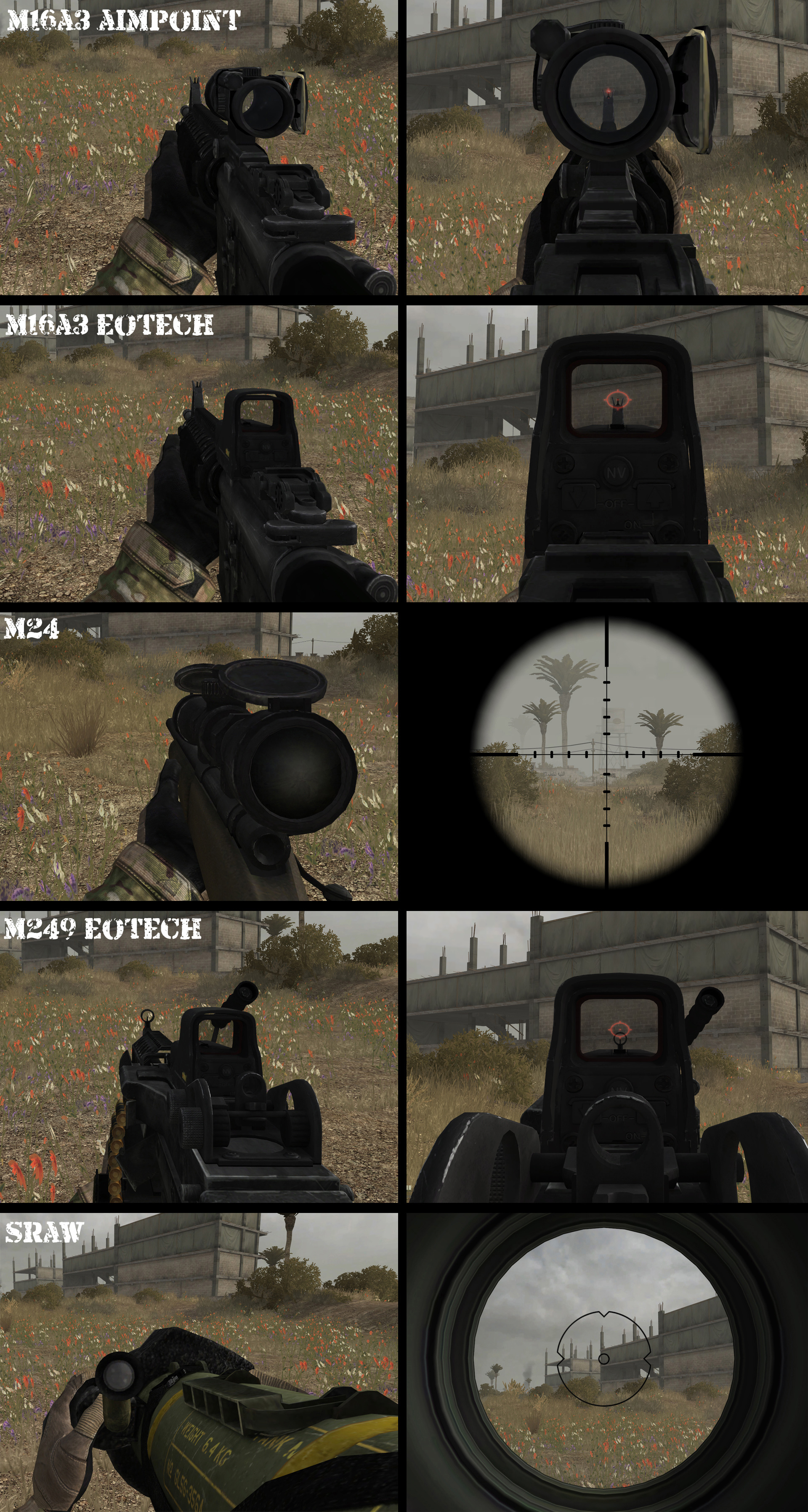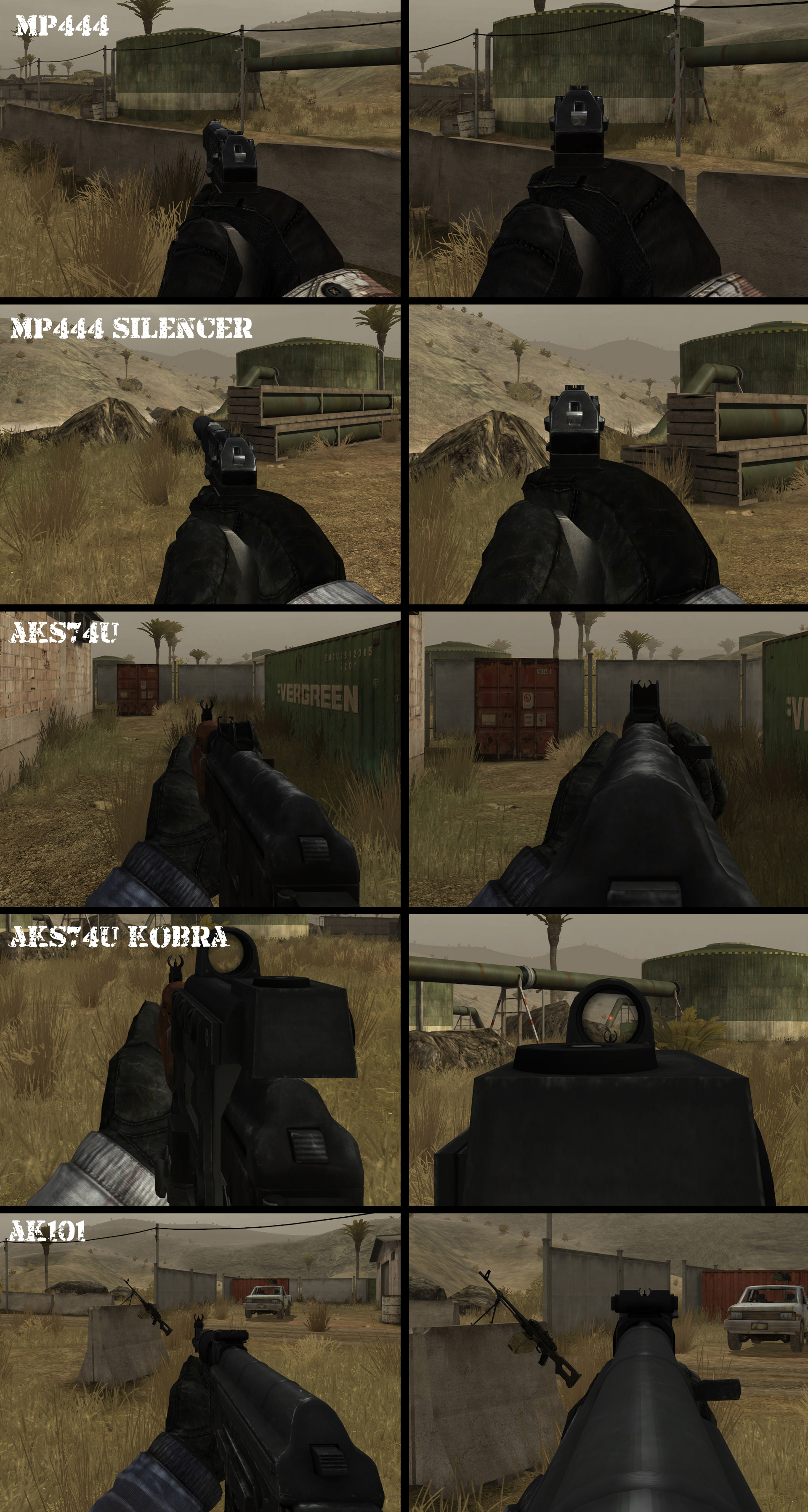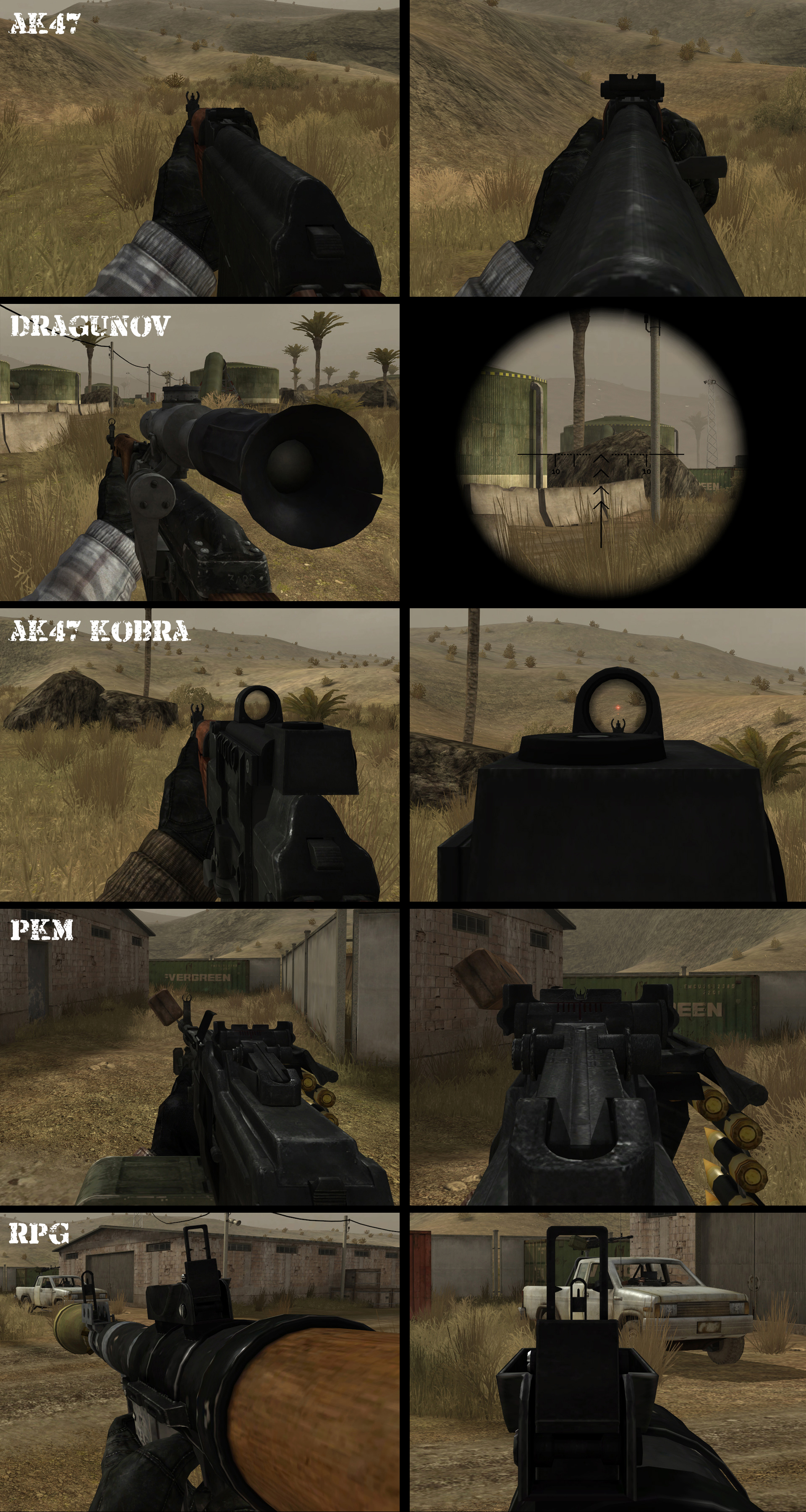 Our heavy mg's on the tanks and jeeps now have scopes, making it easier to hit at range.
I spent some time porting the models into the engine, modeling bases and attaching them to the mg's.

Thanks a lot to my friend Ryan_Production for helping me on a problem with the _geom2 for the models!










Our insurgents team of course will also get scopes for the hmg's, that's still in progress.


So far i have three new maps ready for the next release (screenshots can be found here).
Thanks to my friend X-RAY for the loadmaps!

Hamidh Facility:


Paktika Valley:



Operation Backstab:
For operation backstab (our first map with the chinese faction) i added another objective.
These are some anti-aircraft missiles with a radar:



The radar is the relevant target in this case and brings team US -50 tickets on the opposing side
if destroyed with c4 explosives, like the supply-crate on Dimashq Airfield.

Here is a short YouTube Video of the successful destruction. 


We really hope you like our update, see you on the next one. Cheers! =)