Hello trackers from IndieDB & ModDB.
Just wanted to say that by the beggining of the next months, we will be showing to you guys a ton of new screenshots and gameplay previews of Canis Lupus that we've been working for over two years since our official announcement. We wanted to clarify that the reason behind the lack of content was because we've removed some old videos and screenshots that doesn't represent actual gameplay footage any longer. We also took the opportunity to give emphasis to our upcoming project called Amnesia: Fear in Hands that will have it's official release date announced by the end of this year, in the Blaster Lizard Gaming LineUp on August. We will be showing more of Canis Lupus aswell, since there is now a lot of new cool stuff that we are finally prepared to share with the gaming community.
We also wanted to thanks everybody that is supporting us on GameJolt. Some for the honest criticism and others for all the supportive and kind words in the numerous comments on the Canis Lupus profile page. We are getting a lot of attention and because of you guys, we've been getting a lot of support of others game developers that wanted to make Canis Lupus a reality like us.
About the Crowdfunding Campaign, we've bad news. I don't know yet what has really happened but somewhat our campaign page suffered a script bug/glitch that prevents people from searching or discovering our game on the Campaigns Category. This has happened just after our first donator bought his version of the game (and we thank him a lot for helping us!). Since the beginning of this project, we are trying to keep public money the farthest possible from our game, but we've reached a major state of development that we realise that all help is welcome. We will cancel the crowdfunding campaign and return the donator money back to him, but when we launch the game, we will not lose the perk he has choosen, in reward of his vote of confidence for us.
Since it's a risky movement opening a new tab on our website allowing people to donate directly to us, without IndieGogo's support, because of possible future inconveniences and even a unknown reason of delay or cancellation of the game, we will be contacting our government to estabilish our game with their help. With the support of the Rouanet Law(Lei de Incentivo a Cultura, nº 8.313 of December 23 1991) we will be continuing the development of the game to make it for free for everyone.
I know that most people is growing out with no patience because of the lack of news and updates but we assure that is very complicated to design a game, with so much potential and we realise that we truly have with Canis Lupus, with such small team. We wanted to share more at the moment but we can't. For everyone that is interested in seeing what is coming up next from our studios, we wanted to invite you guys to check the page ofAmnesia: Fear in Hands in ModDB to get all the details in one of our current projects.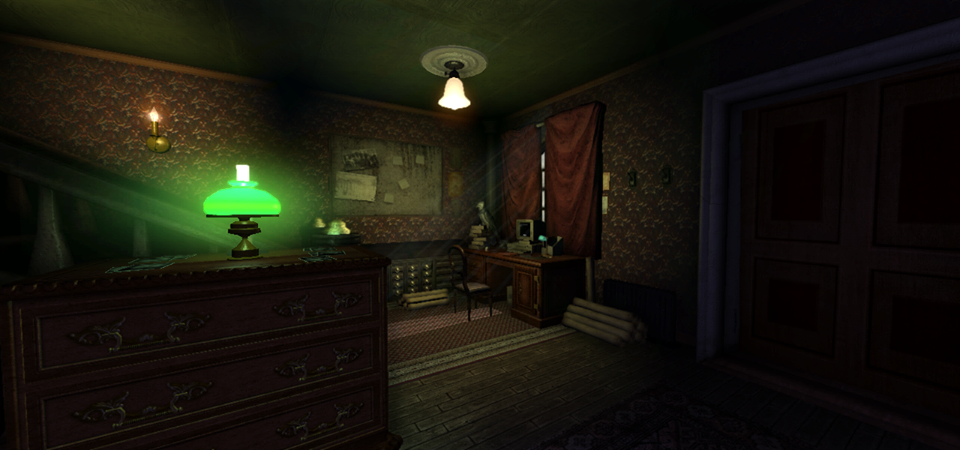 Like our Facebook Page Blaster Lizard and Canis Lupus Game for more information about our future releases. Thanks very much for all the support and I see you guys on August with the newest screenshots of Canis Lupus!
Canis Lupus is being developed by Blaster Lizard GT with the collaboration of HideBound Entertainment. It's about a 1st/3rd Person Adventure game, focused on storytelling with a cinematic experience.
We ask for your help on this project. If you want to see more about our work, keep tracked to us here on ModDB or in the official Facebook page: Facebook.com.