We've been pondering jigsaw puzzles for some time and our first iteration is now live! Try it out and let us know what you think. We'll be improving on this as we go along and there will be other variations added in the future.
Another great new feature is digital counters. You no longer have to use the notepad to keep track of things! Just take out a counter and use the +/- keys to keep track of anything your heart desires. You can even have negative numbers! Everyone can keep a counter in their own area and change the color of the counter. We hope this enhances your gameplay experience.
Wait, there's more?! You can now randomize your custom games. We have a new thing called 'Zones', in which you place objects you wish to have randomized. So if you have created games that need to be randomized each time, then this is perfect for it and gives you more control for your custom games.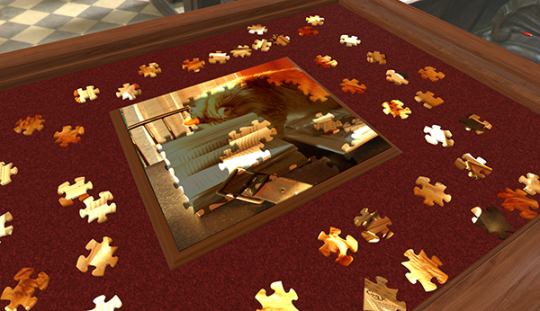 Jigsaw Puzzles
You can spawn jigsaw puzzles from the Games menu.
Enter in an image URL in the pop up window to create an 80 piece puzzle.
Puzzle pieces are randomly placed each time it's loaded.
Background of the image will show on the board so you know what it looks like and what needs to be matched up.
More variations will be added in the future.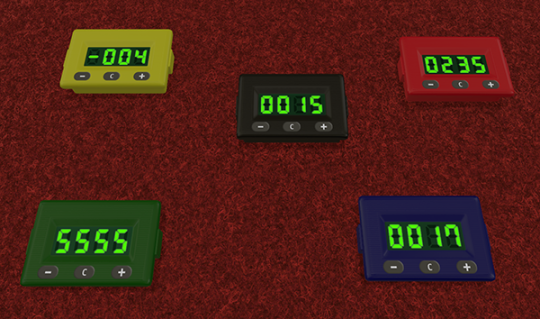 Digital Counters
You can keep score or keep track of counts with the new counter.
Press the +/- buttons on the counter to increment up or down.
Press the 'C' button to reset it to zero.
You can click on the counter to type in a specific number.
You can have both positive and negative numbers.
Counters can be tinted.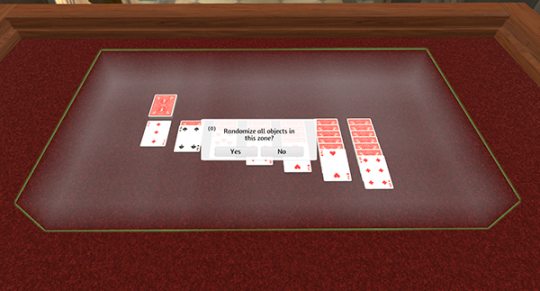 Randomize
You can now load up custom games that can be shuffled and randomized.
'Randomize' can be found in the new 'Zones' option in the side menu.
Click randomize and draw a box where you want your zone to be.
The zones currently looks like hidden areas but will be changed in the future.
Any objects placed in this zone can be randomized.
You can have multiple zones on the table.
When loading up a game with zones, a popup will ask if you want to randomize each zone.
You can also right click on a zone and click 'Randomize' (must be in the 'Zone' mode).
This update is HUGE, so be sure to check out the full patch notes on our website!