We've got a couple cool new features this update! To go along with our recent addition of custom dice, you can now create your own transparent Custom Tokens and even control the thickness of these new pieces. Another new feature is the Saved Camera Views, where you can create multiple camera states and load them whenever is necessary in your games.
We also made improvements to the grid system so you can customize it a bit more to your liking, added another contextual menu that pops up when you click anywhere that is not an object, and also optimized the code to make your game play experience much better.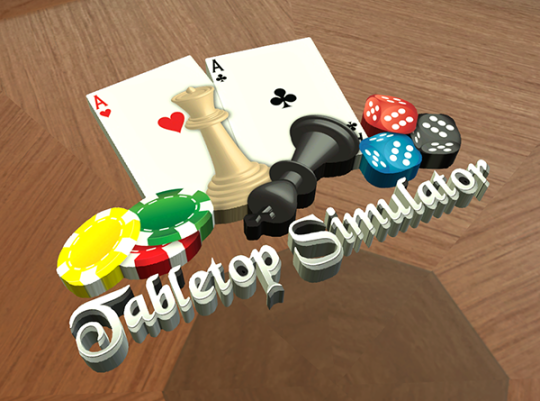 Custom Tokens
You can now generate a mesh from an image's transparency using the new Custom Token.
Use a .png image with transparency to quickly create tokens for your games.
You can also control the thickness of the mesh and how accurately you want it to trace the image.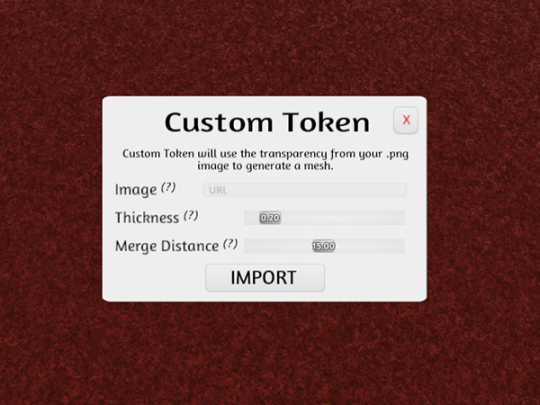 General Contextual Menu
Right click anywhere that is not an object to bring up the new contextual menu.
This menu includes saved camera states, the control scheme menu, and camera mode (1st and 3rd person.
More features will be added to this menu in the future.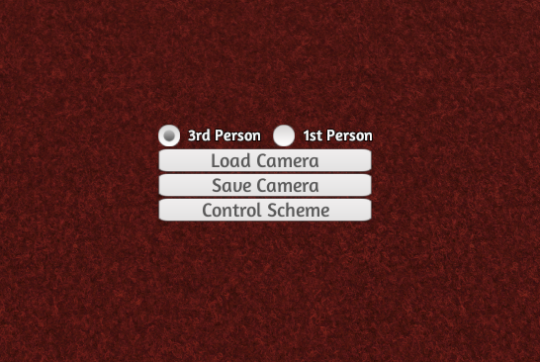 Saved Camera Views
You can now create saves and loads of various camera positions (up to 10).
Move your camera wherever you want, right click on a non-object and a new contextual menu pops up.
Click save camera and choose a slot.
To load a saved state, click load camera and choose a slot.
Camera states are globally saved.
You can also use hotkeys for camera states; save: 'CTRL' + 1-0 & load: 'ALT' + 1-0.
There's a lot more to this update, so check the full patch notes here!