We've added a couple features we know you'll love: Grouping and Notecards! Grouping works for objects that can be "stacked". Did you just win a game of poker with a lot of chips? Now you can highlight your chips, press 'G' and it will stack them all for you in their proper group. There are also notecards that you can spawn and write on to help you along in your games. Please note that keybinds have also been reset.
We have also been working diligently to create a better connection experience so everyone can enjoy Tabletop Simulator. This takes a lot of time because it's a major part of the game that needs to be rewritten, so please be patient while we continue to work on it.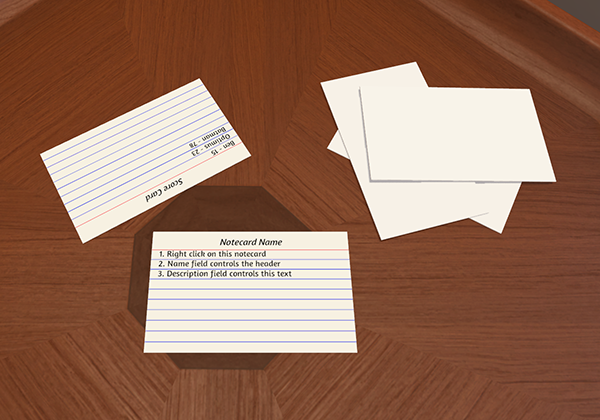 Notecard Added:
Notecards can be used to keep track of information.
Right click on the notecard and use the name and description field to add text to it.
BB code also works on the notecard.
Alt zoom does not currently work on the notecard, but this will be fixed in the future.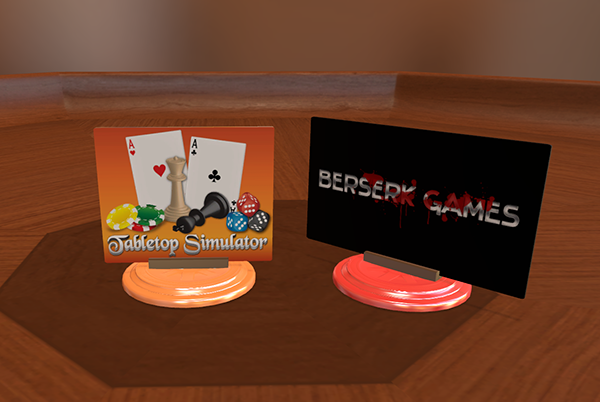 Custom Figurine Improvements:
The card on the custom figurine will now resize to match the aspect ratio of the supplied image.
Color tinting will now tint the base instead of the card.
These changes should help keep the custom figurines from stretching your images and offer more customization.
Group Command Added:
Grouping is an easy way to stack/combine a selection of objects.
Select multiple stackable objects (decks, chips, etc) then hit the 'G' key.
Grouping will combine all selected objects into the smallest number of stacks.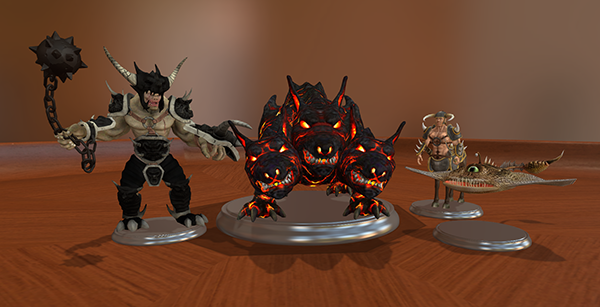 Stay up to date on development by following us on Twitter and Facebook!