We'd like to take this time to thank all our backers who believed in us more than 6 months ago! All keys for the last of the Kickstarter rewards have been sent out to our backers and the credits in game have been updated.
We have an awesome update this week as we recreated the server browser to match the UI, as well as overhauled it for ease of use. In addition, we now have our version of Fog of War (hidden areas) added to the game. This has been a requested feature for quite some time and we're glad to get it implemented for you al!
We created another new feature request thread on our sub-reddit (LINK) for future updates, so please be sure to post what feature you would like next and upvote your favorites (one feature request per post please
Major Features:
Hidden Areas/Fog of War
Kickstarter Pointer & Gold Tier Rewards
Server Browser Overhaul
Easy LAN Connecting
Improved Mod Loading
BB Code in Notepad
...and tons of other improvements and fixes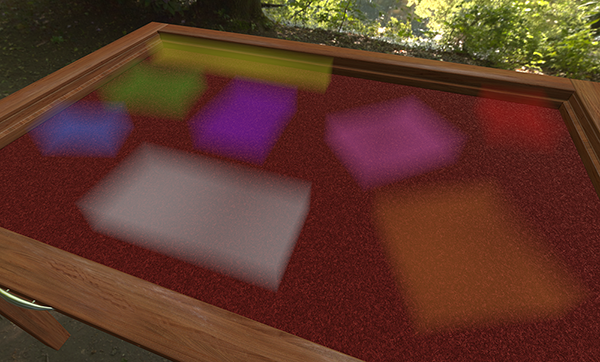 Hidden Area/Fog of War Added:
Hidden areas serve the purpose of being able to hide any object from other players.
Hold 'H' and 'left click' to drag out the box area with your mouse.
The color of the fog corresponds to who can see inside the area.
Right click on the fog to change its color, holding 'H' will make the fog be first choice.
The grey color functions as a hidden area that no one can see inside.
Board objects will not be hidden like other objects.
Fog areas will be saved into the game's state.
Hold 'H' then 'left click' on the fog box to delete it.
While holding 'H' a mini fog box will be at the end of your pointer let you know.
Hosts can disable clients from being able to create or edit Hidden Areas in the host options.
Kickstarter Rewards:
Robot pointer has been added for our Kickstarter pointer reward tier.
Gold material has been added for our Gold Member reward tier (Chess, Dice, and Dominoes).
Only the Host may change the material of an object to gold if they are Gold Member reward tier.
Kickstarter credits list is now working for all of our backers inside the game.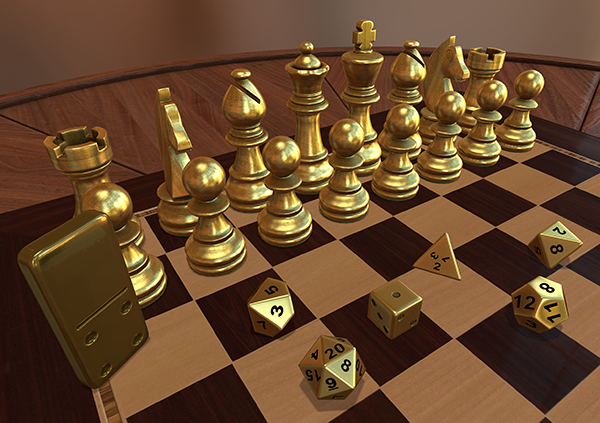 This is just a sampling of what's in store this week. Full update and patch notes can be found here. Keep up to date on our development by following us on Twitter and Facebook!