Happy October! We've got some exciting stuff for you this week, with the brand new (and much requested feature), deck searching! Thanks everyone for posting your feature suggestions, as well as upvoting for your favorites in our /r/tabletopsimulator thread. There's still more to come! Public games have also been improved with more options for the host.

Deck searching:
Right clicking on a deck then choosing search will create a wheel of cards in the order of the deck.
Search can be used to find a card, rearrange, remove, or add to a deck easily.
Moving your mouse to the left or right of the wheel will spin it, keeping 8 cards visible at a time.
If you want to search the deck privately, bring the deck into your hand before you start the search.
The red box shows the division between the top and bottom card.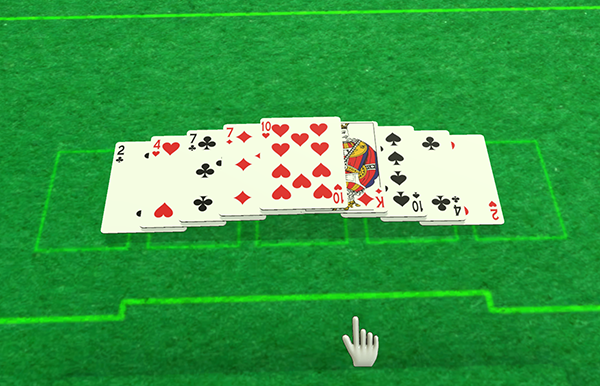 Host Improvements:
Host can now change the color of a player or move them to spectator.
Host can now disable color selection for players and manually assign colors.
Host can also disable players from editing the notepad.
Cleaned up 'Host Options' menu to make each option more clear.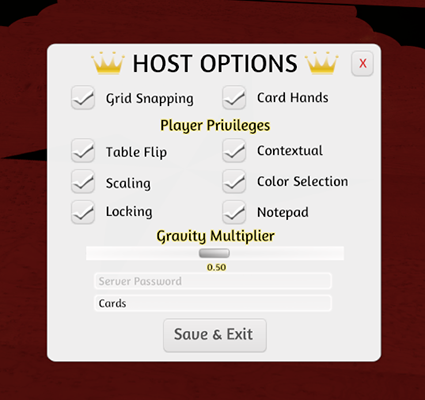 Camera Overhaul:
Holding 'ALT' no longer swaps between camera modes (use 'P' to toggle between).
Chat messages added when swapping between camera modes.
'WASD' now serves as the pan camera for both modes, instead of duplicating 'Right mouse Button'.
'Arrows keys' now rotates the camera just like 'Right mouse Button'.

There's a lot more in this update! The full patch notes can be found on our website or you can check out our Steam page as well.