Greetings spacefarers!
While the below list might seem small in comparison to our usual changelists, a lot of work has been done since the last update. Most changes unfortunately have no point in being mentioned since they're important for the upcoming campaign mode.
Highlights? Well... how about updated loot drop system, or full controller support, or perhaps the twin suns Castor and Pollux, more music tracks, artefacts, improved streaming... Feel free to take your pick :).
IMPORTANT!
Full controller support. This one is a bit tricky. We've made default profiles for all gamepads and joysticks we could get our hands on, but we need your help once again ladies and gentlemen.All the controllers we tested have different configurations, making our work much harder. Basically this is what I'd like to ask of you:If you try out a gamepad configuration, and you realize the default sucks big-time, let us know please. Moreover, if you're feeling especially generous, please configure your gamepad in the in-game options,and then send oliver@starpointgemini.com both your StarpointGemini2Configuration.cfg and log.txt, located in the game root directory. This will allow us to create a default profile for that specific device.
Also if you encounter some problems using your controller device, let us know. We'll tweak, update and fix 'em all. In general, we're looking forward to feedback regarding controllers :).
We plan to have at least one more update before final launch, but of course if necessary, we'll release quickfixes in the meantime. And it is possible we'll be iterating through smaller, focused updates over the next two weeks.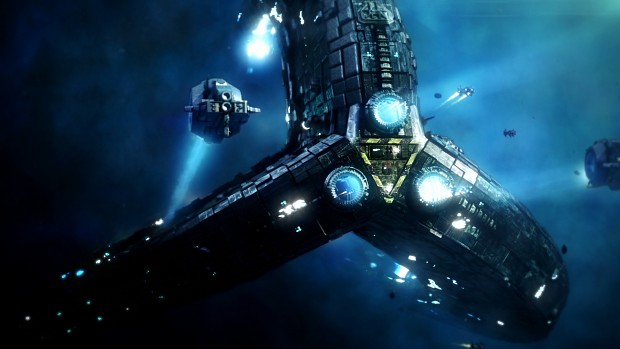 CHANGE LIST
FIXED: An issue where destroying ships that spawn a derelict, caused outlaw looters to appear, which in turn could create an endless stream of outlaw looters. Several more script checks implemented.
FIXED: Tzar carrier hangar parameters fixed and tweaked
FIXED: Heavy weapon blast radius now deals damage to the object that was actually hit
FIXED: Ice asteroids now use appropriate destruction visuals
FIXED: A script problem where in certain instances a for loop never activated.
FIXED: A crash related to Caridad station. Its parameters were all messed up
FIXED: A crash that occurred if capturing a grappled ship that was on the verge of breaking grappler hold (distance)
FIXED: A bug that resulted in player ship not being visible on loading game after dying
FIXED: A a bug related to the Capture freelance mission that resulted in game crash
FIXED: Ship sell price, when selling immediately on docking and when selling from the garage is now identical
UPDATED: Blueprint part drop rate
Based on feedback, drop rate of blueprints is increased in all instances
Blueprint parts can now be acquired by hacking structures
Blueprint parts can now be acquired by transporting onto structures
Blueprint parts can now be acquired by scanning anomalies
UPDATED: Loot drop system changed
Loot drop definition files completely changed to make it easier to balance
Loot drop now depends more on experience level and target type
UPDATED: Orpheus mine damage is generally reduced, but damage now depends on player level
UPDATED: Damage of the SETH deployable platform now depends on player level
UPDATED: Station will no longer call in a large security force to deal with you if you caused problems near it. The numbers are tweaked, largely based on player level.
UPDATED: If a station doesn't have any friendly ships nearby, security forces will no longer show up
UPDATED: Destroying bounties that are hostile towards you no longer yields negative reputation change
UPDATED: Reset general settings confirmation box text changed to display appropriate text.
UPDATED: Ship, structure and station shaders to improve material glow quality
UPDATED: Spire station now only offers lawful licenses
UPDATED: Tortuga Bay station now only offers outlaw licenses
UPDATED: Nebulas optimized some more. More specifically, when inside a nebula, other nebulas are not rendered
UPDATED: Mission objective text that appears next to a mission-related object, is no longer hard-coded, but is taken from misc.txt file
UPDATED: Numerous texts in the German and Russian localizations
UPDATED: Removed Evasion parameter from defense platform files (*.def)
UPDATED: Increased chance of triggering global events that are related to prices and trading to make the market more lively
UPDATED: NPC ships now come with a full complement of Troopers, making them harder to capture (further updates will bring other balancing)
ADDED: Big picture mode & full controller support
Simply plug in a gamepad or joystick and restart the game
You're offered a different control scheme which makes it possible to choose how you want to control the various game panels
Using controllers is possible in both control schemes
Further tweaks, improvements and manufacturer presets will be done based on feedback
ADDED: Artefacts
Artefacts can now be collected from special structures scattered around Gemini
Collecting all artefacts yields a special reward
ADDED: Another optimization pass focused mostly on sector-to-sector streaming
Model streaming implemented
Audio streaming implemented
Script files compressed
ADDED: Twin suns now shine over Gemini from its center (will be further graphically improved)
ADDED: Confirm resolution change panel can now be closed and resolution change can be cancelled
ADDED: A new type of encounter into the game world, generated randomly, but with certain conditions
ADDED: Scanning anomalies can now cause a revenant to drop out of rift space (can be either friendly or hostile)
ADDED: Info panels for stations, structures, planets, derelicts and anomalies
ADDED: Leviathan is now placed into the game world
---
If you're looking to get more info, check out our official Facebook page and our Twitter channel!
To find out more on how to go about modding Starpoint Gemini 2 even in its current beta stage, visit the Modding website!
If you're looking for Starpoint Gemini 2 Steam store page, look no further ;).
Thank you for reading and safe travels captain!