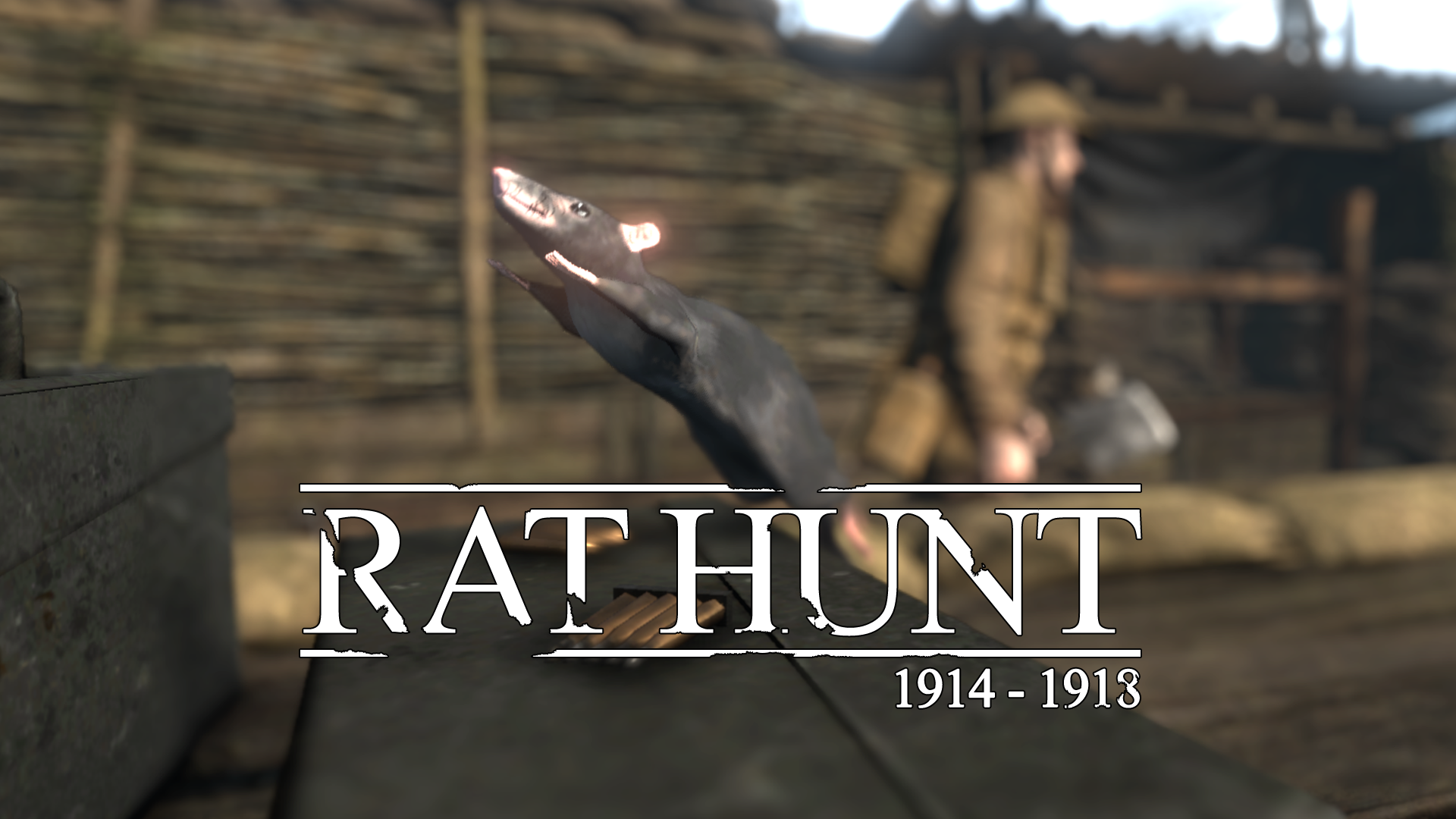 Today we reveal the next step in the Verdun experience - with all the focus on the Entente and Central Powers, we've overlooked a vital faction in the trenches – the rats. No more! With the working title 'Unleash the Vermin', we are working on several new squads with a range of loadouts and abilities. From the black rats (motto: 'We eat anything') and their food sense passive ability to the brown rats ('Bigger is better') with their multiple squad roles capable of burrowing, there will be a range of options available to rat players.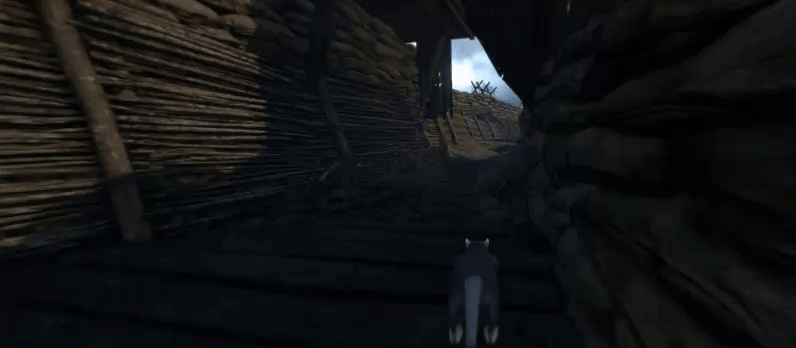 To whet your appetite, here's a gif showing a brown rat 'pack leader' scouting a route while the human players are distracted during an attack. This loadout of the pack leader can't burrow (note the relatively clean tail and paws), but instead leaves a trail boosting the speed of fellow squad members. Obviously this is a WIP shot so none of the UI is in place yet.
Possible future additions include different species (such as the wooly rat - though never recorded as present in the trenches, who can know for sure? Best to include them just in case) or a new game mode featuring only rats as they compete for food and mates. Naturally, once added this would become the new default game mode, replacing frontlines.
If you have your own ideas about future rat squads, you can share them already! We're sure there are some great unique loadout possibilities for the Sumatran bamboo rat or the giant cloud rats, for instance. Until next time!