Hello survivors!
Are there any people who follow the frequency ?
First, we apologize, for the little news that the team shared his last days.
Indeed I and my collaborators, took part in our professional life.
And yes finished the holidays, and for others it is the departure.
---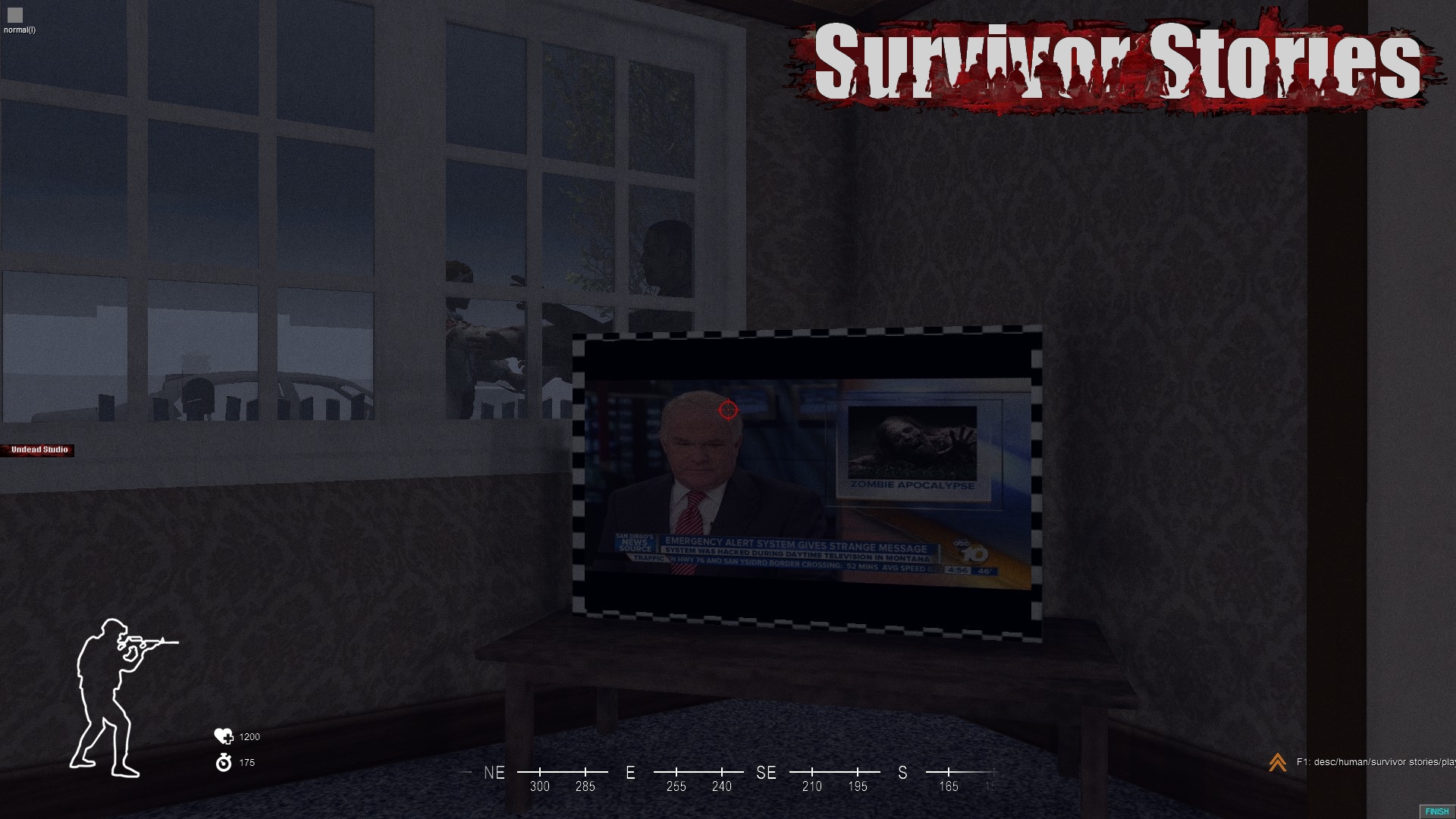 No good news to the news ...
---
Do not demoralize yourself!
Here's some good news:
Here is Yuri Nickson your player "man" in the games.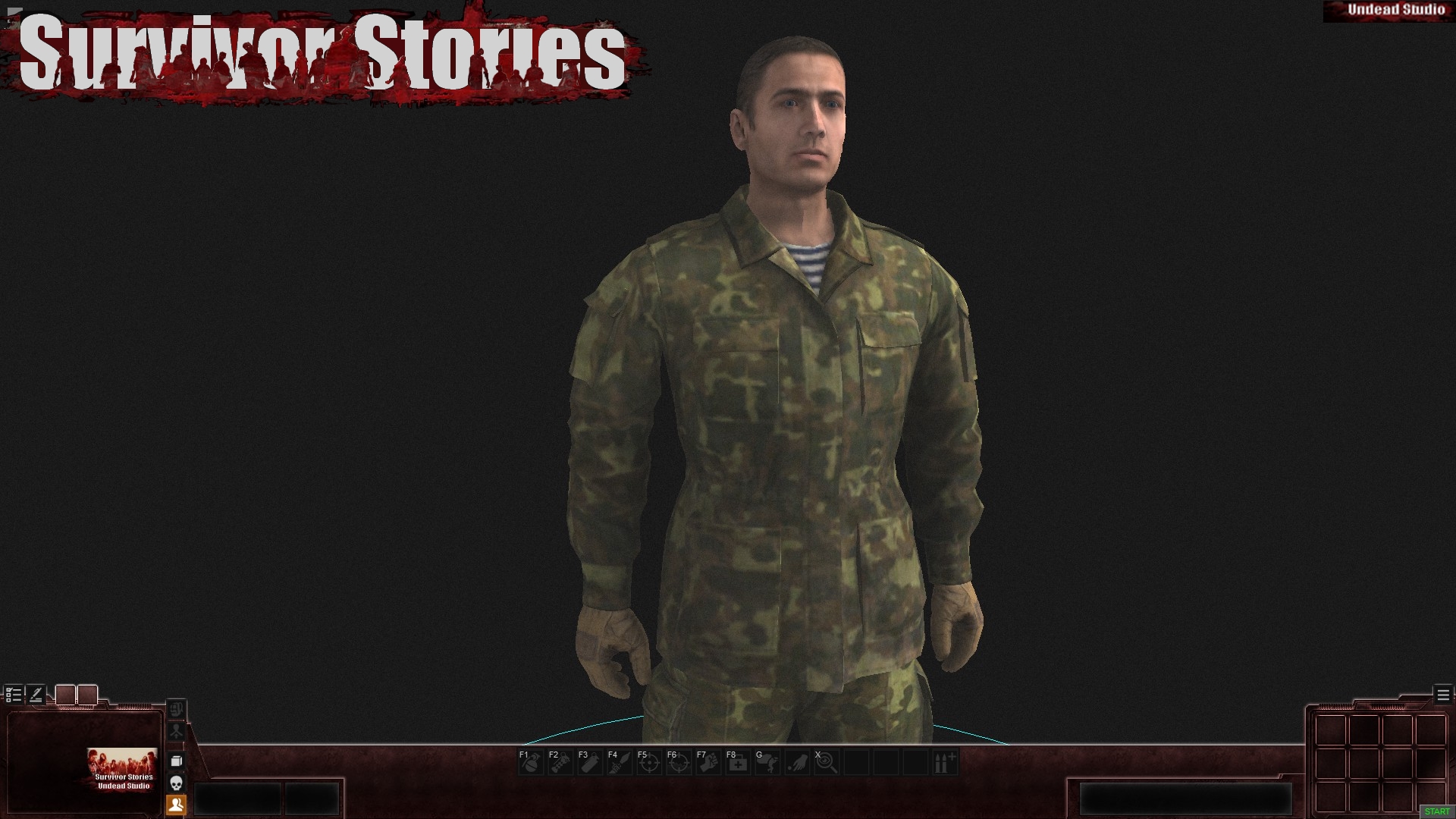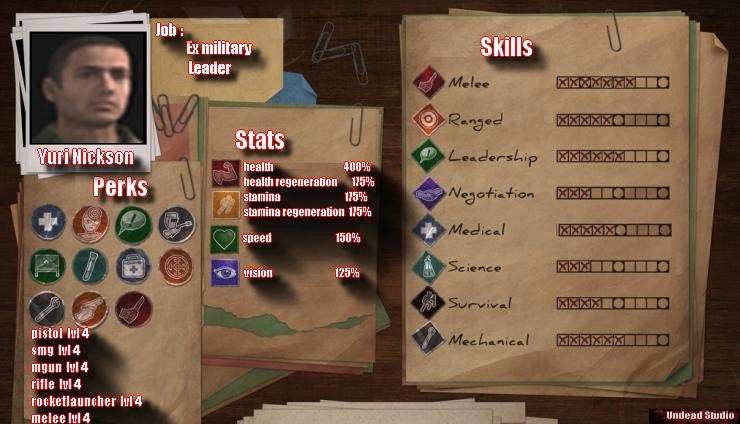 Name: NICKSON
First Name: YURI
Born: 15.05.90 (27 years old) in Murmansk (RUSSIA).
Past:
Diploma of the Military Academy of Officers at the age of 20
Young lieutenant of the Russian special forces, Yuri despite are young aged and a fighter andurcie.
Today on leave, Yuri is staying in the United States
---
Adding:
- 45 new cars and truck:(taxi,police,van,4x4,truck,etc..).
- 6 new zombies.
- 10 new backpack.
- 1 new survivor (player male)
- 1 new survivor (player female)
- New soundtrack
- Correction :
Zombie >> Visor ("Sensory" decreased to 50 meters)
---
I will close on one thing, to respond to your comments.
Here is a backpack model :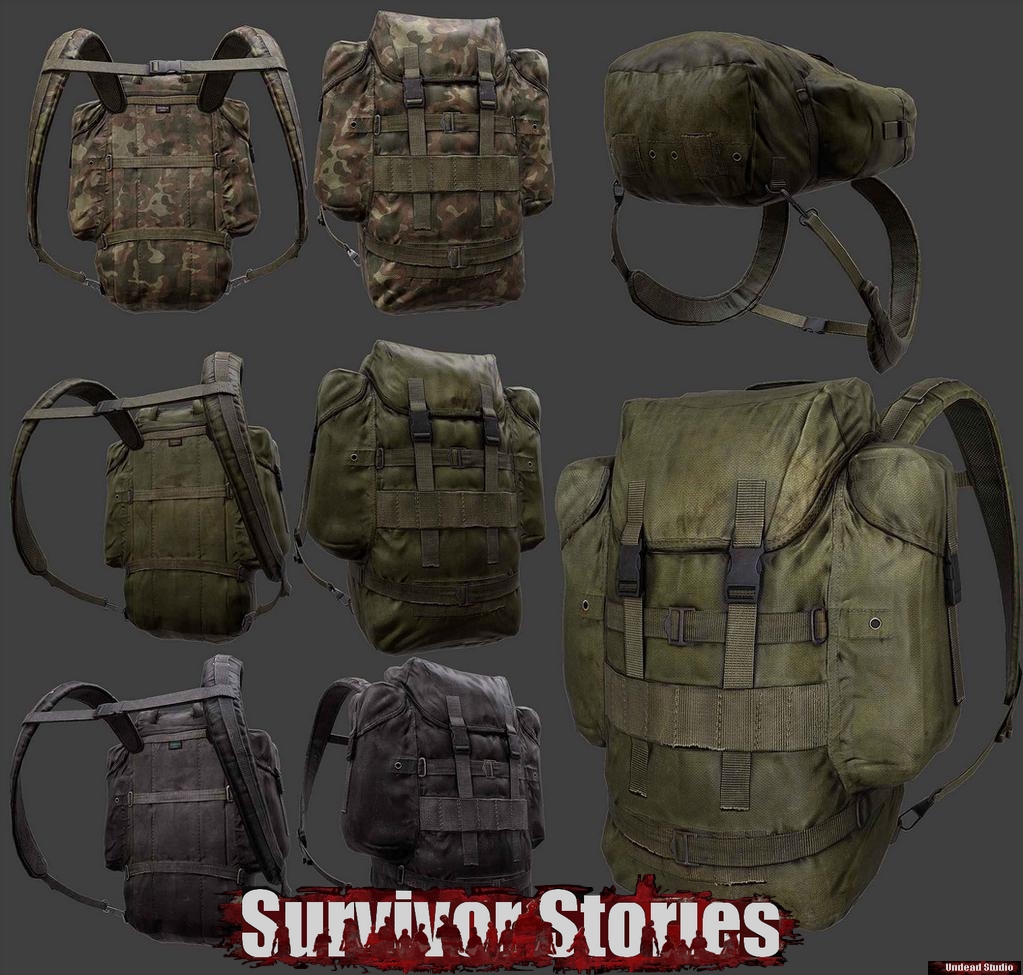 ---
Thank you for your support,
Made to share.
The team "Undead Studio"