I've been a bit busy elsewhere lately, but I'm still working on Stunt Car in the background, the dash and the steering wheel being the main area of my contentration.
As I've said before, I'm no artist, and texture mapping is a skill I just don't really have, but here's a shot of my new steering wheel..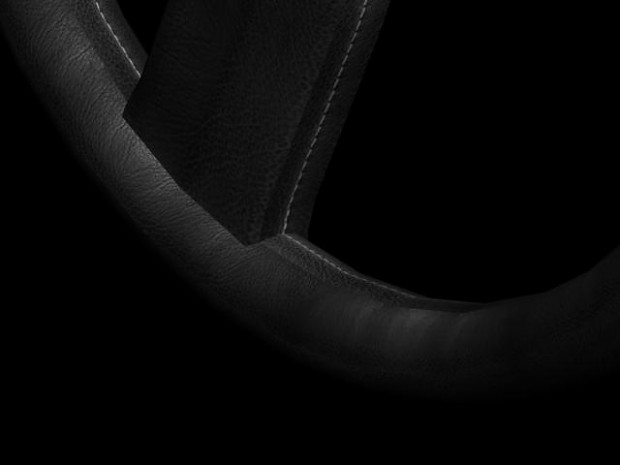 Well, part of it, I spent ages lining up the stitching so that it sits on the inside of the shape, I'm really pleased with the "used wheel" thing I've got going on.. Just a shame the player probably will never see the steering wheel due to the camera angle..
That folks, is the amount of detail I'm going to nowadays.... Even if you can't see it, *I* know it's there, (and now you do too)
Anyway, hopefully, there'll be some sort of update next week...