Finally found the time to implement a pixel shader for textures which is a first step to integrate damage effects for the ships. In the ship selection pictured below I've used it to overlay the ships with different shades of black.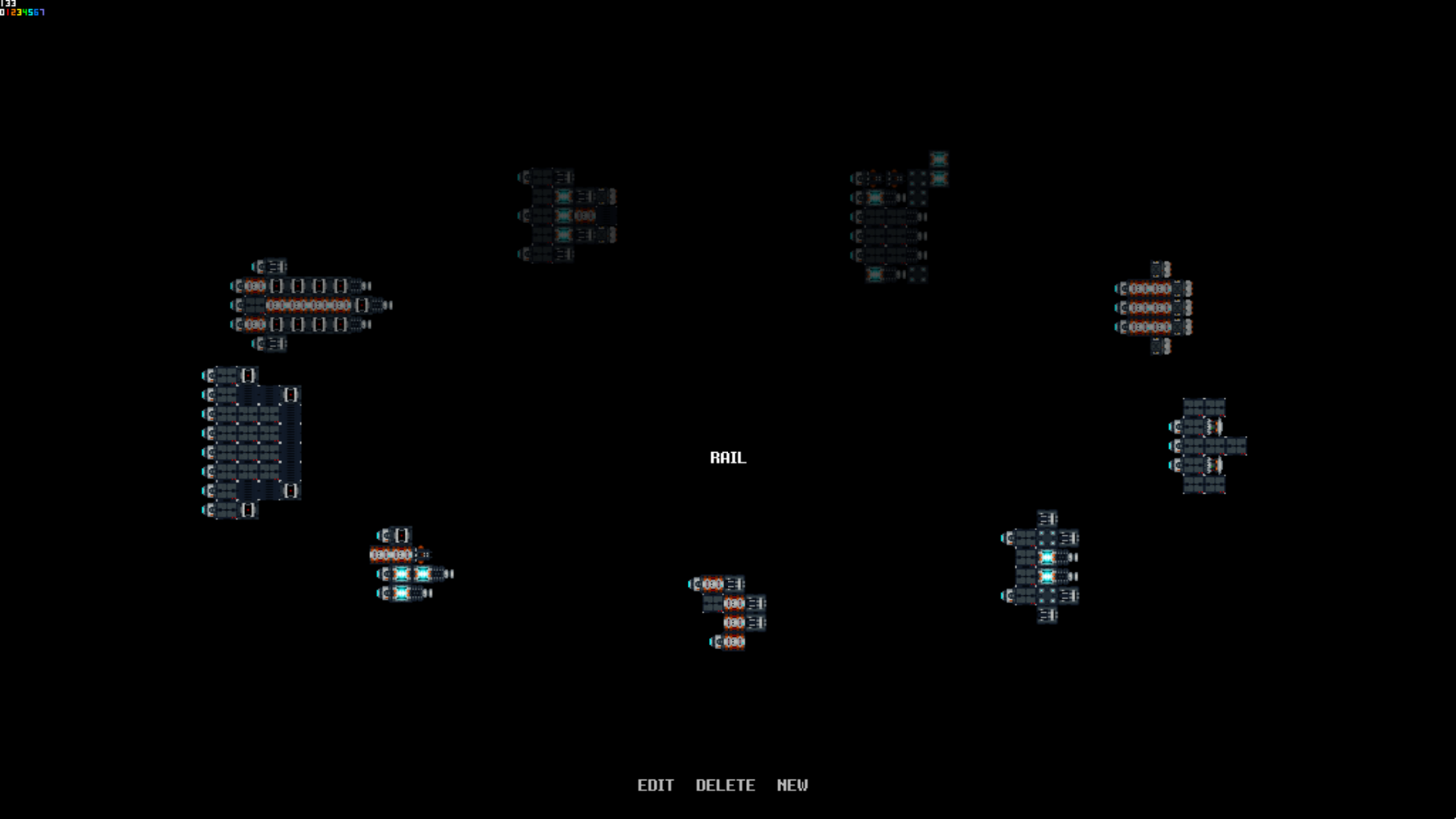 The new ship builder is almost complete, I removed the uncessary sliding windows and extended all modules at once. I will probably introduce a scrolling module list to accommodate for future modules which won't fit onto the screen. Additionally I made building ships easier, as the mouse is now fully implemented one can simply add the selected modules on the marked spaces and remove existing ones by simply clicking.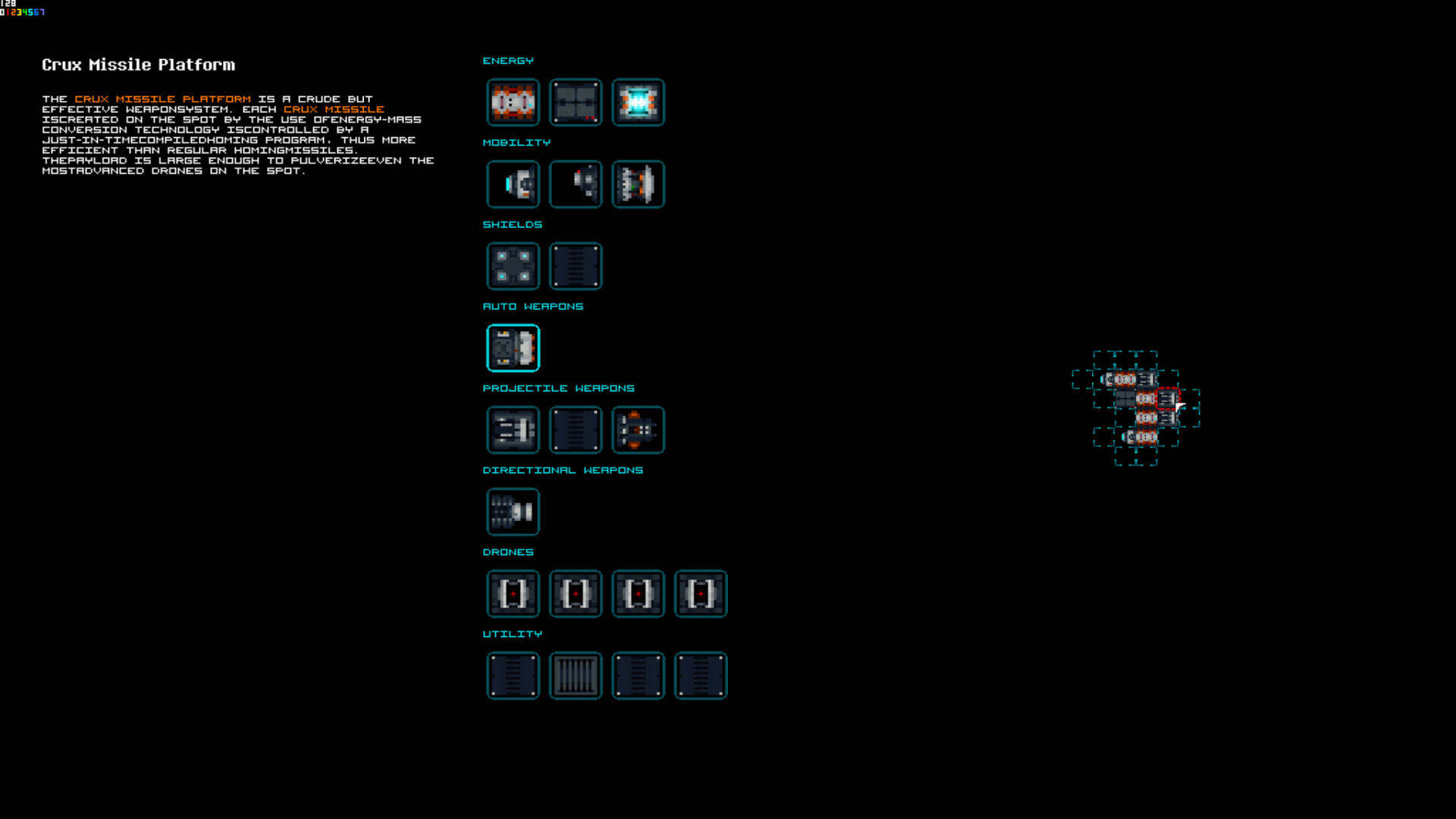 The next step is adding a grouping system in the ship builder and the stats from the previous version.
Once this is done I can finally go back to pure gameplay programming!