Quick Progress Update: 17th February
Just a quick update to show some off the progress being made with one of the new ports in-game. Additional Images have been added to our gallery.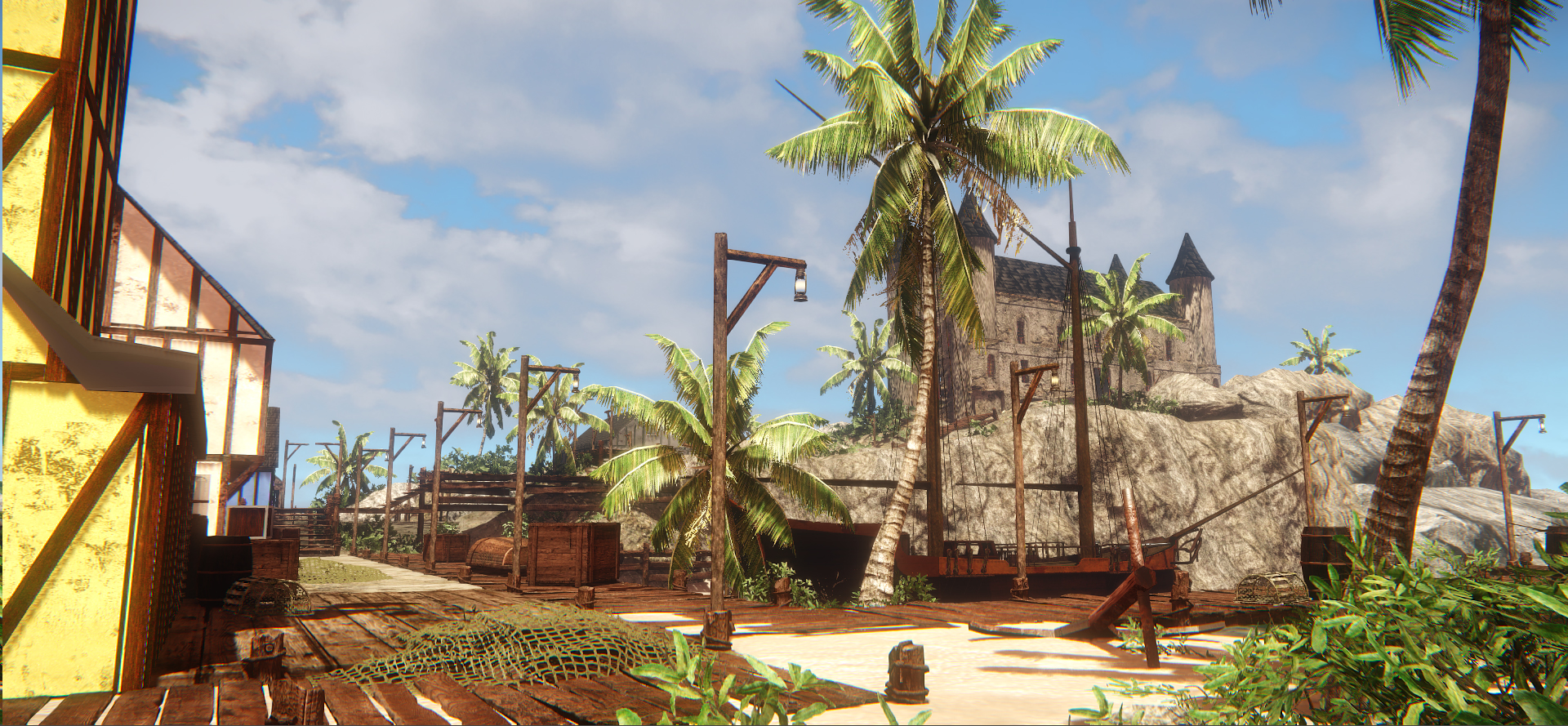 Ports
Ports in Tempest represent relatively safe places for players to stop and recover from their travels. Players docked at a port will have a variety of ways to spend the treasure they find in the world. They will be able to buy food to recover health, along with weapons such as pistols and swords from their respective stores. Players will also be able to buy information about potential treasure locations. Less expensive information is less reliable though! The prototype for this information purchase mechanic is complete, but needs prettying up slightly before we show it off.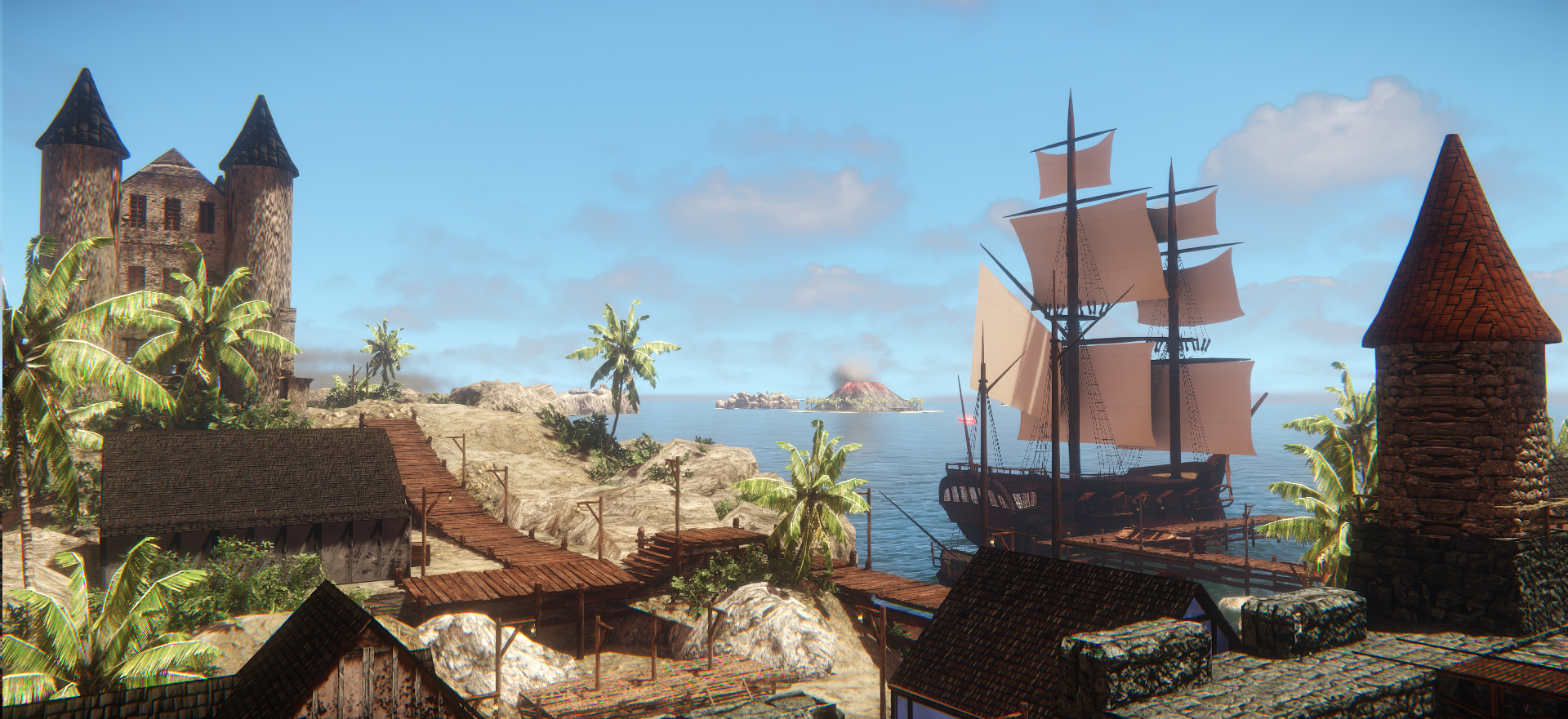 Feedback Welcome!
If you'd like to let us know what you think, just leave us a comment or send us a message. In addition, we are also looking for more programmers, if you have experience with Cryengine, LUA, C++, or all three and would like to join us, let us know via email or private message.Until next timeJackson