It's finally time to start real racing competitions with a new multiplayer. Multiplayer rounds (MR) are at core of the new game mode and you can join the action after each race.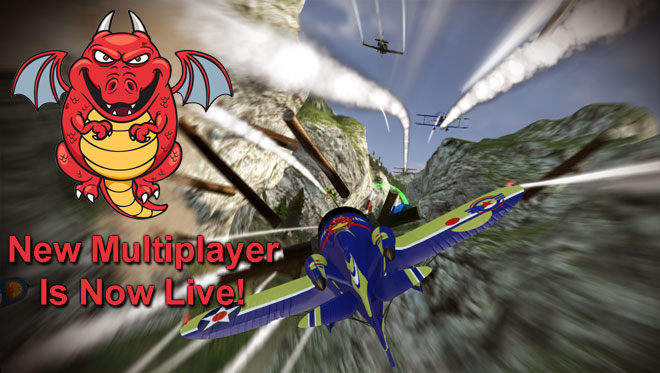 Multiplayer also brings players into the same world so collisions & crashing matter.
Collect floating items Moccies first or they are gone and avoid hitting others.
Players can vote on the track to be played next. List of tracks includes official license tracks and many user tracks as well.
Some exclusive ingame drops are waiting for players who join the multiplayer.
So join the live competitions! (www.altitude0.com)
Other fixes and improvements:
ingame position is now updated immediately during the race.
ingame icons get bigger as planes get closer.
times are displayed with millisecond precision (3 digits), just to be fair.
championship points were adjusted to improve racing experience.
multiplayer got new chat (default is keyboard button 'T').
multiplayer round rankings added.
multiplayer watch mode.
buttons to see rankings added to track picking and championship page.
garage statistics updated.
saved replays now also save correct weather conditions.
bug fix: user track replay by creator not included in rankings.
bug fix: track editor in non-Steam version had starting problems.