I'm not much of an artist, but I don't let that get to me :). Since my last post I've slaving in Photoshop to produce some sort of art that I can be happy (at least for the web release).
And There It Is: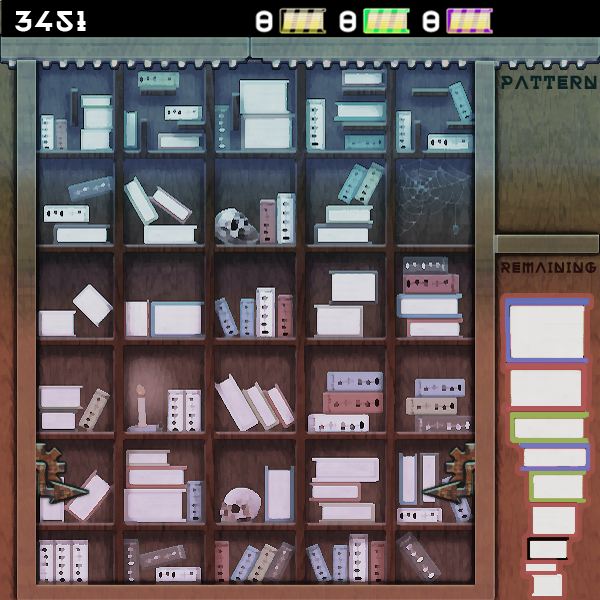 On the top you have the score and the magic book counters (more on those in later posts). On the right you have the next pattern view and the remaining books, which I covered here. I'm pretty happy with the art so far, especially when I look back at where it started from:

Anyway, the gears move, up when you stack a bunch of books that have he desired pattern, like this:

When the gears reach the top, they turn and open the gates - and thus you win! The books are dropped from behind the gates. (Basically they fall from heaven, where you are supposed to be headed. Yes they are bad baad books).

That's it from me for now. Pretty soon I'll show you guys a playable build of the game!!