I'm going to try to get a weekly news feed going where I post some relevant information about what has been added in the last week.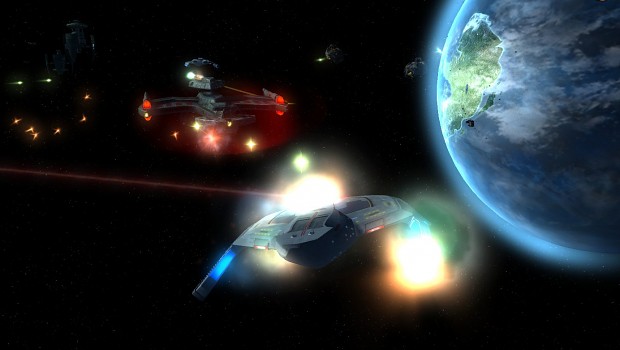 Right now the biggest update is the added cloaking device to the klingon B'rell class bird of prey.
Other additions are a bunch of klingon stations like the trading port and the Comm Array.
I'm also going to say that the first release will have 3 FULLY working factions as i mentioned before but what is new is like in rebellion each will have 2 subfactions, this will be done in the style of the Fleet-Ops mod for Star Trek Armada 2.
Each player can pick between 2 Generals or Admirals which suits their tactic and gameplay style more.
For example, the Klingons may get the House of Martok as one faction a faction which prefers the Federation as an ally and goes for honast research, the House of Duras may be more inclined to Dirty fighting like bio weapons and sneaking around with the Romulans.
This will affect gameplay allot more than it did in SOASE Rebellion with new weapons and ships and alliegance to other factions
I'd also like to announce the playable factions that will be added after the first launch, the first being the Cardassians followed closely by the Dominion alliance. The Dominion alliance will consist of the Dominion and breen.
The Borg will be added some time after. I have big plans for the borg that will make them a very diferent faction than the rest, with the ability to assimilate ships (has been tested and works) and other strange technologies.
Thats it for now!
- Max