Status Report
Has it been a month already? That's rather sad. I missed that month. Anyways, I'm sorry we didn't update before this. Which is odd (the long intermission between updates, that is); after all, many update-worthy things happened in this last month, none of which were released. Also, I'm writing this after Midnight, which is also odd. So, I might ramble. A bit. Just a little bit. Because I'm really tired.
New Animations
Since our last update, we've made a few new animations. To be honest, I debated about... oh... twenty seconds before posting them here. Its midnight, after all. So, beholden!
These are, as you've undoubtedly just seen, some 'Wounded Trooper' animations. There's some ambiguity as to how these guys will be featured. If you've ever played Halo: Combat Evolved, they're like those random wounded guys in the first level. Don't do or say much, but they're a nice touch. I'm debating looking into finding a way to 'revive' them. 'Could be useful. Then again, the first guy died, and the second doesn't look to good. But hey! This is the future, we've got like ten billion dollars worth of med-kits. Hi-tech med-kits at that. We ought to be able to patch these chaps up!
New Skins
Here's a couple of new skins that didn't get put in the top-ticker do-dad. First guy's a Commando that will be featured in the Campaign. Name of Magnum.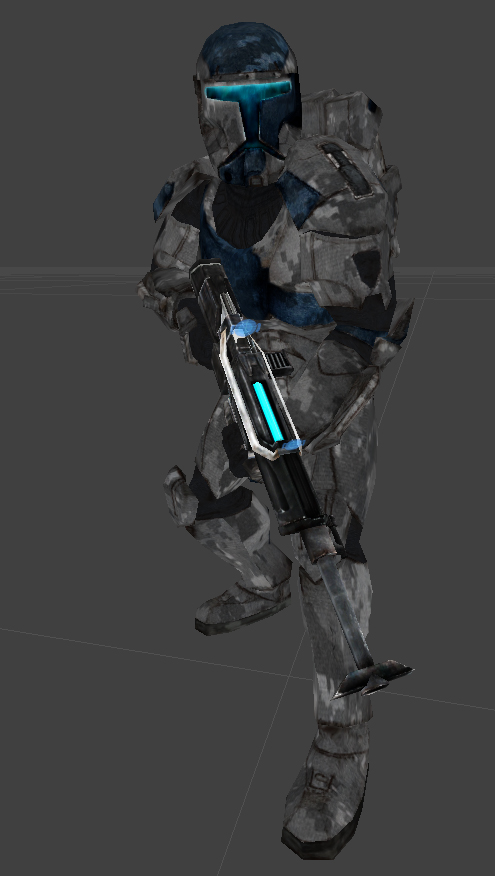 This next guy is the re-worked Jabiimi Grenadier. Based off of a VolksGrenadier/RAF Pilot combo. Name of... Pete.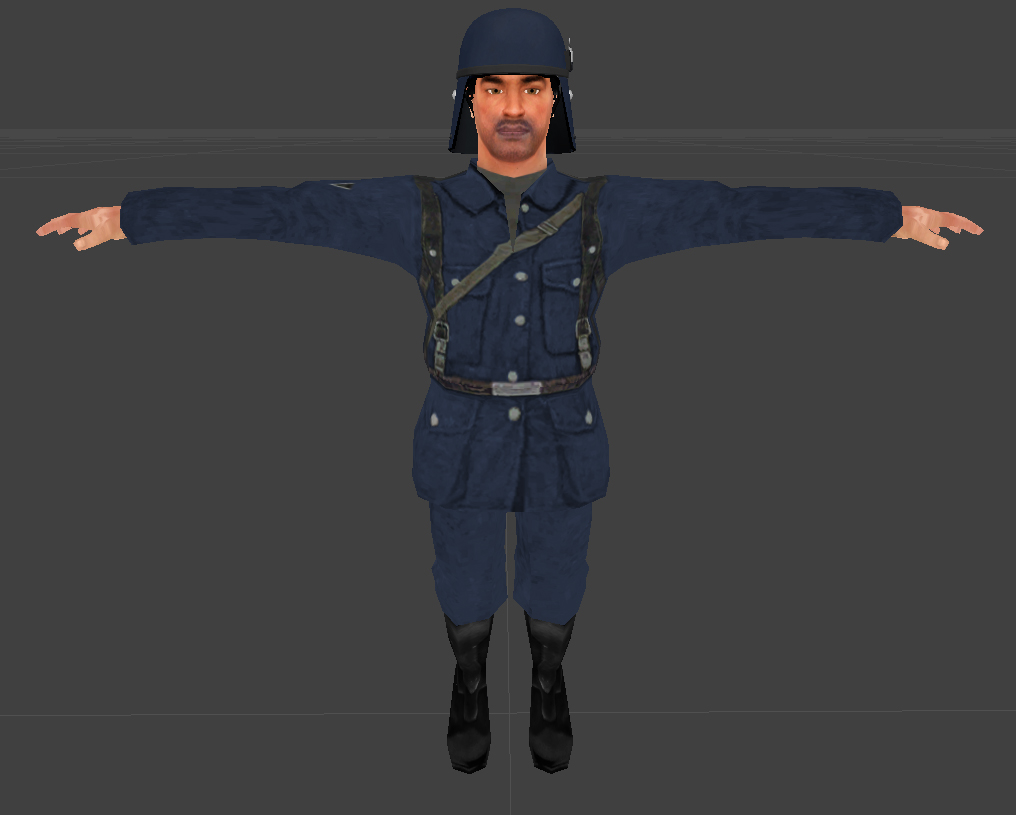 Click me! (Also has muddy variant)
I'm afraid that's it for today. We should have some screen-shots of the Maps soon. Maybe a week. Hopefully-probably-maybe. Fingers crossed. ;)
-Ulmont