Levelling system
The game now holds a levelling system. If you kill a mob you will get experience points. With these experience points you will level up. Leveling up will improve your health as well as unlock stat points. With these stat points you can unlock the turrets and get an armor boost. Further options for the stat points will be developed later on. It is also mandatory to be level 4 before you can play the new level.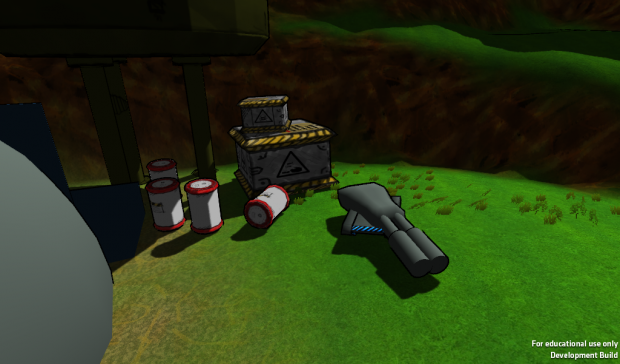 Stat points
For each level you gain, you will get a new stat point you can spend. So far there are 3 stats you can put a stat point in: Armor boost, Allow to build Dual Cannons, Allow to build Tesla Cannons. In there future there will be complete talent trees available for each class.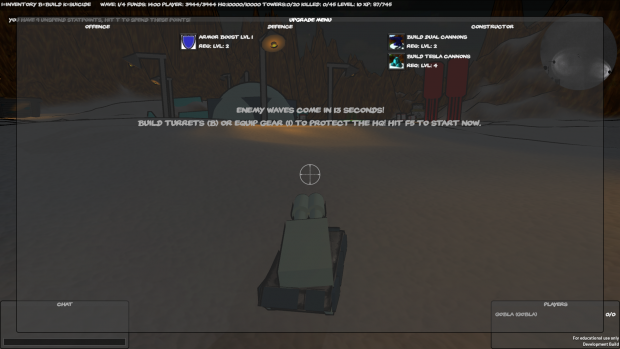 Mobs
The mobs are mad that you keep killing them. So mobs now also have levels along with the health boost that comes with it. Mobs now also can equip armor and better weapons (which also can be stronger depending on their level) because they thought it was unfair that only you could equip armor and better weapons. Mobs also drop gear now within the range of their own level.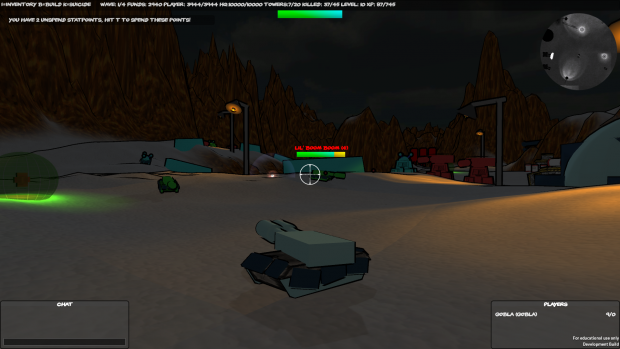 Gear
Gear now has different kinds of levels and level requirements. So a level 4 armor can now be equiped when you are at least level 4. However this level 4 armor will hold better stats than the same level 1 armor.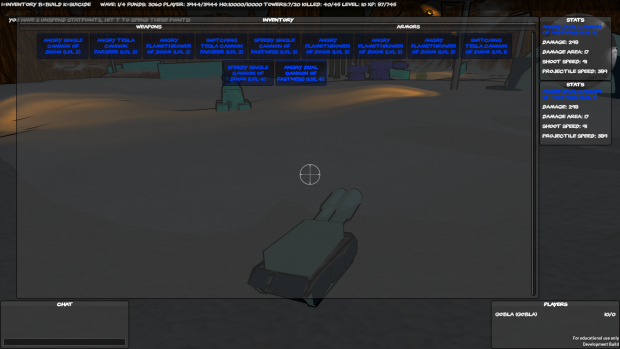 New map: Frozen peaks
Frozen peaks is the name for the new COOP map. This map is set in the snow covered mountain tops. This map has dangerous cliffs you can fall off and multiple access points from where mobs can enter. There are also a lot more mobs that you will encounter in this level. Mob levels here range from 4 to 6.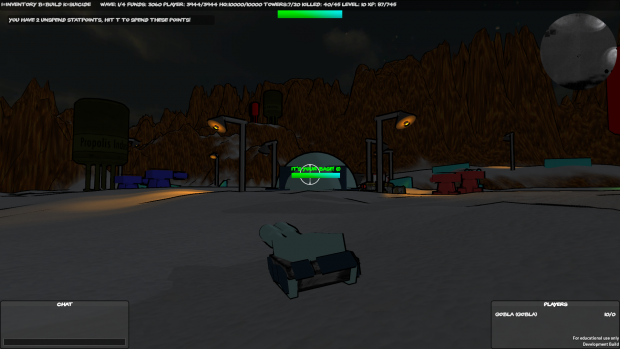 Music
There is new music in the game. The music differs from the building, battle and boss phase. More music will follow soon for each level.
Bugfixes
There are so many bugfixes that I've lost track of what bugs have been fixed. However the whole game should be much more stable.
Wiki
I am planning on creating a wiki that can be filled in by you! I won't fill this wiki myself because I would like to see the interpretation of you of the game mechanics. This way I can adapt the game mechanics to better liking. If you want to participate in filling the wiki, please let me know so I can set up an account for you. I will only moderate the wiki so no spam / profanity / etc comes on the wiki.