This update hold the option to register yourself on the website. The registration can be found here: Minitankbattles.com. There are some differences for registered players and non-registered players. The most important ones are:
Your inventory is stored. The storing of your inventory allows you to use weapons and armor you find in one round into another round. This can give you an early advantage.
You will only play with other registered players. This way non-registered players will not take away that rare blue item right in front of your tank.
Your account will hold information about your played rounds. This information will later on become the base of the leaderboard.
Weapons you find now can help you in the PVP gameplay later on.
Players that register now may have some future benefits. How that is going to be is yet to be determined.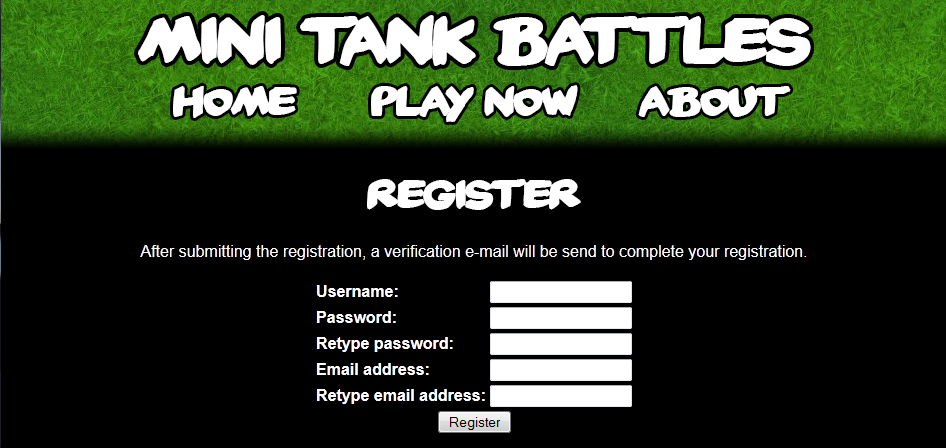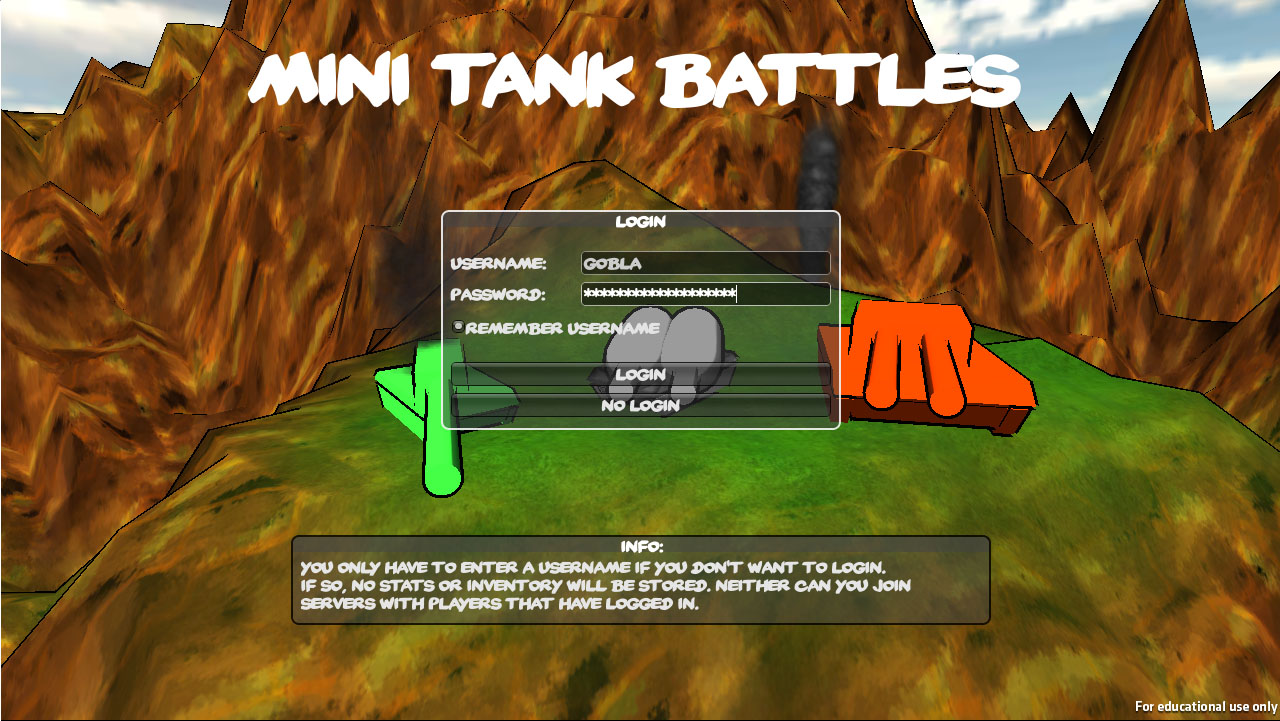 So what has been done, and what hasn't been done regarding registration:
What has been done:
You can register yourself for free on Minitankbattles.com .
After you validated yourself you can login ingame with your username and password.
Once logged in, you only play with logged in players. However loggin in is still not mandatory.
Ingame you can access your inventory with all your items in it that you have found earlier.
Items you find ingame will be added to your inventory.
What hasn't been done:
The menu that allows you to view and discard your inventory items while not ingame is not yet completed.
"Forgot Password" feature is not yet available on the website.
There are a lot of other updates, but these I consider the most important for now:
Smoke effects now properly disappear when you are dead.
Other players and enemies do no longer collide with you if you are dead.
You can now look around if you are dead.
Rewritten the server connection system.
Server messages like: "Player X has died." will now be shown in the chat.
Added a remember username feature in the main screen.
Item drop chance has been slightly upped. Drop chance is now 12.5%.
Tesla cannons now have a shock animation if you don't have an enemy nearby.
Tesla cannons no longer keep shooting if you hold your mouse down while you died.
Tesla cannon lights no longer keep active if you don' shoot anymore.
Fire from flamethrowers are now rendered in worldspace. This means a more realistic fire behavior.
Mobs are stronger now.
Enemy movement speeds have somewhat been adjusted to match the type of weapon.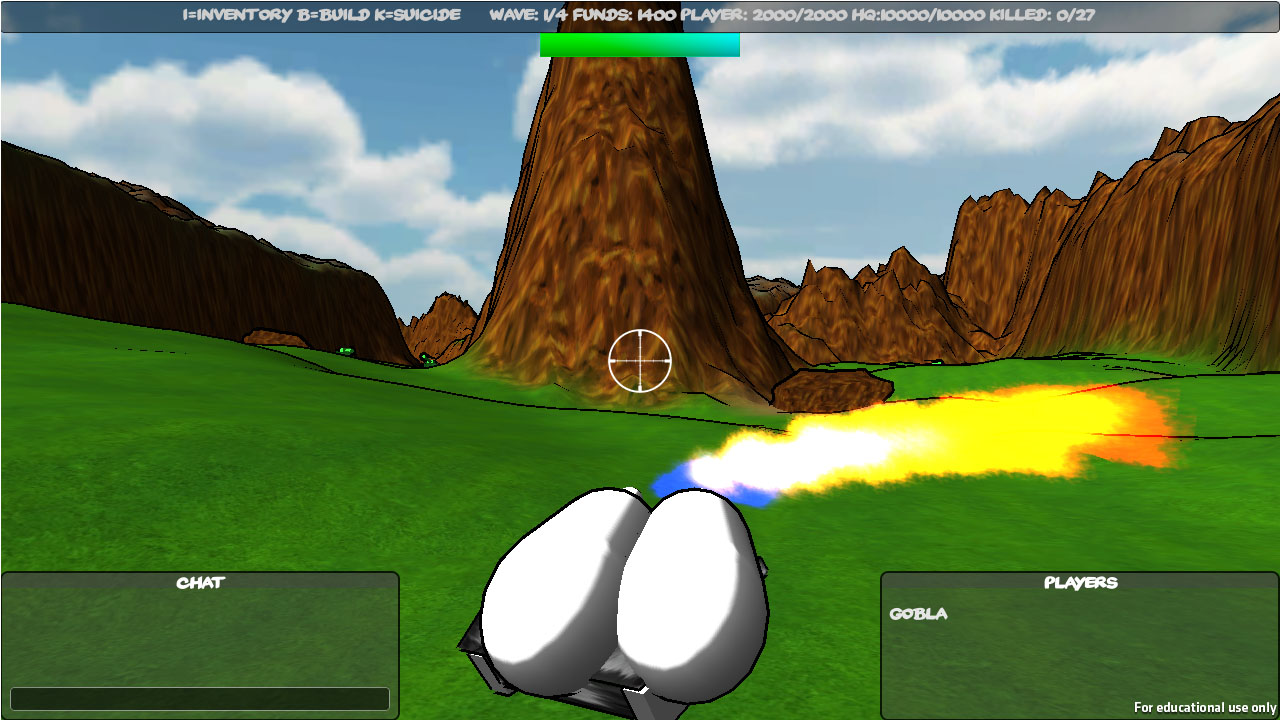 Some known bugs:
Some enemies like to cluster around the place you died.
Enemy flamethrowers sometimes don't stop shooting once they started.
Enemies still ignore towers when navigating.
If you have any trouble with the registration, feel free to leave a message.
Game on!