Mordor's New Nazgul System
How does this work? Well... You start with a few Nazgul. We have made 9 of them, but not all will be for mordor. The Nine are: Morgomir, Dwar, Ji Indur, Akhorahil, Hoarmurath, Adunaphel, the Witch King, Khamul(MotE), Uvatha (MotE).
Your Nazgul starts off on a Horse, but like in the movies, all of the Nazgul lose the horses, so we made it that after your Nazgul dies he loses his horse. He can be revived on foot. Later on in the game when you have purchased the Iron Crown spell from the spellbook, and your Nazgul dies again, your Nazgul will have the ability to mount a fellbeast! The witch king works exactly the same as the Nazgul, except first he looks like a nazgul, after the Iron Crown power has been purchased and he dies he will be revived as the Witch King with armor and all. The Witch king is stronger after you buy the Iron Crown power.
Val's Elves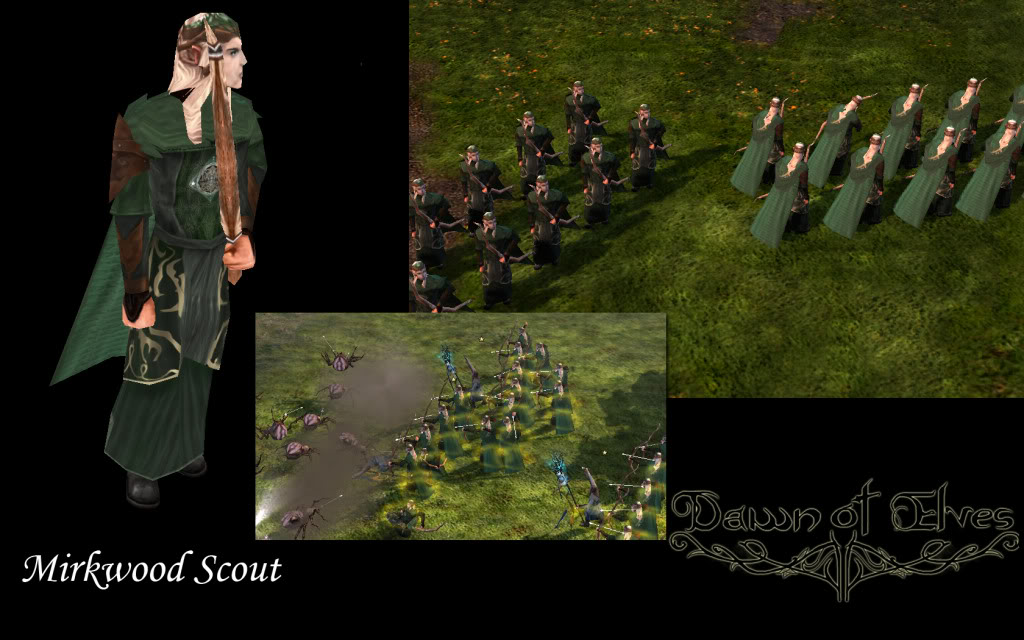 For more elves just go to our forums!
Forums.revora.net
Mordor Gameplay Movie



at the start you see the Call of the Horde ability and at 7:20 minutes the Iron Crown spell gets cast...