August 19th 2017 Update: Force Feedback, New Vehicle Physics, Optimizations and Bug fixes.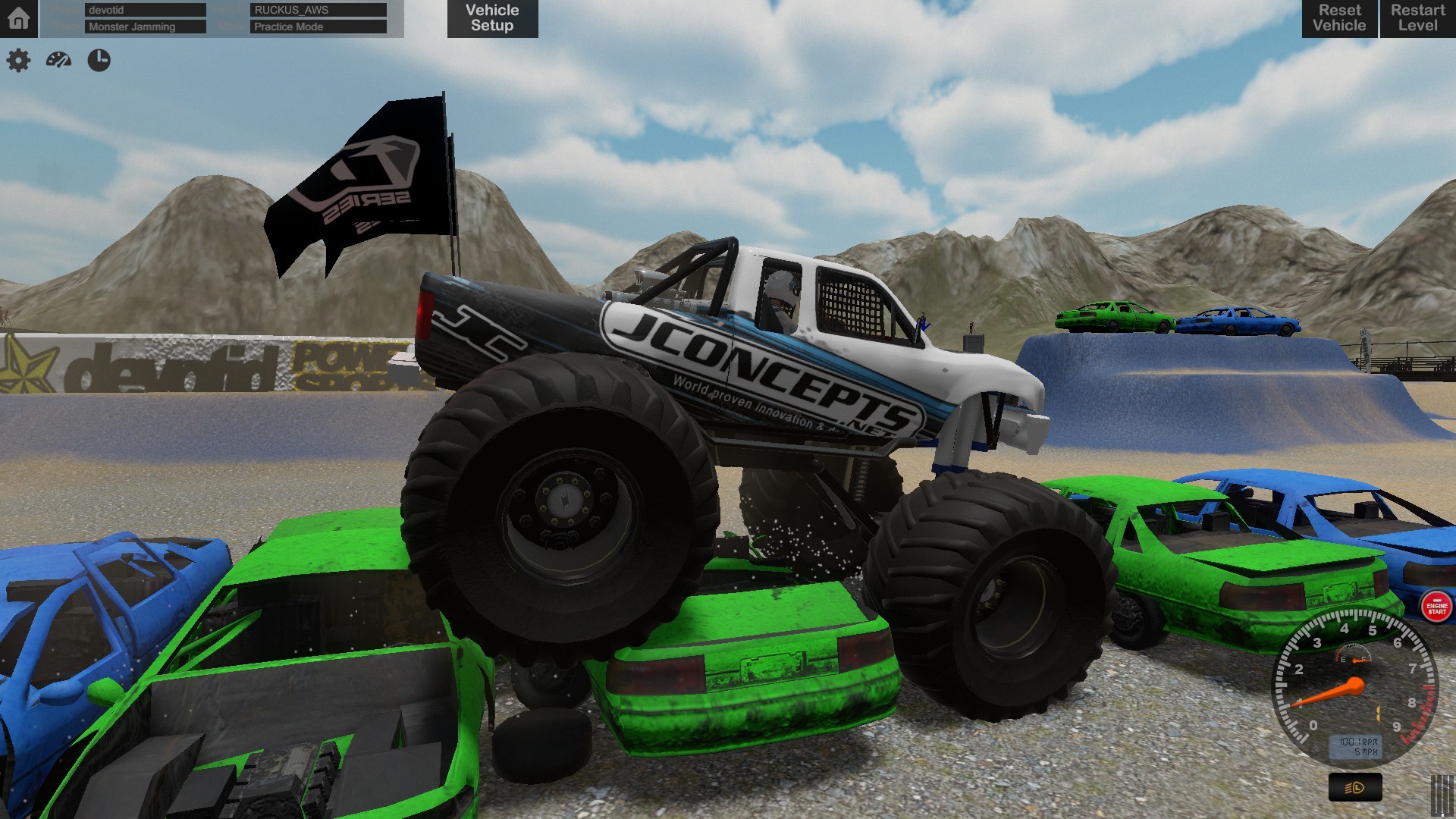 Small update patch. Force Feedback fixes, some bug fixes and behind the scenes optimizations. I have been reading all the feedback and trying to make the user experience better. I am also working on some different default tracks. I have been testing some larger open world maps to do some exploring and longer distance drives. More news on that later.

As always THANK YOU for the support of D Series Off Road and happy off roading!
If you are new to D Series please check it here while on Sale:
devotid
----------------------------------------------------
August 19th, 2017 Update:

- I updated the Force Feedback and "Steering Rack" damping on all vehicles. Vehicles now have better response to jumping, landing and driving over larger bumps at speed. I also added about 1-2 % damping to simulate a little drag on the vehicles steering system.

- Updated the Logitech controller "Maps" for more supported controllers and bug fixing for all Force Feedback controllers. If you are still having problems make sure to check out this thread for Logitech Controllers. It has helped a few users who were having problems with some logitech controllers.
Steamcommunity.com

- Updated all of the "Center Of Gravity" controllers for all vehicles. (Unity 5 introduced a new way of setting Inertia tensors and Center of Mass and I did not realize it.) Vehicles now pitch and roll a bit better. The weight transfer is also a little more "noticeable" in the force feedback.

- Fixed bugs on the crushable cars. (Taxi and Junk Cars on Monster Jam) Monster Jam default track is also updated.

- Optimized the track marshals and made them take less CPU power resulting in better frame rates with more than 5 visable track marshals.

- Changed some lighting elements in the main player scene to increase frame rates on older machines.