A new update has recently been added to Aerial Destruction which fix some flaws in the gameplay and optimise the graphics to improve the framerate during combats against the mutants.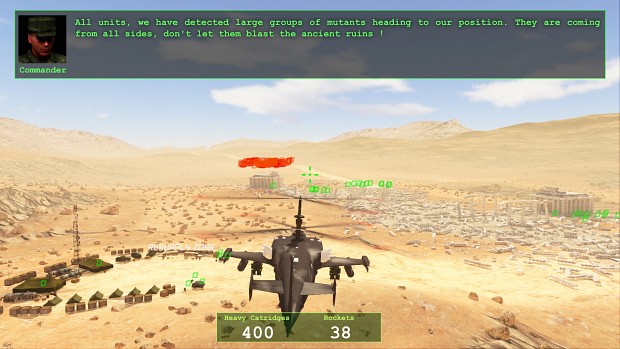 To optimise the game, work has been done especially toward the units moving on the ground, by creating better level of details (LODs) for them. This has greatly reduced the amount of polygons rendered when fighting the large groups of mutants present in many missions.
Along the improved LODs, there has also been some work done on the code of the artificial intelligence to reduce the use of CPU when the mutants are searching for targets and are moving around the map.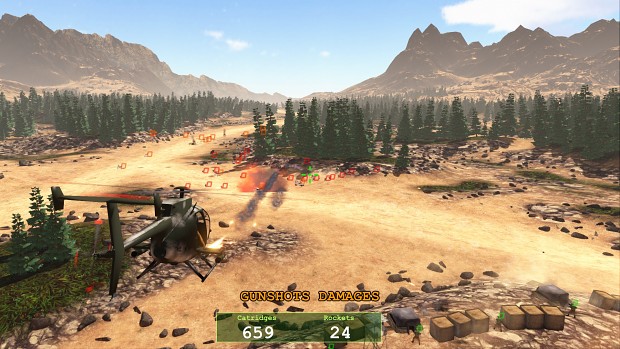 While these optimisations are quite effective, more improvements will have to be done in the future to achieve the optimal framerate during the most crowded battles.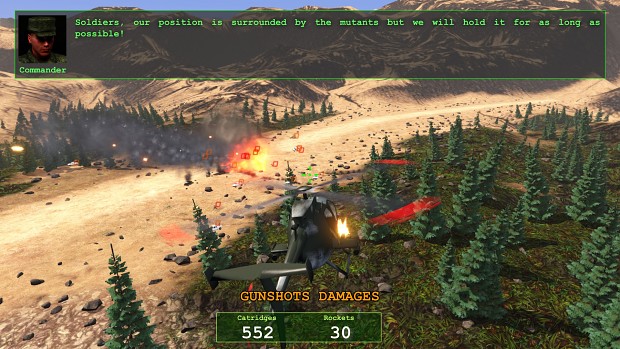 The upgrade system which could give overpowered and invincible helicopters after playing for enough time was also fixed. It will now give a more intensive gameplay after completing all the missions, rather than an unbalanced god mode which could hurt the playing experience.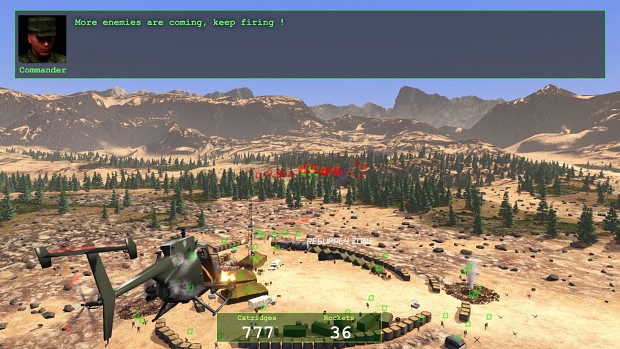 An annoying bug in the Frontline Assault map was also fixed, where sometimes the action would be stuck when the assault of the allied troops was not triggered even after destroying the mutant fortifications. While this issue did not appeared on all installations of the game, many users have been reporting this on the forum, therefore the entire event system of this mission had to be rewritten and this has hopefully solved the issue.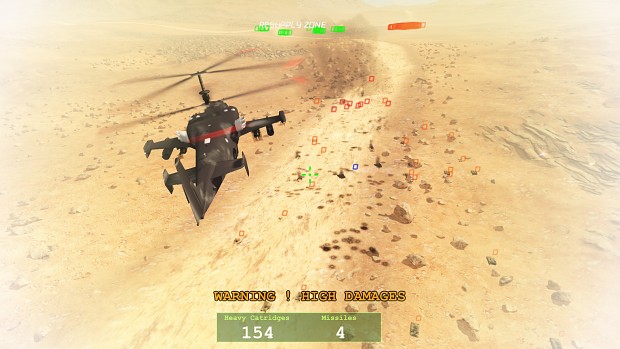 In brief, here is the changelog for this update :
Fixed gameplay events sometimes not being triggered in the "Frontline Assault" mission.
Fixed the "Camp Defence" mission where too many mutants were spawning at the end, giving lag spikes and framerate issues.
Fixed the upgrade system of the helicopters to prevent it from making the game too easy when upgrading the helicopters.
Optimisation for the mutants infantry and vehicles.
Optimisations for the AI.
Added icon and game name in the game's process
Minor improvements.