Greenlight - Thanks to everyone who has supported us already! If you haven't voted yet, but would like to support the development of the game, every vote makes a big difference!
Update
We've updated the demo download again, with a couple additions and fixes. Some of these include adjustment to a few holes locations, as they were found to be confusing or tricky, the first part of a change that adds notifications when you get par/birdie/eagle/etc., the cats now have tails, and a few minor bugs. You can download the update from the download page here on our IndieDB page.
(Left) Here's the cats new tails! (Right) Moved hole from upstairs and put it behind the house.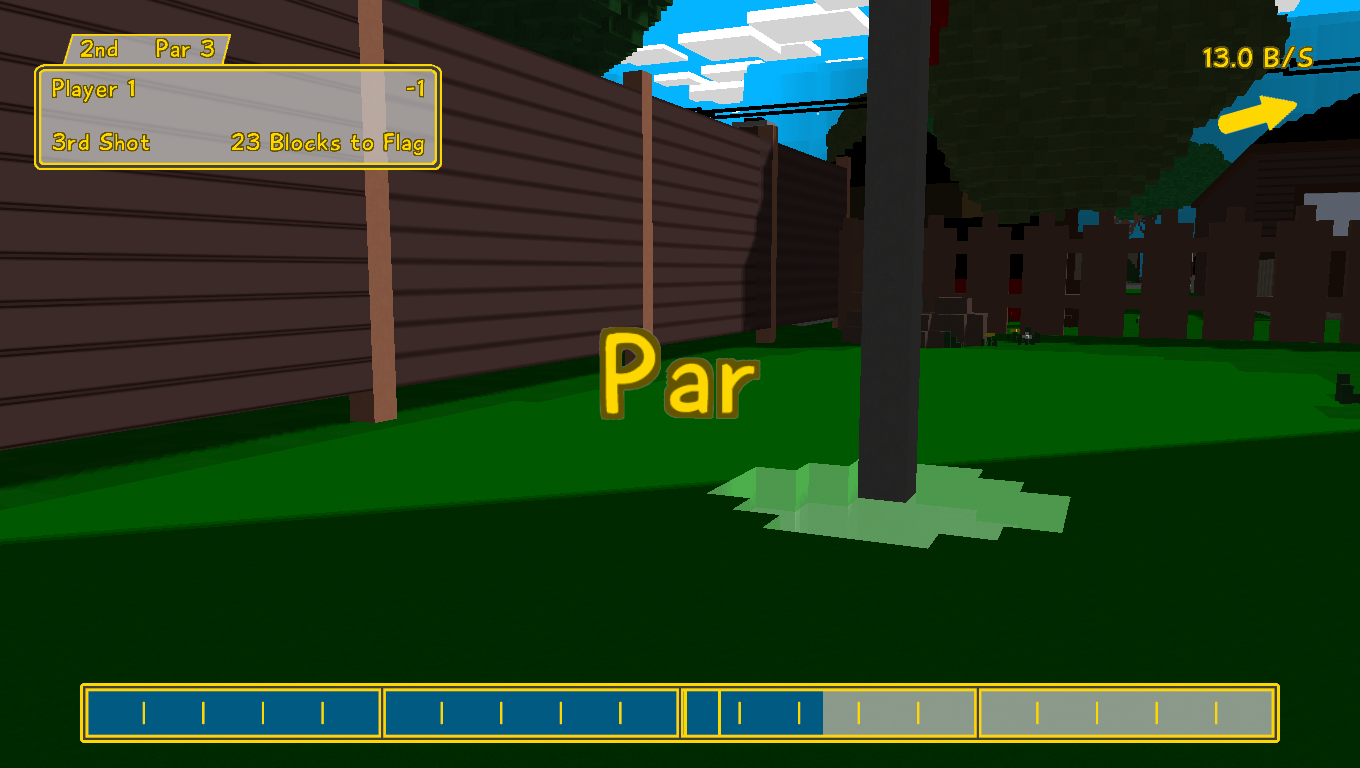 Demonstration of early notifications addition.
Level Editor Trailer
We've created a short video that shows cuts of a time lapse of a hole being built. It show cases the majority of the tools, and gives a good example of how easily a course can be thrown together.
We've got lots more on the way! More levels, camera improvements, tutorials, etc! Please leave comments and suggestions for further development!

We're still on Greenlight! We're about half way, and each vote makes a substantial difference, so please stop by and vote if you'd like to support the development of our game!