The Health Aura is an option I added to give visual feedback to the player about the state of the ship. There is a heath bar (obviously) located on the HUD, but in the heat of battle you may not have time to catch a glimpse of it.
There is more visual feedback like smoke coming out of the ship, or sparks if the damage is sever enough, and the edges of the screen will pulsate red.




The Second Wind is another option I added that automatically activates the Shield (if one is available) if the ships receives a hit that would wreck it. I noticed that people who played the game where getting the ship wrecked with shields to spare, so this can save you in certain situations.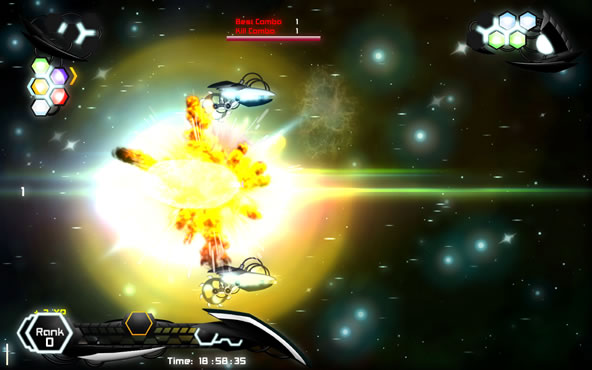 Both these options can be turned on or off... it's up to you.
Thanks for reading, and have a nice day!
Alin