Since the last update article i've barely worked on TCR...
Does that mean this mod id dead or dying? Pfff noooo....! ;3
The reason I've barely worked on it over the past few months is because I have a lot of stuff going on in my life right now and its hard to find the time, energy, and motivation to work on it. I have spent some time working on some of the maps, building a couple rooms while tweaking others every few weeks or so. Its still being worked on, just incredibly slowly... I'm honestly considering just finishing the maps I already have started and having the rest be made by community members or something. I haven't decided on that yet because I have a lot of neat ideas I want to try and I have nearly all of the levels planned out as to what I want to do with it.
TCR isn't dead, its just being developed at an incredibly slow rate. Hopefully I will be able to release the "shareware" version of the demo by Christmas, but I can't promise anything. I hope you all understand and thank you for the support, I really appreciate it!
Also, here's the new title screen for TCR: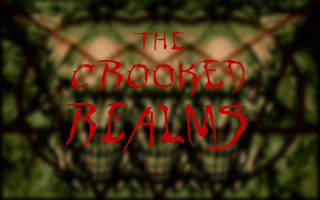 I hope you like it! ^u^